Ida made landfall along the Gulf Coast Sunday, Aug. 29, taking a several day journey from the South to the Northeast, bringing flooding rain, strong winds and tornadoes.
Ida started as a disturbance in the southwestern Caribbean. The disturbance slowly moved west while organizing, becoming Tropical Depression Nine during the morning hours on Aug. 26. It took a northwest jog, becoming a tropical storm the same day.
The storm grew stronger, becoming a Category 1 hurricane on August 27 before landfall in western Cuba.
Hurricane Ida moved over the warm Gulf of Mexico waters, rapidly intensifying into a major Category 3 hurricane early on August 29 in the northern Gulf.
Further strengthening occurred prior to landfall. Ida grew into a strong Category 4 hurricane with winds of 150 mph just off the southeast coast of Louisiana.
Hurricane Ida made landfall at 11:55 a.m. Central Time on Sunday, August 29 near Port Fourchon, La. Its top sustained winds were estimated at 150 mph. A second landfall occurred around 2 p.m. Central Time near Galliano, La.
Ida's sustained winds of 150 mph at landfall matched those of Hurricane Laura when it made landfall in southwestern Louisiana in August 2020.
A ship in port at Port Fourchon, La., measured a 172 mph wind gust, according to the Weather Prediction Center.
Rainfall amounts of 5 to 10 inches were common on the northern Gulf Coast. Localized totals there were over a foot. Farther north and east, 3 to 5 inches of rain fell in parts of Kentucky and Ohio.
See how much rain fell in Kentucky.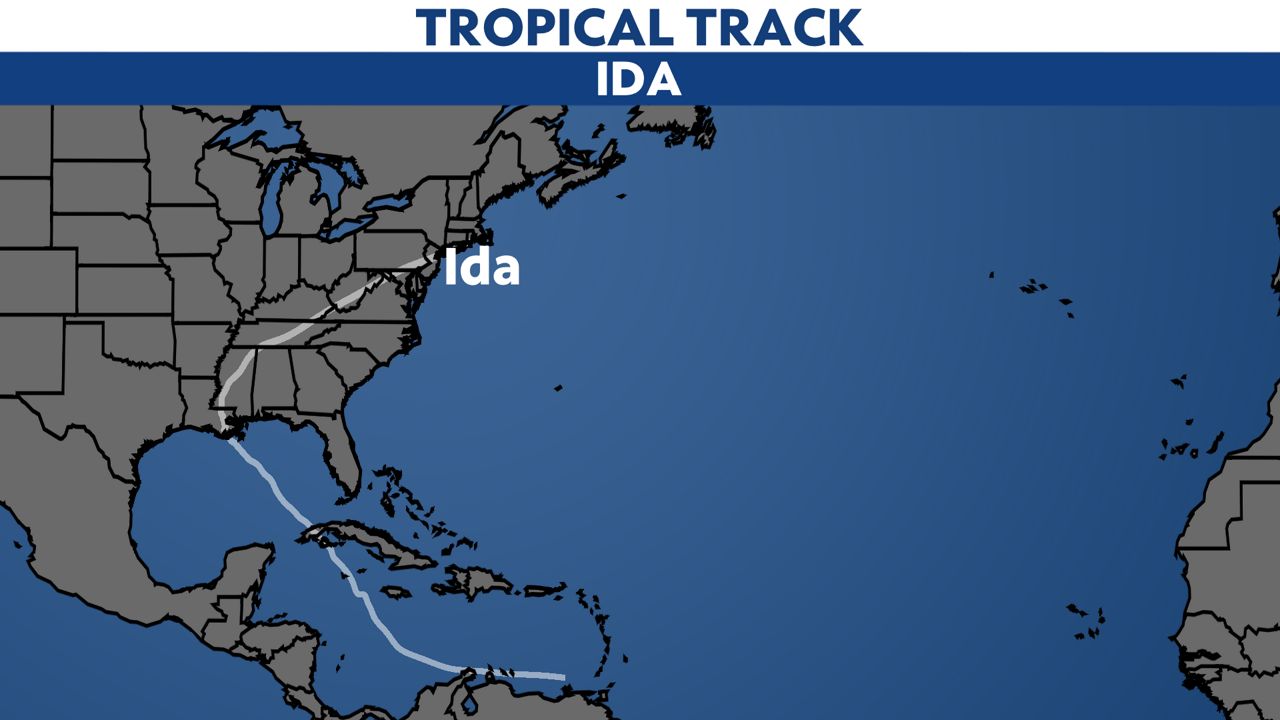 The heaviest rain with Ida fell across parts of the Northeast and New England, where rainfall amounts approached a foot in some areas. Some of the hardest-hit areas were Pennsylvania, New York and New Jersey. In fact, New York City's Central Park picked up 7.13 inches of rain in a 24-hour period. This shattered the daily rainfall record for September 1.
LaGuardia also shattered a rainfall record with 6.80 inches of rain falling. This is not only a record for Sept. 1, but the most rain ever that has fallen in a single day.
The torrential rain caused flooding around the city, leading to stranded vehicles and water rescues.
You can see more rainfall totals here.
Ida is responsible for at least 40 deaths, with most of the deaths occurring from flash flooding in the Mid-Atlantic and Northeast.
The death toll is expected to increase over the coming days as the recovery efforts continue.
We're approaching the peak of hurricane season so it is best to stay prepared before a storm moves into your area, especially with an above-average season forecast.
Not every storm will make landfall, but remember, it only takes one to make the Atlantic season a bad one.