A stalled front and Ida's moisture brought some flash flooding problems for parts of Kentucky this week.
Hurricane Ida made landfall in Port Fourchon, La. Sunday afternoon with 150 mph winds, making it a strong Category 4 hurricane.
Ida continued its northward journey as it weakened over land Monday into Tuesday. As it did so, tropical moisture combined with a stalled frontal boundary near the Ohio River and produced heavy downpours on Monday. This led to localized flash flooding.
On Tuesday, Ida was sliding by to the south and east, but it was still close enough to bring a steady rain for much of the state through Wednesday morning.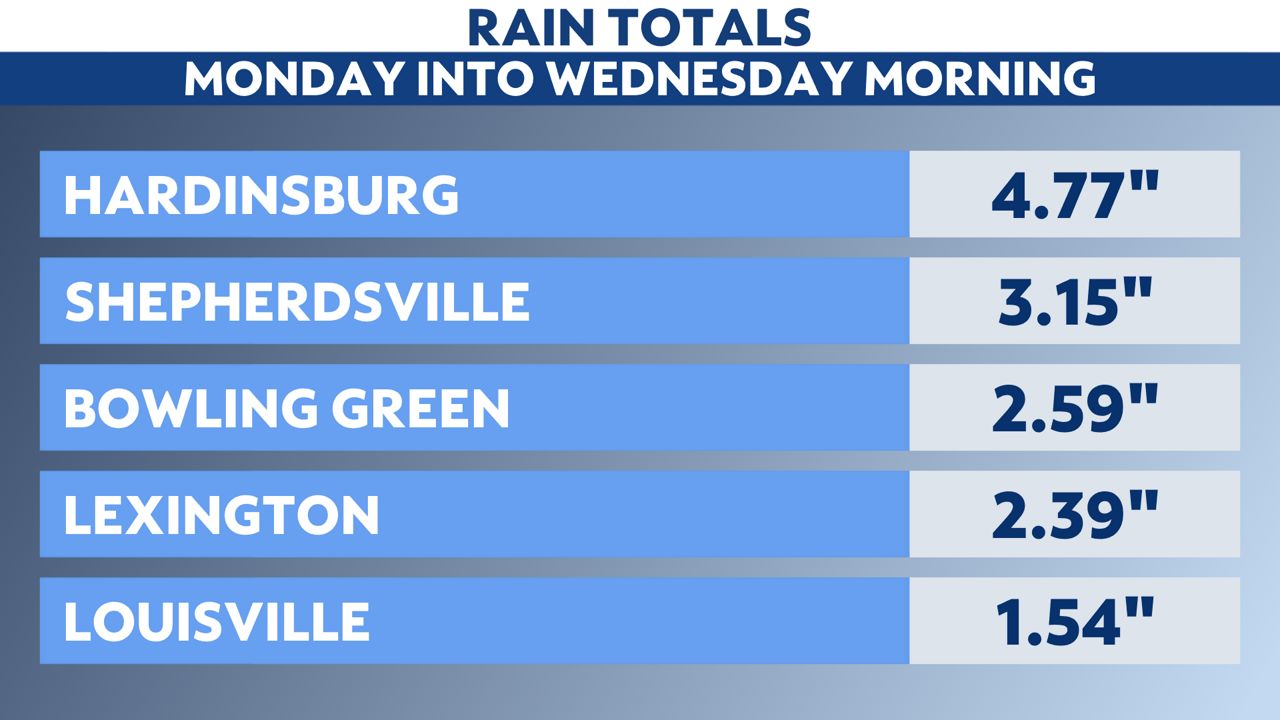 The good news is, the rain on Tuesday and Tuesday night was not as intense, so widespread flooding was not an issue.
Ida took a path that was just southeast of the state, sparing us from the heaviest rainfall along with severe weather.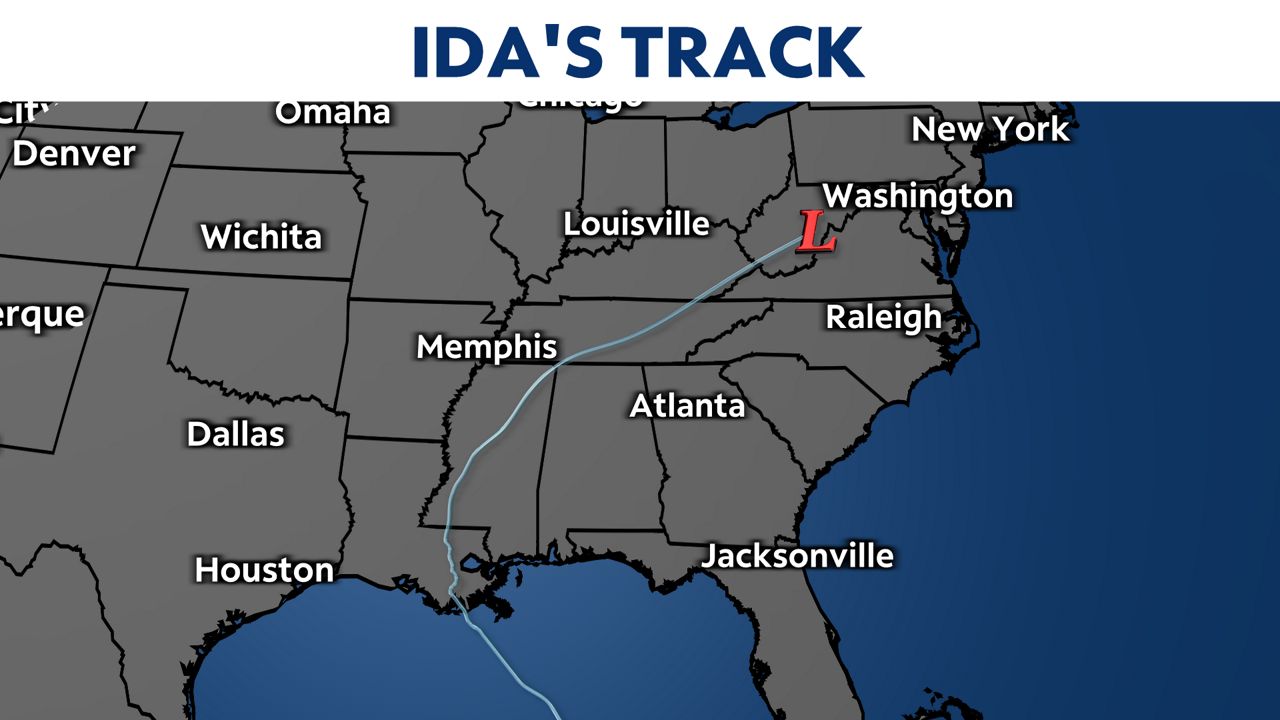 The highest rain totals were confined to central and eastern portions of Kentucky. Far western Kentucky escaped Ida's tropical rains.