ELIZABETHTOWN, Ky. — At just 15 years old, Vincent Cedeño is mounting what could be the final push in the battle of his lifetime. The Elizabethtown teen has been undergoing chemotherapy since he was diagnosed with acute lymphoblastic leukemia in 2018. Vincent and his family are hopeful those treatments will come to an end in April, upon the competition of his three-and-a-half-year treatment plan.
---
What You Need To Know
Vincent Cedeño, 1, of Elizabethtown is expected to finish chemo for acute lymphoblastic leukemia in April 2022


Only 4% of annual government spending on cancer research is directed towards treating childhood cancer


Vincent's mom encourages people to donate to childhood cancer research to develop new treatments and therapies


Kentucky Spectrum cable customers can see Vincent's story during the Stand Up To Cancer fundraising telecast Aug. 21
---
"The first year [of treatment] is pretty brutal. I mean, I'm not gonna sugarcoat it. He was in and out of the hospital many, many times. Many blood transfusions, many platelet transfusions," recalled Auburn Adwell, Vincent's mom.
Vincent and his family aren't alone. Kentucky has one of the worst cancer rates in the nation, and according to data from the Centers for Disease Control and Prevention, cancer is a leading cause of death in the Bluegrass, second only to heart disease.
Although the end of chemo is within sight, Vincent will have monthly doctors visits for at least a year after he finishes treatment. Doctors will continue to monitor and treat Vincent for any signs of cancer or adverse effects from chemotherapy such as brain fog, bone or liver problems or organ damage. The National Pediatric Cancer Foundation (NPCF) reports more than 95% of childhood cancer survivors have significant health-related issues because of the current treatment options.
Adwell said it has been a long and expensive journey — the bill for Vincent's first hospital stay alone exceeded $300,000. Hospital bills and other expenses have continued to stack up over the past three years, with many going unpaid. Their family recently started an online fundraiser to help pay for the mounting medical costs.
"The cost — it's just absolutely ridiculous. It boggles my mind. There's one chemo that he takes, that he did take, it was like $80,000 a dose. Who even could afford that? I don't understand," said Adwell.
Adwell has concerns about the treatments for childhood cancer being out-of-date and underfunded. Although cancer is the leading cause of death by disease among children, according to the NPCF, only 4% of the billions of dollars the government spends annually on cancer research is directed towards treating childhood cancer.
"The big thing with these treatments is they're old — they're super old. There have only been four drugs approved across the spectrum for childhood cancer in the past 30 years. And that's due to lack of funding," Adwell said.
Adwell encourages people to donate to childhood cancer research to help other kids, like Vincent, find remission. She said anyone unable to make a monetary donation to childhood cancer can help out by donating blood, adding that Vincent has received more than 12 blood transfusions and 10 platelet transfusions during his treatment.
Spectrum News 1 will air the 7th annual Stand Up to Cancer televised fundraising special this Saturday, Aug. 21 at 8 p.m. eastern, 7 p.m. central. Kentucky Spectrum cable customers will get to see Vincent's story during that program. The event raises money to support urgently needed cancer research and treatments. It will feature celebrity appearances from Reese Witherspoon, Sofia Vergara, Ken Jeong, Katie Couric and others. There will be performances from Brittany Howard, Common and Stevie Wonder. You can learn more about Stand Up To Cancer on their website.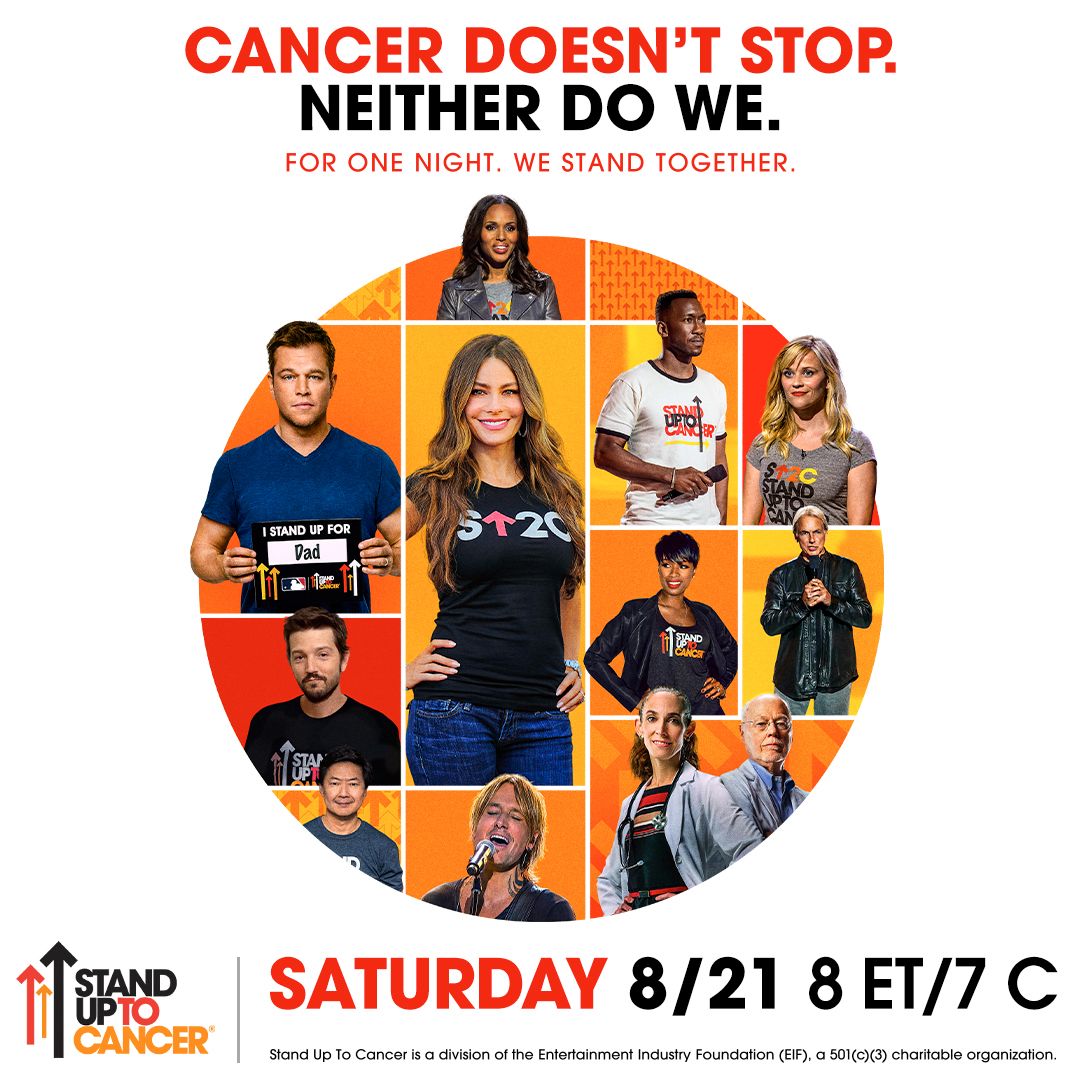 Aug. 23 Editor's note: A previous version of this story incorrectly stated that Vincent is 13 years old. He is 15. The error has been corrected.