Although snowfall was somewhat hard to come by in February, rainfall was not. An overall active weather pattern gave the Commonwealth some near historical rainfall totals.
As early as the first few days of February, Kentucky endured a significant storm system, bringing rainfall amounts of 1 to 3 inches over a two-day stretch from Feb. 2 to 3. Some snow also mixed into this, especially north of I-64.
This early wet pattern did not stick around, however. Over the next 13 days, Kentucky saw very little precipitation until an active weather pattern set up for the second half of the month.
On Feb. 17, between 2 and 4 inches of rain fell over much of Kentucky. This set new daily rainfall records for many climate recording sites.
The active pattern resumed from the 22nd through the 24th, when another 1 to 2 inches fell across most of Kentucky.
Rainfall totals for the entire month ranged from 6 to 8 inches across the state, with some areas seeing locally higher totals. This resulted in many areas picking up more than twice their normal monthly rainfall.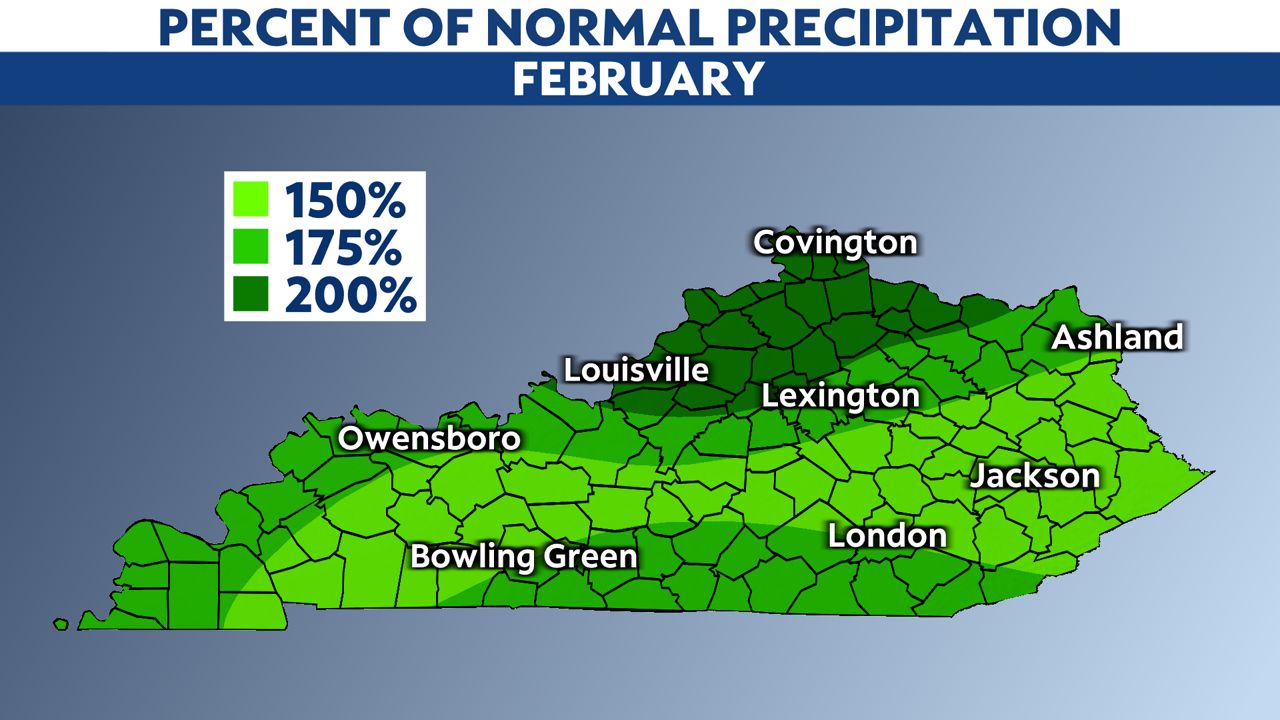 Here is a look at some of those totals, surpluses and rankings.