LEXINGTON, Ky. — For over 10 years, one nonprofit has been working to serve and educate those who may be in need of basic necessities in the Lexington community.
---
What You Need To Know
Sister Road To Freedom is supporting community members with basic necessities


They provide free clothing, food, and meals depending on the donations for that week


They are open Wednesday from 1:30 p.m. - 2:30 p.m. and Saturdays from 10 a.m. - 12 p.m.


They are located on the backside of 2350 Woodhill Dr. Ste 68, Lexington Kentucky
---
Therese Wright knows first hand how hard it can be to ask for help, and that's why in 2010, Wright started Sisters Road To Freedom to help others in her community who may be in need.
"It's really important what we do at Sisters Road to Freedom to let families know, one, we don't need your identification. Two, I don't need your social security card. Three, I don't need your income," Wright said. "If there is a need, you can come here, as long as we have it, you can get it."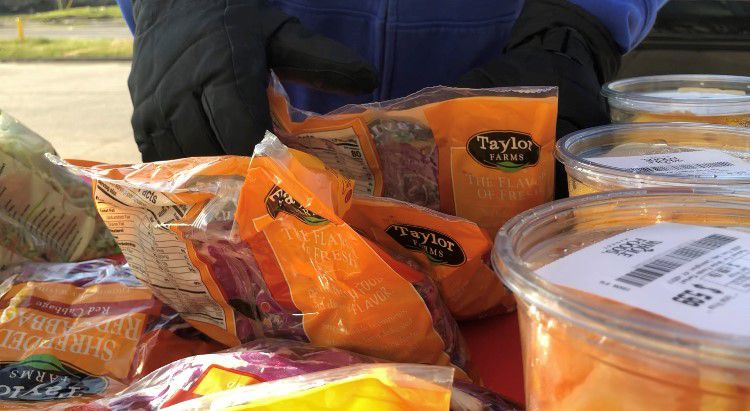 On Wednesdays and Saturdays, anyone in the community can come and pick up free food, snacks, meals, and even some clothing items like professional attire.
"Everything is free. The food is mostly organic. We work with Panera Bread and we work with Glenn's Kentucky and we work with a number of other organizations that would donate to our organization and we distribute to families," Wright said.
In addition to free items, Wright also makes sure they educate and empower everyone that comes through their doors. For the month of March, Wright has partnered with local officials to help community members learn about women and AIDS awareness within the Black community.
"Other things that we do we empower and educate the community. We do summer programs for youth and their caring adults. We also do empowerment workshops," Wright said.
Sisters Road to Freedom is located on the backside of 2350 Woodhill Dr. Ste 68, in Lexington. For more information, you can go to their Sisters Road to Freedom Facebook page.