Good morning, SoCal. Here's what you need to know today.
Your Weather Planner
Other than some passing high clouds and a few marine layer clouds, skies will be mostly sunny Thursday. Temperatures continue to rise inland.
Temperatures will run close to normal near the coast and a few degrees above normal in the basins. However, our inland valleys and the Inland Empire will really start to heat up. Those areas will see widespread 90s and low 100s.
Temperatures will continue to rise through the weekend when we could see record heat in the deserts again.
Our mountains and deserts have just a slight chance for a thunderstorm as some mid and upper level moisture moves in from the southeast.

Get your 7-day forecast: LA West | LA East | San Fernando Valley/Ventura County | Orange County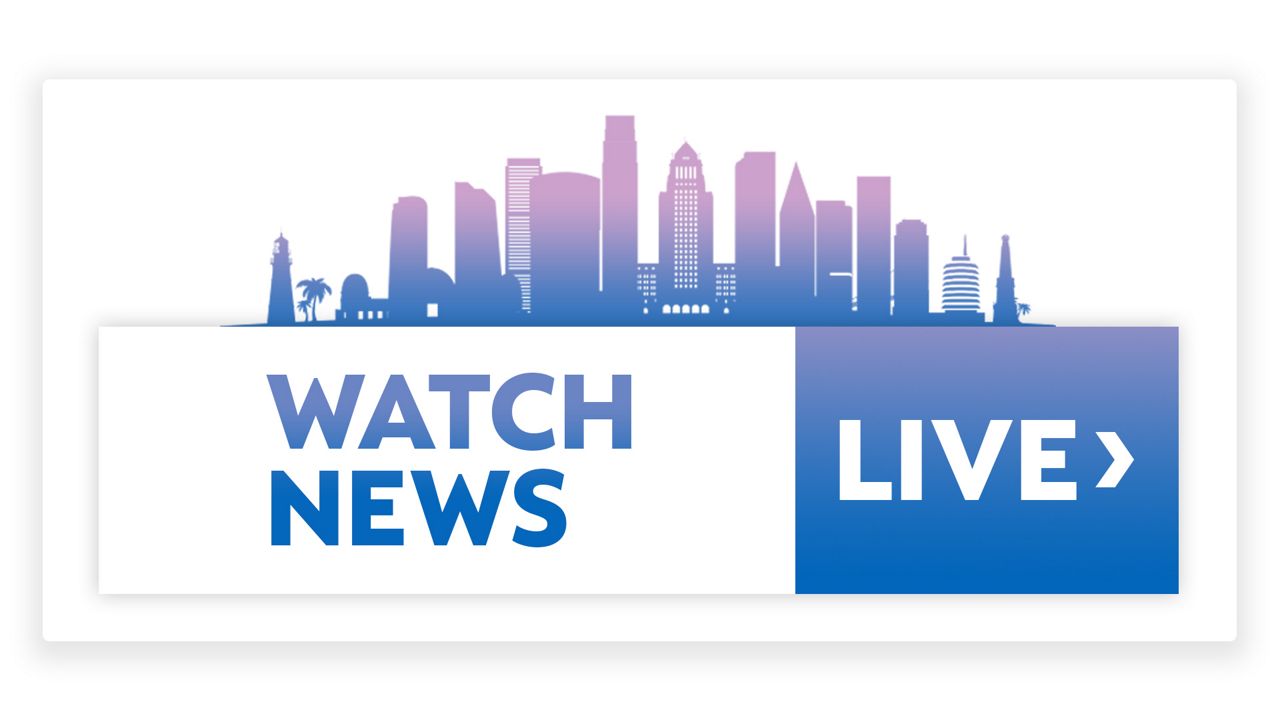 Around SoCal
1. Daily COVID infections again top 500 in LA County, nearly 300 hospitalized
On Wednesday, LA County reported 515 new infections, although some of those cases could be the result of a reporting backlog from the long holiday weekend. The new cases pushed the cumulative countywide total during the pandemic to 1,253,536.
Another eight COVID deaths were confirmed by the county Wednesday, lifting the countywide death toll to 24,514.
According to state figures, there were 296 people hospitalized due to COVID in the county, up from 275 on Tuesday. There were 71 people in intensive care, down from 73 a day earlier. While hospitalization numbers have been increasing slowly, they are still a fraction of the four-digit figures seen during the county's winter surge of infections.
With daily cases rising, the county Department of Public Health urged residents Wednesday to consider taking part in its COVID-19 Community Ambassador Program, an effort to "actively engage the broader community in best practices to further prevent and slow the spread of COVID-19 in Los Angeles County."
"We must continue to work together to improve vaccine confidence and acceptance so that vaccination rates increase, and we reach a level of community immunity that protects everyone," Public Health Director Barbara Ferrer said in a statement. "We are grateful for all the residents participating in the COVID-19 Ambassador Program who provide accurate information to their friends and co-workers on how to prevent the spread of COVID-19.
"As COVID-19 transmission has increased over the past couple of weeks, it is very important we continue to work together to protect each other and make sure that individuals with questions about the vaccine, have access to information about the vaccines' safety and effectiveness from people they trust."
2. Orange County's rising COVID-19 statistics concern UCI professor
A UC Irvine epidemiologist expressed concern Wednesday about the upward trend in COVID-19 cases in Orange County.
"We're still in a good place, but hospitalizations have been consistently above 50 now for awhile," said Andrew Noymer, a UC Irvine professor of population health and disease prevention. "The downward trend in hospitalizations seems to have been halted."
On Thursday, there were 70 coronavirus patients hospitalized in the county. As of Tuesday, there were 73, but the number of patients in intensive care ticked down from 13 last week to 11 as of Tuesday's report, according to the Orange County Health Care Agency.
The agency is now reporting statistics weekly after previously cutting back to Monday through Friday, so Tuesday's statistics are the most recent ones available.
Noymer said the ICU statistics continue to be low, but added, "The ICUs are difficult to interpret, so I wouldn't hang my hat on those too much."
Nationally, most of the patients hospitalized for COVID-19 are unvaccinated, and Noymer said that is likely the case in Orange County as well.
"What we need is more people getting vaccinated," Noymer said.
3. Dodgers lose late again, fall to Marlins 9-6
Jesús Aguilar hit a tie-breaking three-run homer in the ninth inning and the Miami Marlins defeated the Los Angeles Dodgers 9-6 Wednesday night.
Aguilar drove the sinker from Dodgers reliever Edwin Uceta (0-3) over the wall in left for his 14th homer of the season and first at home.
In addition to losing their third straight in the four-game set against the Marlins, the Dodgers will be without three-time NL Cy Young Award winner Clayton Kershaw. The 33-year-old left-hander was placed on the 10-day injured list because of left elbow inflammation.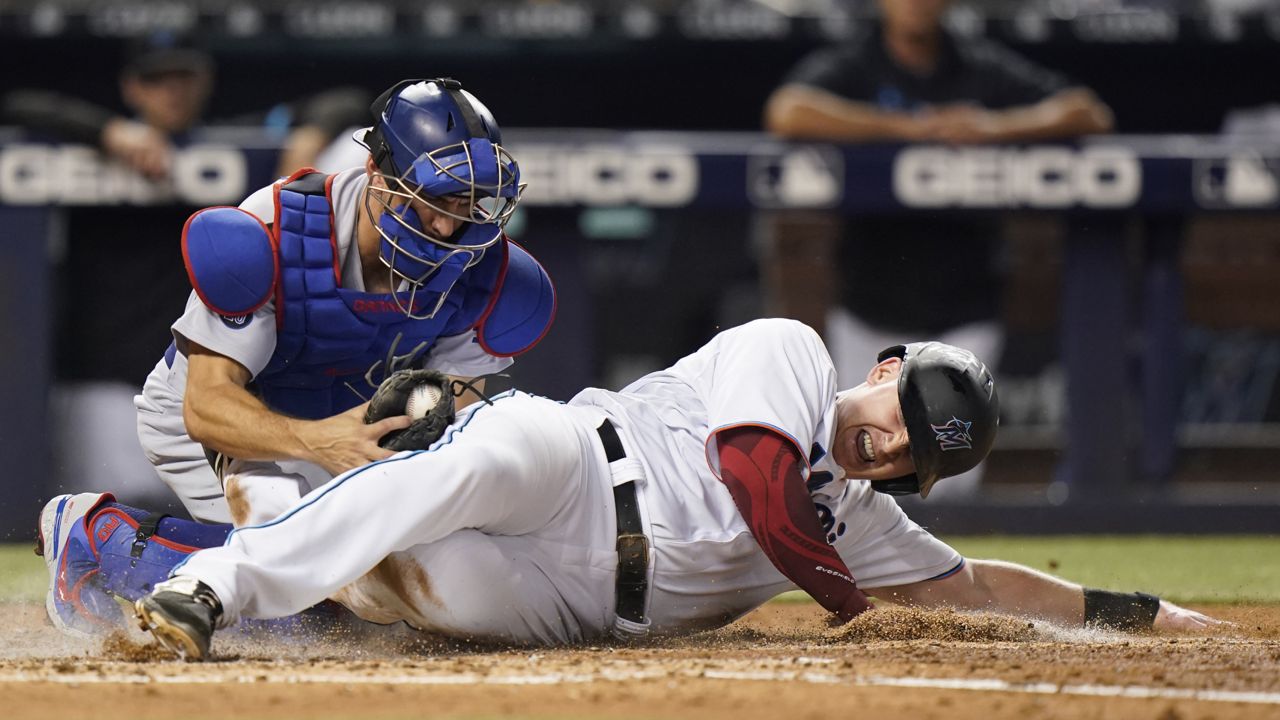 Around the Nation
1. U.S. jobless claims tick up to 373,000 from a pandemic low
2. Giuliani's D.C. law license suspended until N.Y. case resolved
3. Worldwide COVID-19 death toll surpasses 4 million
Only on Spectrum News 1

As the NBA Finals tip off, the Lakers' offseason is already in high gear. Allie Clifton, Chris McGee and Mike Bresnahan discuss the hottest rumors for potential roster moves. They also give their Finals predictions. And Geeter pushes for a new trending hashtag.
SoCal Snapshot

Ringo Starr, center, in light jacket, is joined by friends near the public "Peace and Love" sculpture at his 81st birthday celebration, Wednesday in Beverly Hills. (AP Photo/Chris Pizzello)