Good evening, SoCal. We're wrapping up the day for you with the most important stories you need to know and your weather outlook.
Your Weather Planner
Summer-like heat will continue on Thursday across the inland valleys and deserts, where temperatures will again warm to the 90s and low 100s. Temperatures in the Low Desert will top out between 105 and 110 degrees.
Meanwhile at the coast, conditions will remain near average for mid-June. The comfortable coastal weather means high temperature readings only in the upper 60s to low 70s.
Winds will pick up Thursday afternoon and evening as a storm approaches to our north. The strongest period of winds will take place on Friday across the mountains and deserts.
These are also the spots that will experience high fire danger the next few days due to to the warmer conditions, very dry air and vegetation — plus gusty winds. Be careful out there, because any spark can lead to a rapidly spreading wildfire.
Cooler conditions will arrive Friday and Saturday before another heat wave sends temperatures soaring just in time for summer, which begins in six days.
Tomorrow's Highs

Get your 7-day forecast: LA West | LA East | San Fernando Valley/Ventura County | Orange County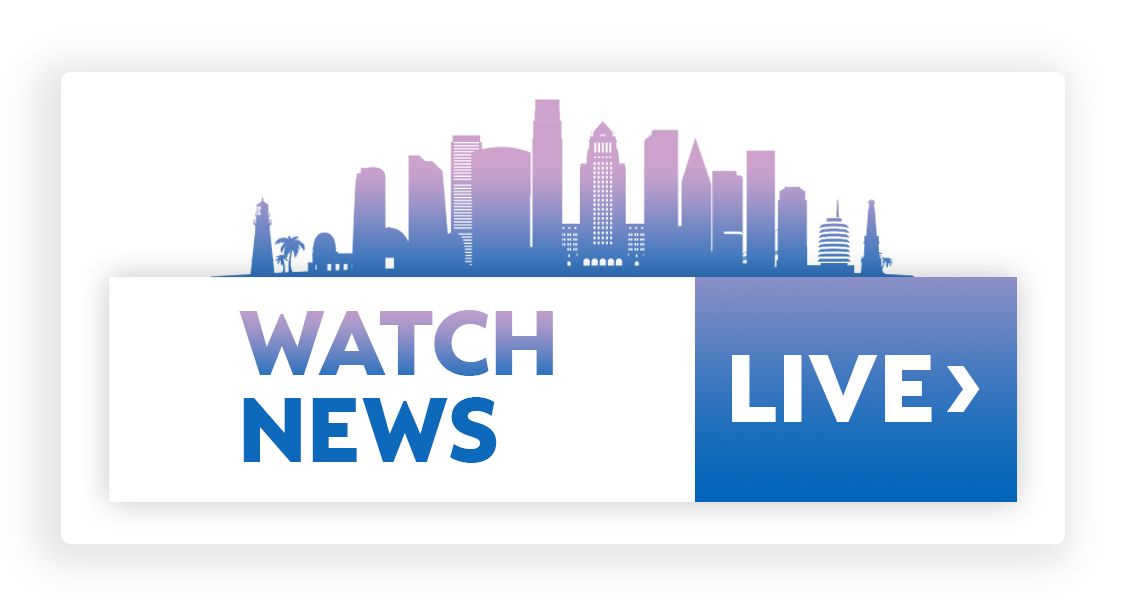 Today's Big Stories
1. Community mourns deaths of 2 El Monte officers; investigation continuing
The El Monte community and law enforcement agencies across the Southland were in mourning Wednesday for two El Monte Police Department officers who were fatally shot during a gun battle with a suspect, who was also killed, at a motel where the officers had responded to a reported stabbing.
The shooting occurred about 5:10 p.m. Tuesday at the Siesta Inn near the San Bernardino (10) Freeway, according to the Los Angeles County Sheriff's Department, which was assisting El Monte police with the investigation.
The city identified the officers as Cpl. Michael Paredes and Officer Joseph Santana, both of whom were raised in El Monte. Acting El Monte Police Department Chief Ben Lowry said one officer was a 22-year veteran of the department, while the other had been with the department for less than a year.
The city of El Monte, El Monte Police Department and El Monte Police Officers Association released a joint statement expressing their sympathy: "There are no words to describe our grief and devastation by this senseless act as we learned about the passing of two of our police officers. It weighs heavy on our hearts and we are sending our support to their families.
2. More protests at Farmer John slaughterhouse in Vernon despite plan to close
Animal-rights activists will hold another vigil for pigs late Wednesday evening outside the Farmer John slaughterhouse in Vernon, despite plans for the plant to close in early 2023.
The plant and its associated hog-production farm have been the target of weekly vigils organized by the Animal Alliance Network, protesting the treatment of baby pigs they say are raised in cramped conditions until they are loaded onto trucks bound for the slaughterhouse.
Wednesday's demonstration comes just days after the plant's Virginia-based owner announced the facility would close in early 2023, citing the rising costs of doing business in California. Parent company Smithfield Foods is also exploring "strategic options to exit its farms in Arizona and California."
Company officials said they are providing "transition assistance" to employees at the plant, including "relocation options" to other Smithfield facilities and farms.
3. Defense attorney: Man killed rapper Nipsey Hussle in heat of passion
A prosecutor told jurors Wednesday that a man opened fire with two guns on Nipsey Hussle outside the rapper's clothing store in the Hyde Park area of Los Angeles just over three years ago, while one of the defense attorneys acknowledged that his client killed the musician but said the crime occurred in the "heat of passion."
Eric Ronald Holder Jr., 32, is charged with murder for the March 31, 2019, slaying of the 33-year-old rapper, whose real name was Ermias Joseph Asghedom.
Holder, an aspiring rapper, is also charged with two counts each of attempted murder and assault with a firearm and one count of possession of a firearm by a felon, along with allegations that he personally and intentionally discharged a handgun and that he personally inflicted great bodily injury.
In his opening statement, Deputy District Attorney John McKinney told the downtown Los Angeles jury that Holder "pulls out not one but two guns and starts shooting" after a conversation with the rapper that included allegations of "snitching."
4. Evacuation orders lifted for Sheep fire in Angeles National Forest
All evacuation orders and warnings have been lifted for the Sheep fire in the Angeles National Forest, the San Bernardino County Fire Department has announced.
Highway 2 from Highway 138 to Sheep Creek Road was closed Tuesday because of the Sheep fire near Wrightwood. About 300 people were evacuated from the fire area on Sunday. No structures have been burned, according to the Angeles National Forest.
Firefighters from the Angeles National Forest and San Bernardino County Fire Department say fighting the fire has been challenging because of dense vegetation, steep terrain, and high and erratic winds. The cause of the fire is under investigation.
There are 673 firefighters battling the fire, including staff from the Bureau of Land Management. As of Wednesday morning, the fire was 81% contained and had burned 997 acres.
---
Your Notes for Tomorrow
The Los Angeles Angels face the Mariners in Seattle
Jan. 6, 2021, committee holds a hearing
Elon Musk answers questions from Twitter staff at an all-hands meeting
Kevin Spacey, charged with sexual offenses, appears in a U.K. court
FIFA announces 2026 World Cup venues
NBA Finals continue: Golden State Warriors vs. Boston Celtics
---
In Case You Missed It

Following an FBI probe into the sale of Angel Stadium, the city of Anaheim nixed the $320 million deal surrounded by allegations of corruption. Now, the Anaheim City Council is considering its next move.
Bill Shaikin covers baseball for the Los Angeles Times and spoke with Kelvin Washington about the deal on "LA Times Today."
For a while, the deal seemed like it would go through. Then, the FBI came forward with an affidavit, and everything came to a halt.
Click the link above to find out more.