LOS ANGELES — Until this morning, the 6500 block of Agnes Street was like a lot of others in Los Angeles: a humble block of single-family homes separated with a strip of black asphalt.
But on Monday, Agnes got a makeover when a spray truck repainted the street light gray in an effort to cool it down.
"A lot of people have been saying last year was the hottest year we've ever had," LA Mayor Eric Garcetti said Monday, just a few moments before the spray truck did its business. "I would say last year is the coolest year we will ever have when you look at what is happening. It's getting hotter and hotter. It's getting more unbearable."
Temperatures on LA's streets can get as hot as 140 degrees, with sidewalks sometimes reaching 120, according to University of Southern California researchers. And climate change is expected to make them even hotter.
By 2060, LA is expected to see temperatures of 95 degrees or higher 40 days each year, but streets and sidewalks situated under shade trees could be as much as 50% cooler.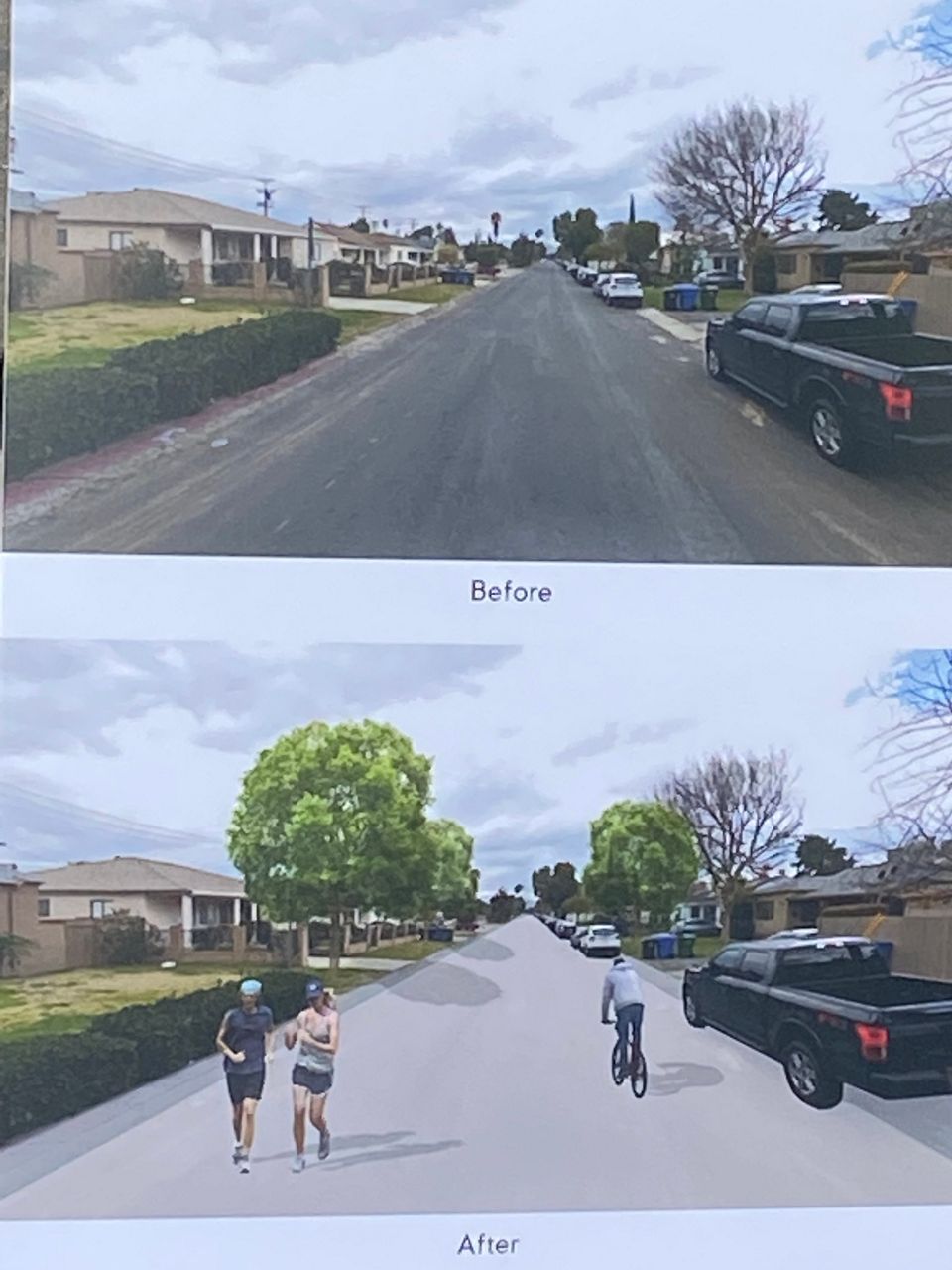 The North Hollywood street marked the kickoff to the next phase of Cool LA, a program the city began in 2019 to paint streets gray and plant shade trees to lower temperatures in some of its hottest neighborhoods.
The Department of Public Works estimates that so-called cool pavement reduces the temperature of a street by 10 degrees and can also help cool down entire neighborhoods. Up to 300 feet from a cool pavement installation, temperatures are reduced by two degrees.
In the coming year, the city plans to add 13 new lane miles of cool pavement and 500 new street trees to North Hollywood — adding to the 15 lane miles it has already installed in five neighborhoods since 2019.
By next summer, 13 neighborhoods will have at least some cool streets. By June 2022, Garcetti estimates that 240 blocks, spanning 66 lane miles, will have been upgraded. The goal is to have 250 lane miles of cool pavement by 2025 and to increase tree canopy by 50% before the 2028 Olympics.
Thanks to the efforts of California Assemblymember Luz Rivas, D-San Fernando Valley, LA will be able to tap into $100 million the state included in its most recent budget for a grant program that will help local governments fund projects such as cool pavement, cool roofs and tree planting beginning in 2022.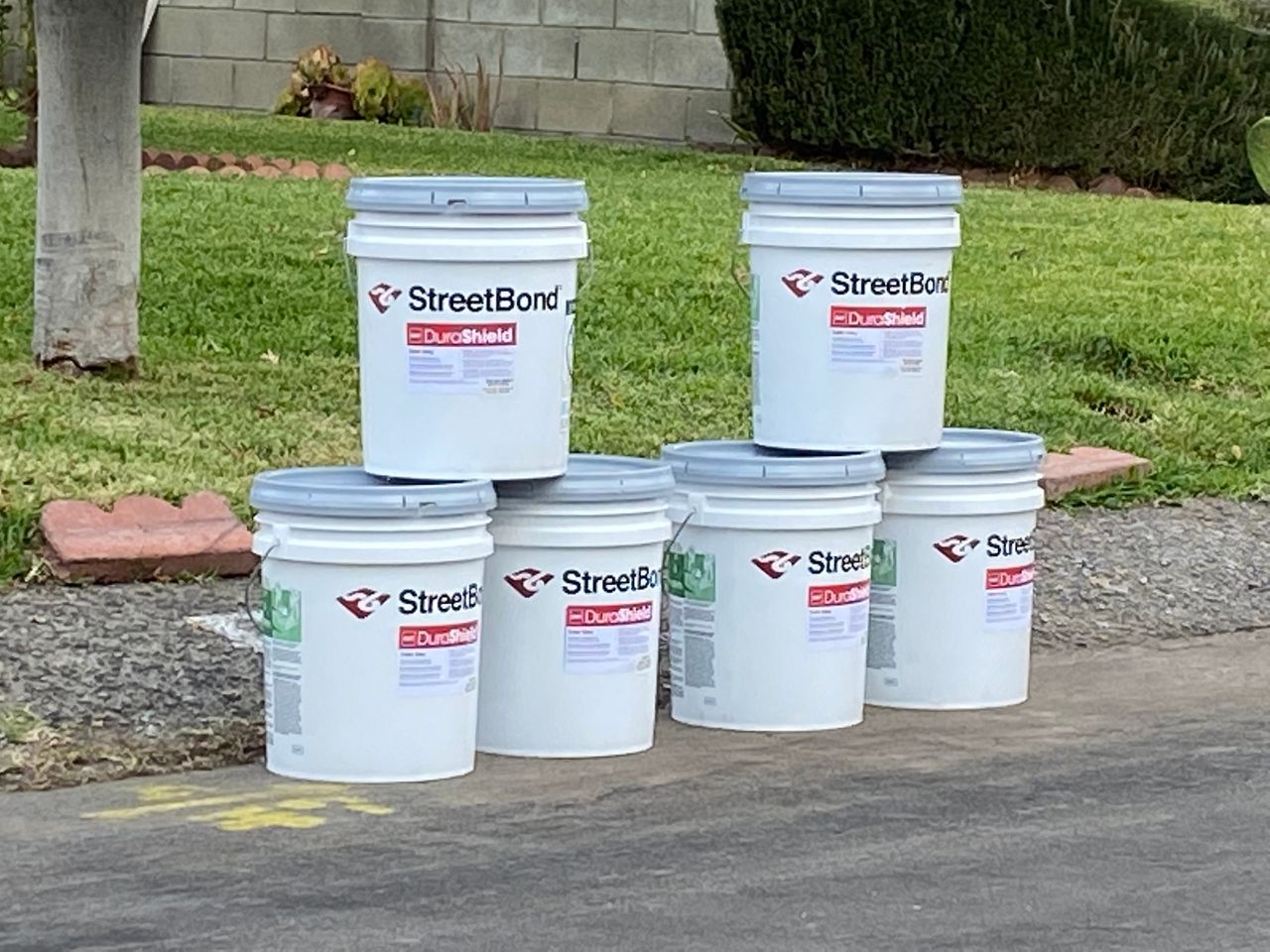 "Because of all the innovations that are being done in LA to cool our neighborhoods, my priority in Sacramento was working on extreme heat and making sure we're finding ways to mitigate heat across the state. It was all inspired by the work that Los Angeles has led," said Rivas, who grew up in the San Fernando Valley and lives in North Hollywood.
"I call it the 'making the valley cool again initiative,'" City Councilmember Bob Blumenfield said Monday.
As chair of the city's public works and public finance committees, Blumenfield was the first to have cool pavement installed in his district. The cool pavement pilot project in Canoga was also the first in the country to use such a coating on a public street. At the time, it cost $2.50 per square foot. The cost has now dropped to 99 cents per square foot, he explained.
Blumenfield was one of several city leaders touting the economic savings as well as the environmental and health benefits of cool pavement. Adding tree shade and cooling pavement helps improve public health and wellbeing by reducing the risk of heatstroke, heart attacks and breathing problems that result from air pollution and excess heat.
In turn, reduced temperatures also reduce the need for as much air conditioning and help encourage exercise and active transportation by making it more comfortable for people to walk and bicycle.