LOS ALAMITOS, Calif. — In the first week of school, a teacher at Oak Middle School greeted his students and sent out a survey asking them their preferred pronouns during class.
Current and former students said it was the teacher's way of creating an inclusive and welcoming classroom experience.
"He wanted his students to know that they are in a safe space," said a student who did not want to be named.
But that gender identity question has culminated in a simmering debate about what is appropriate to teach in classrooms that finally boiled over Tuesday between disgruntled parents and the Los Alamitos Unified School Board at a school board meeting.
Some say the teacher's pronoun survey was the final straw for a group of parents who live in or have kids studying at the Los Alamitos Unified School District. The district is made up of residents in Seal Beach, Rossmoor, Los Alamitos and parts of Cypress. It serves nine schools and nearly 10,000 students.
The parents blame the school board for fostering what they say is a growing leftist woke agenda, said Staci Muller, a Seal Beach resident who pulled out her two kids from the district and spoke at Tuesday's school board meeting.
"The CRT (critical race theory), everything has gone so woke and so left that I can't take it anymore," she told Spectrum News.
Muller plans to run for the school board.
"I am concerned about what they are teaching, about what's being dripped in the classroom with the racism, the CRT, the sexual stuff, everything. There's so many things. Even a tiny comment could twist a kid's brain."
Board members have previously said that its ethnic studies program is not a study of critical race theory, which is an academic specialization that looks into systemic institutional racism.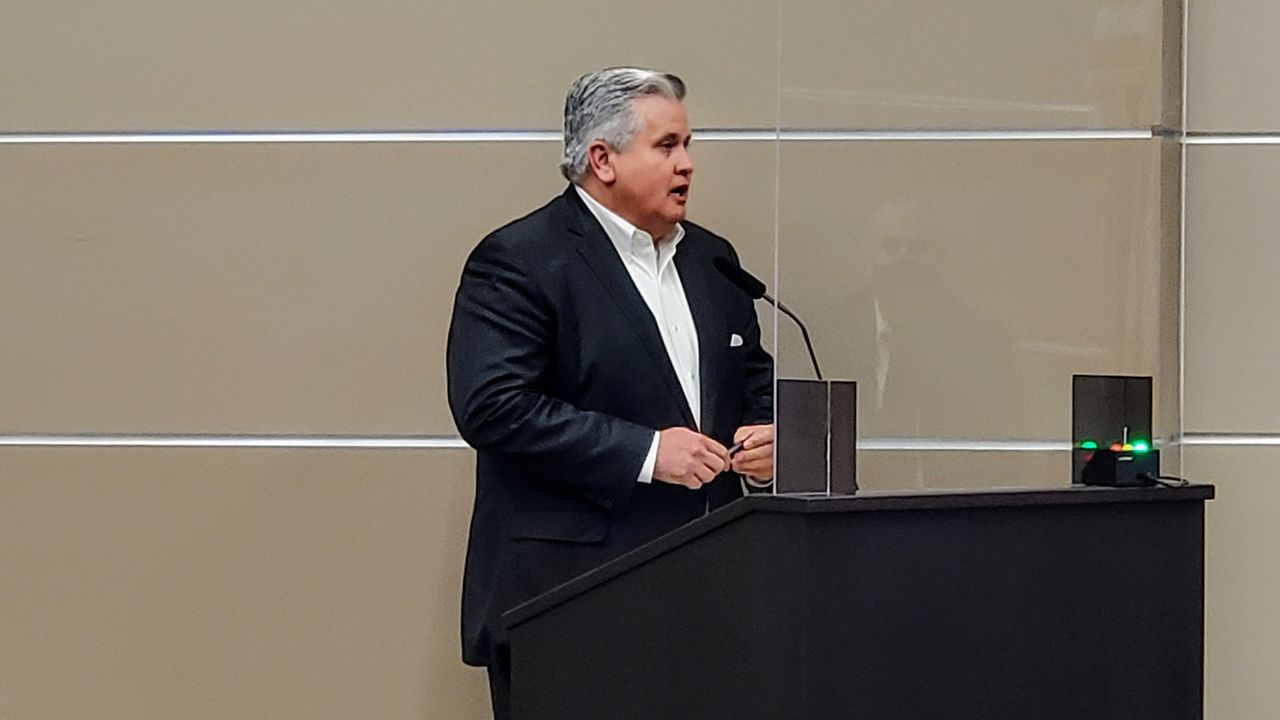 Robert Aguilar, an organizer of a parent committee to recall Los Alamitos School Board members, served three board members with "notice of intention to circulate recall petition" Tuesday night.
"[The teacher] had been asking students to share their gender identification and gender preference and not be scared to do that, but you could see it as a certain way of communicating with children," said Aguilar to Spectrum News outside the school board meeting. "However, there are parents that believe that is not the place for a science teacher. There was some concern, 'Why would an adult man be asking minor children under the age of 14 about their sexuality?'"
"The parents are here to regain control over what is being enforced on and taught to their children," he added.
Drew Sells, a biology teacher at Los Alamitos High School who spoke in support of the teacher, said the teacher at the center of the controversy did nothing wrong.
"What he did was in line with the law," said Sells to Spectrum News. "It's best practice to make kids feel included by allowing them to use their proper pronoun, and since doing so, [the teacher] has been under attack by people who have misconstrued what that actually means."
Spectrum News is not naming the teacher because there is no criminal wrongdoing. The teacher did not return an interview request as of press time.
The teacher's pronoun survey issue is the latest uproar at Los Alamitos Unified District, which has become the center of Orange County's cultural and political issues relating to students and children.
For the past year and a half, the five-member board has heard raging debates from parents over safely reopening school campuses amid the coronavirus pandemic, the ethnic studies curriculum, which some have misconstrued as critical race theory, and current student mask requirement at schools.
Last year, protests erupted when the board considered and later approved an optional ethnic studies curriculum for the high school and social justice teaching standards for district teachers.
The Los Alamitos school board is not alone. Across the country, conservative parents and political groups have organized and protested at their local school boards over the same issues: mask mandates, returning to campus, and curriculum on ethnic and cultural books and studies.
With the help of well-funded outside political groups, parents have launched offensives attempting to recall school board members across the state and nation. According to the Associated Press, there are more than 30 school board recall efforts nationwide. School boards have become a political war zone in the battle for the next generation's minds and beliefs.
On Tuesday night, parents and students filled the Los Alamitos Unified board room. An overflow room contained more parents and students standing and waiting for their chance to speak. Outside, two police cruisers parked in the parking lot. Security and officers milled around.
Inside is where the action took place. Parents and students carried competing signs that read "Recall Los Alamitos School Board," "No Recall," and "LGBTQ Inclusion is the Law."
At times, the crowd clapped or jeered at speakers on the podium. After each break, those with signs stood up, reached high and waved their boards above the raucous crowd for the school board members — and the live streaming audience — to see.
Though there were about a dozen supporters of the recall, opponents of the recall seemed to have outnumbered them by a count of three to one.
Aguilar, who claims to represent 2,000 parents in the district, is attempting to recall three board members — Megan Cutuli, Scott Fayette, and Chris Forehan — who were elected last year and starting four-year terms.
Aguilar, who once ran for a seat on the school board in 2016 but lost, said the two other board members aren't being targeted because they are up for re-election next year.
Cutuli and Fayette did not return a Spectrum News request for comment as of press time. Marlys Davidson, president of the board, also did not return an email seeking comment.
Forehan, the trustee for the district's Area 2, explained that he always acts in the best interest of the students, staff and community.
"I look back since November and feel proud of all that we have accomplished, including reopening our schools with adherence to state requirements, increasing our wellness program counselors, and increasing our efforts to maintain our schools where each and every child feels safe and valued," said Forehan in an emailed statement to Spectrum News. "We are committed to providing our students the support they need at this time to continue to be academically successful. As I have done throughout my career in education, kids come first and will remain my focus."
Last year, the board went from an at-large election system where anyone in the district can run for a seat to five trustee voting areas. Starting last year, voters selected a trustee to represent their area for the school board.
After serving the three board members with the recall notice, the group will now go through the formal recall process with the Orange County Registrar of Voters.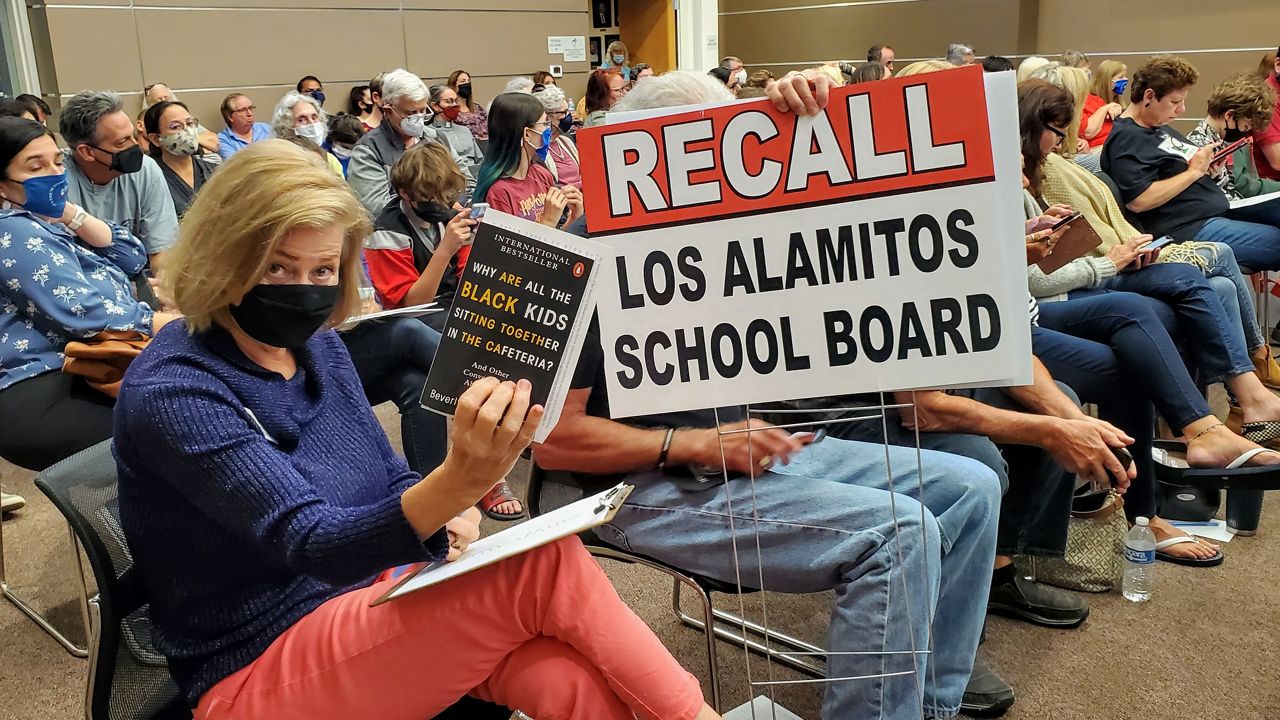 Proponents estimate they'll have to collect between 1,600 to 1,800 signatures from registered voters at each targeted recalled trustee's district. Next year, a recall election could occur if the group gathers enough signatures and the registrar's office verifies them.
Aguilar said they hope to place the recall on the mid-term ballots next November to save time and money for taxpayers. A stand-alone recall could cost the Los Alamitos School District tens or hundreds of thousands of dollars. The school board is responsible for shouldering the cost of a recall election.
An Orange County Registrar of Voters spokeswoman told Spectrum News she could not provide an estimated recall election cost since no formal recall paperwork has been sent to the registrar's office. She deferred the cost question to the Los Alamitos school district.
Los Alamitos Unified Superintendent Andrew Pulver did not return a Spectrum News request for comment.
Still, the cost of a possible recall election was a big concern for some parents who spoke out against the recall effort. One parent called it a waste of time and money and at the expense of the students' education.
Josh, a Rossmoor resident, told the board that money spent on a recall is money diverted away from a school and a student's education.
A Seal Beach resident who identified herself as Dorothy told the board that she supports the recall and will campaign to remove the board members.
"Right now, I am actually pretty appalled at the CRT training indoctrination of our students," said Dorothy. "You can call it ethnic studies. You can call it whatever you want. It's the same thing. And I'm not happy. I'm not happy with the forced indoctrination of gender fluidity that is happening at the middle school."
Dr. Rebecca Romo, a clinical psychologist who lives in the district, refuted a recall website calling the teacher's pronoun incident and a similar incident when a teacher asked students about their sexual identity at another middle school as grooming kids for sexual activity.
Romo, who said she specializes in helping survivors of child sexual abuse, stated that the teachers did nothing wrong.
"There are no grooming behaviors represented of the teachers cited on the yes on recall website," she said. "This assertion is false blatantly and empirically maligning two of our youngest and best and brightest teachers."
Romo added that the teachers are trying to be inclusive and provide a safe space for marginalized groups in the community.
Adding gender pronouns to names on social media profiles and even email signatures have gained traction in recent years as a way for people to respect their preferred gender identity and create an inclusive atmosphere. Many corporations and colleges have adopted it and included it in their corporate and student handbooks.
However, some district parents said it's inappropriate for young kids to learn about gender identity at middle school.
"A recall should be used when a board allows the sexualization of children in the classroom," a district parent named Paul told the board. Paul took exception to a young student who spoke up earlier in support of the LBGTQ community.
"At that age, [she] should not have any notion of that," said Paul. "And the fact that it is happening at that grade and lower is sexualizing our children in the classroom formally."
Aguilar added that parents are pushing for a recall because "they feel that adult teachers should not be discussing sexuality with their minor children without consent or cause."
But many of the students that went up to the podium spoke glowingly of their teacher. One student credited the teacher for helping her improve her grades in science.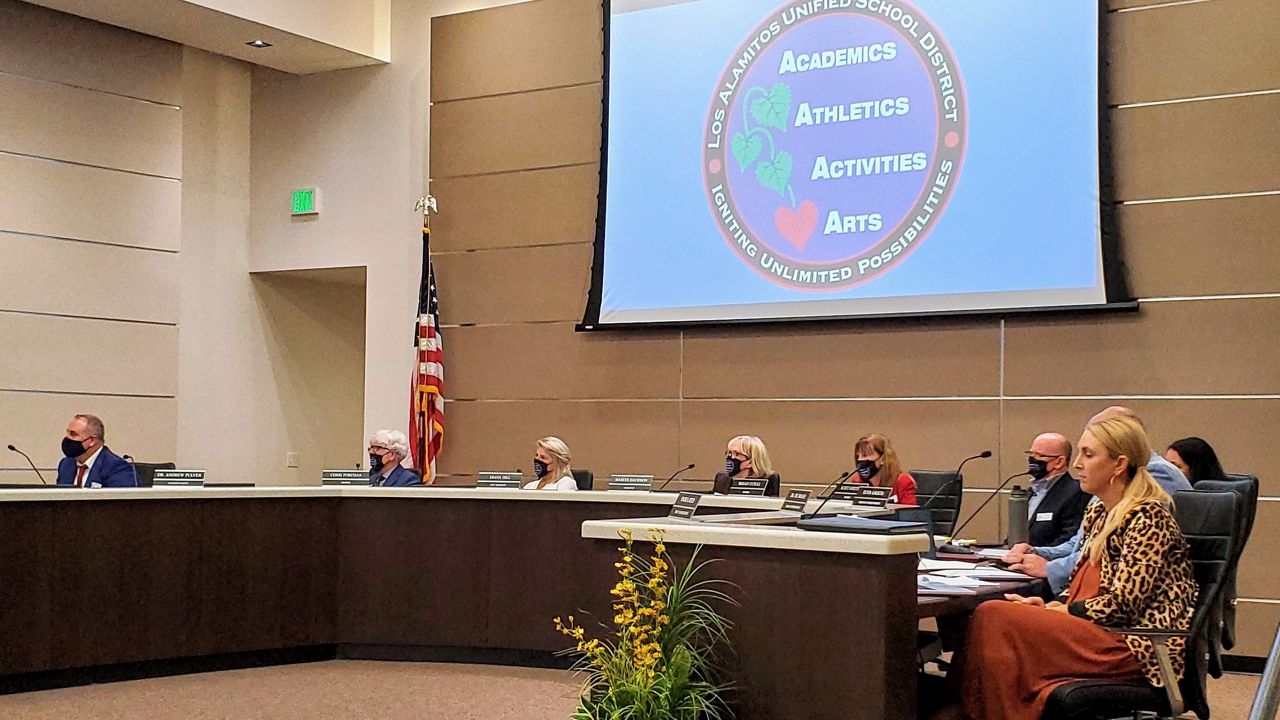 Melissa Moran, who has a daughter in the teacher's class, told the board that the pronoun question was a sign of respect.
"When a teacher asks a student in a confidential setting how they prefer to be addressed, that shows that he respects his students that they are safe being themselves in that classroom, and that they have an adult who believes in them," Moran told the board. "This type of respectful question does not groom students or attempt to convert them, but demonstrates to them that they are respected and that they have an ally."
Mark Celestin, a longtime teacher, coach and educator in the district, commended the board and urged them to continue their good work.
"Trying to be inclusive for kids is one of the biggest things you can do," he said. "Until a child feels valued, they are not going to engage...We have to continue to be progressive. We have to be inclusive. We have to be enlightened. We cannot be regressive. We can't push fear or reaction.
Celestin told the board, "We have to fight the good fight."