Last week's early season winter storm brought a healthy dose of rain to Southern California.
But did it affect our historic drought conditions? Let's take a look.
Rejoice. It rained in Southern California.
Two early season cold fronts pushed into the west coast this month, but the one that affected us last week tapped into abundant tropical moisture. That storm brought significant rain that the region usually hopes to see during the middle of winter into spring.
While the wet weather was a bit of an inconvenience on an important Election Tuesday, it was certainly beneficial to a drought-ridden California. You can see the slight changes on the U.S. Drought Monitor.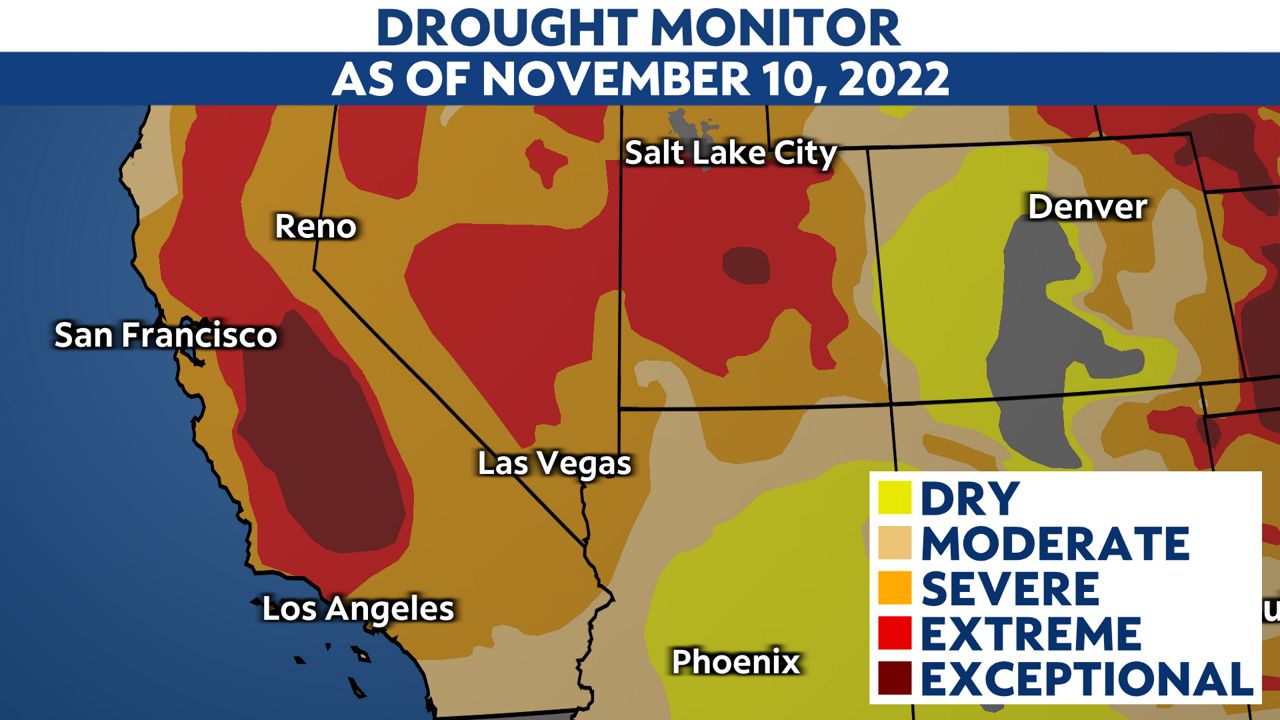 Look at the graphic above. Most, if not all, of Southern California's drought conditions have now reduced to 'moderate' and 'severe' status after last week's rainfall.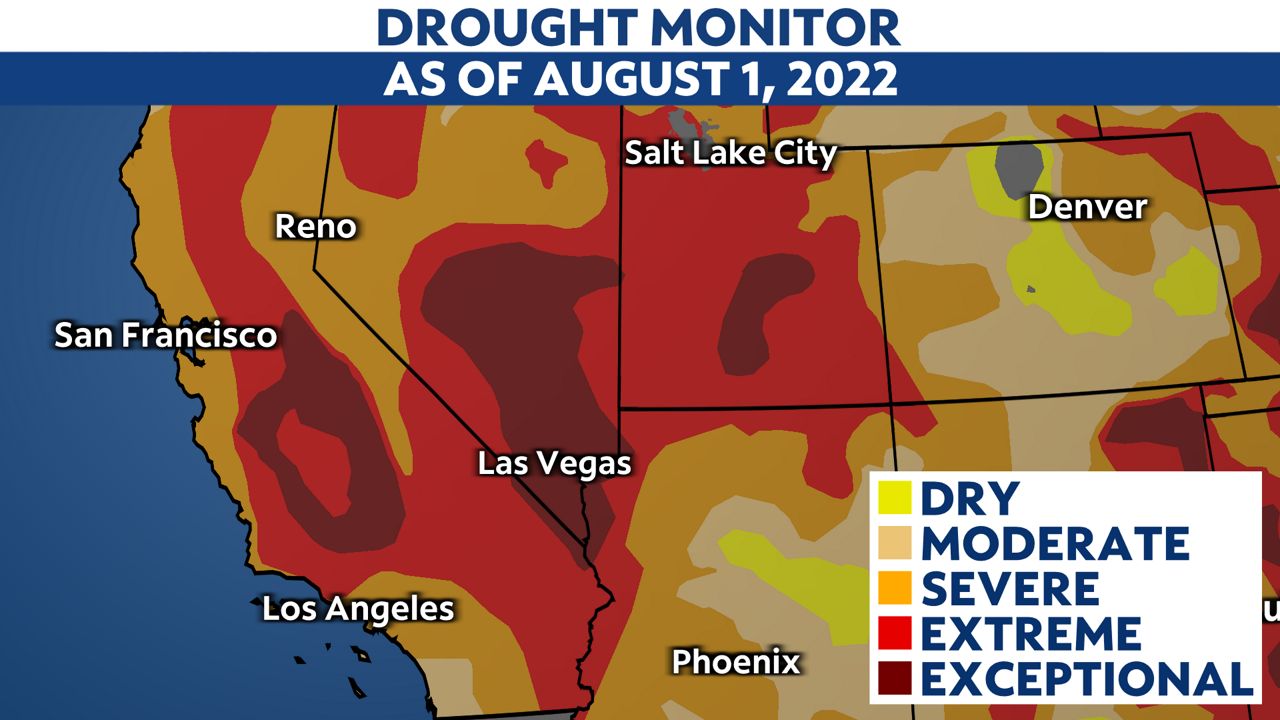 Back in August, most of San Bernardino and Riverside County were in an 'extreme' drought. Rain from the remnants of Hurricane Kay brought flooding rains to the mountains in September, which also provided some drought relief.
While it may not seem like a significant difference, we'll take any type of drought relief we can get from these dynamic winter systems.
Also to note, last week's storm broke several precipitation records. Los Angeles International Airport received 1.44 inches of rain, breaking the previous record of 1.3 inches set in 1998. Burbank set a new daily rainfall maximum record of 1.31 inches, which beats the 1979 record of 0.66 inches.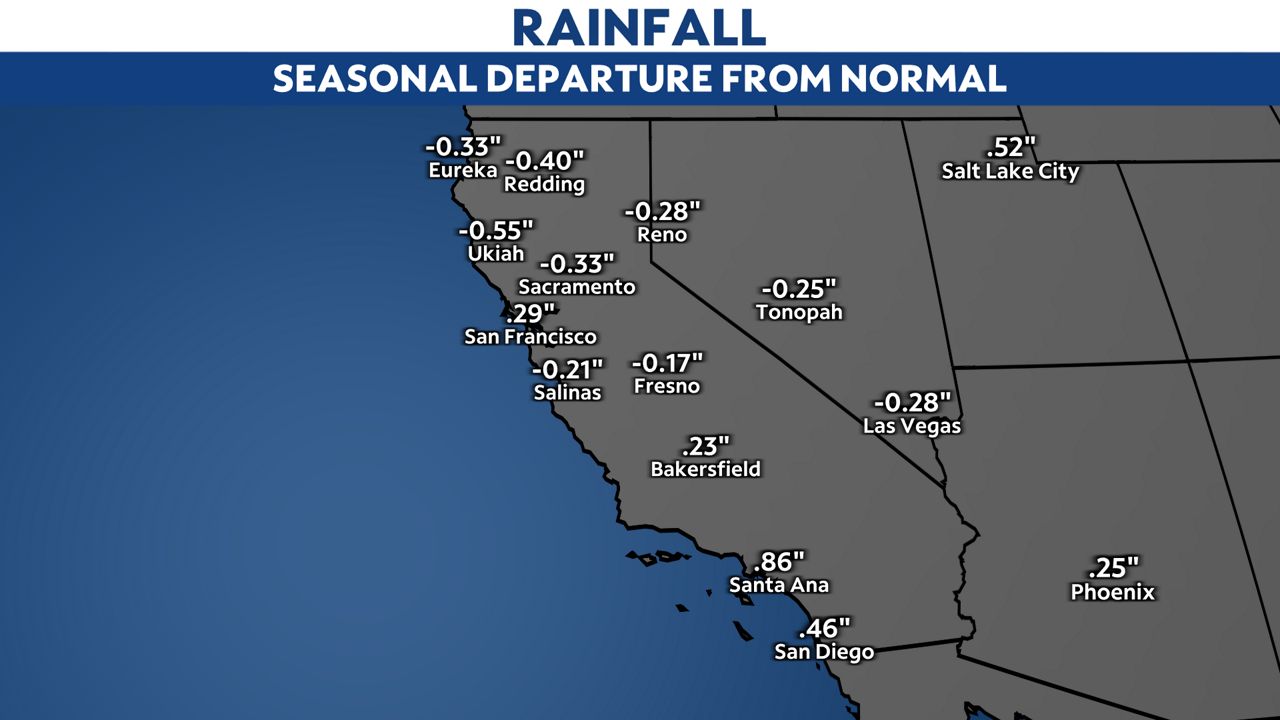 Southern California usually sees this type of rainfall in the January, February and March time frame. We have many more months to make up for the lack of rainfall, but, so far, we're doing better than expected.
Our team of meteorologists dives deep into the science of weather and breaks down timely weather data and information. To view more weather and climate stories, check out our weather blogs section.