The last time Southern California received measurable rain that made a difference was on October 25.
Since then, three rounds of Santa Ana winds have not only worsened the drought but also increased the fire danger, most recently over the Thanksgiving holiday.
Downtown Los Angeles and much of SoCal haven't had a good soaking in November in two years.
November 2021: No rain (as of the 27th)
November 2020: 0.11 inches
November 2019: 2.12 inches
In 2019, the first storm in November was on the 20th, which dumped 0.63 inches of rain. Another 0.49 inches of rain fell the day before Thanksgiving and one inch on Thanksgiving Day. Plus, we had mountain snow.
The outlook through December doesn't look any better.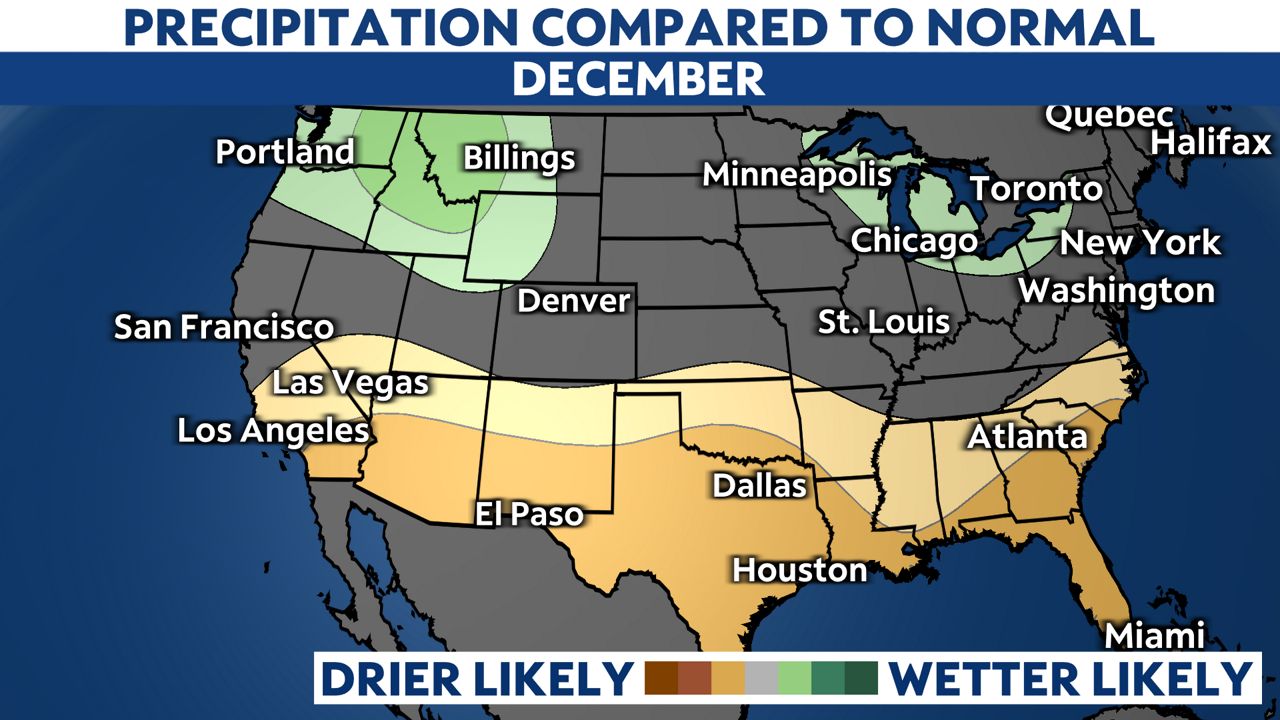 The Climate Prediction Center forecasts the drier-than-average conditions will continue into winter (December through February) due to La Niña conditions, which is evident when below-average sea surface temperatures occur across the equatorial Pacific Ocean.
La Niña generally leads to drier and warmer-than-average conditions in the Southwestern United States and wetter and cooler-than-average conditions in the Pacific Northwest, the opposite of El Niño.
Even though we haven't had a big storm, local mountain resorts have been able to make snow due to several cold mornings (28 degrees or colder) last week, plus low humidity levels.
Don't rush up there yet for fun on the slopes. Resorts are hoping for a long streak of cold and dry nights to continue making snow before they announce opening dates.