Good morning, SoCal. Here's what you need to know today.
Your Weather Planner
All has calmed down after a line of storms pushed over the mountains and deserts and even out over the coast in San Diego and Orange counties between midnight and 6 a.m.
The rest of the day will be partly cloudy, warm and muggy at times west of the mountains but any clouds that form could knock off a few degrees of our forecast highs.
This afternoon, scattered thunderstorms are still possible over the mountains and deserts where a Flash Flood Watch remains until tonight.

Get your 7-day forecast: LA West | LA East | San Fernando Valley/Ventura County | Orange County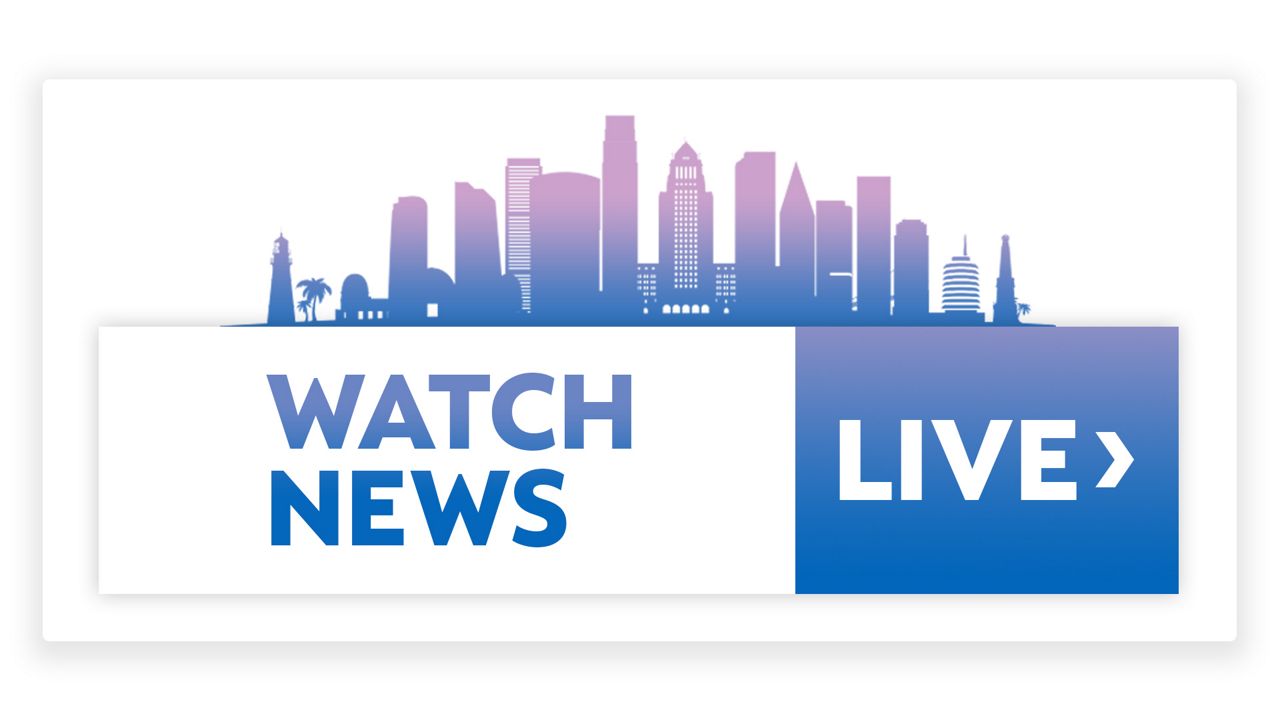 Around SoCal
1. COVID cases expected to keep rising as LACO schools, businesses mandate tests
Saying the area is enduring an "explosion" of COVID-19 infections, Los Angeles County's public health director warned Tuesday that case numbers will continue to rise through September in large part due to wide-ranging testing mandates at schools and businesses, but she continued to profess the effectiveness of vaccines.
Barbara Ferrer, director of the county Department of Public Health, told the Board of Supervisors that the agency will issue a revised health order this week aligning with a new state mandate requiring all workers at health-care facilities to be fully vaccinated by Sept. 30. But the county's order will be slightly more expansive, including vaccination requirements for emergency medical technicians, paramedics, dental-service workers and home health care workers.
The county reported another 2,622 COVID-19 infections on Tuesday, raising the overall total from throughout the pandemic to 1,331,859. Another 22 deaths were also reported, raising the county's COVID death toll to 24,805.
The number of people hospitalized due to COVID rose to 1,573 as of Tuesday, with 350 people in intensive care. Ferrer said hospital patients are overwhelmingly unvaccinated, at about 90%. Between April and July, 96% of the people who died from the virus were unvaccinated, she said.
2. Officials see some silver linings as COVID-19 stats rise in OC
Propelled by the more contagious delta variant, Orange County's weekly COVID-19 averages saw significant increases Tuesday as hospitalizations crept up.
According to weekly averages released on Tuesdays, the county's average daily case rate per 100,000 residents increased from 12.7 last week to 19, and the test positivity rate jumped from 6.9% to 8.3%.
The county's Health Equity Quartile rate, which measures the impact on disadvantaged communities, increased from 6.6% to 8.5%
Hospitalizations in Orange County due to the virus increased from 453 on Monday to 461, and the intensive care unit number increased from 84 to 89.
Hospitalizations are the most important metric public health experts are watching, because infection rates could be driven by a higher demand in testing or breakthrough infections of vaccinated people who usually experience little to no symptoms.
Andrew Noymer, an epidemiologist and UC Irvine professor of population health and disease prevention, told City News Service there were encouraging signs in the statistics.
"The numbers actually look pretty good," Noymer said. "Small increases in hospitalizations and ICU. I'd rather see decreases obviously, but we're not seeing the huge increases we saw last week."
3. Seager, Muncy HR, Dodgers end Phillies' 8-game win streak
Max Scherzer and Aaron Nola had a pitchers' duel ruined by rain. The Phillies saw their winning streak spoiled by a soggy bullpen.
Corey Seager and Max Muncy homered as the Los Angeles Dodgers ended Philadelphia's win string at eight, beating the Phillies 5-0 on Tuesday night.
Scherzer and Nola combined for 13 strikeouts over a combined 7 1/3 innings in a scoreless matchup before heavy rain delayed the game in the bottom of the fourth inning for 1 hour, 44 minutes.
With the Phillies riding their longest winning streak in 10 years, the boos still rose when the bullpen failed to keep them in the game. Seager hit a solo shot off Hammer in the fifth inning for his fifth homer of the year. Will Smith had an RBI single off Matt Moore that sent Turner gliding across the plate for a 2-0 lead. AJ Pollock added a two-RBI single off Enyel De Los Santos to make it 4-0.
Scherzer, who struck out six in 3 1/3 innings, and six relievers combined for 15 strikeouts in the shutout.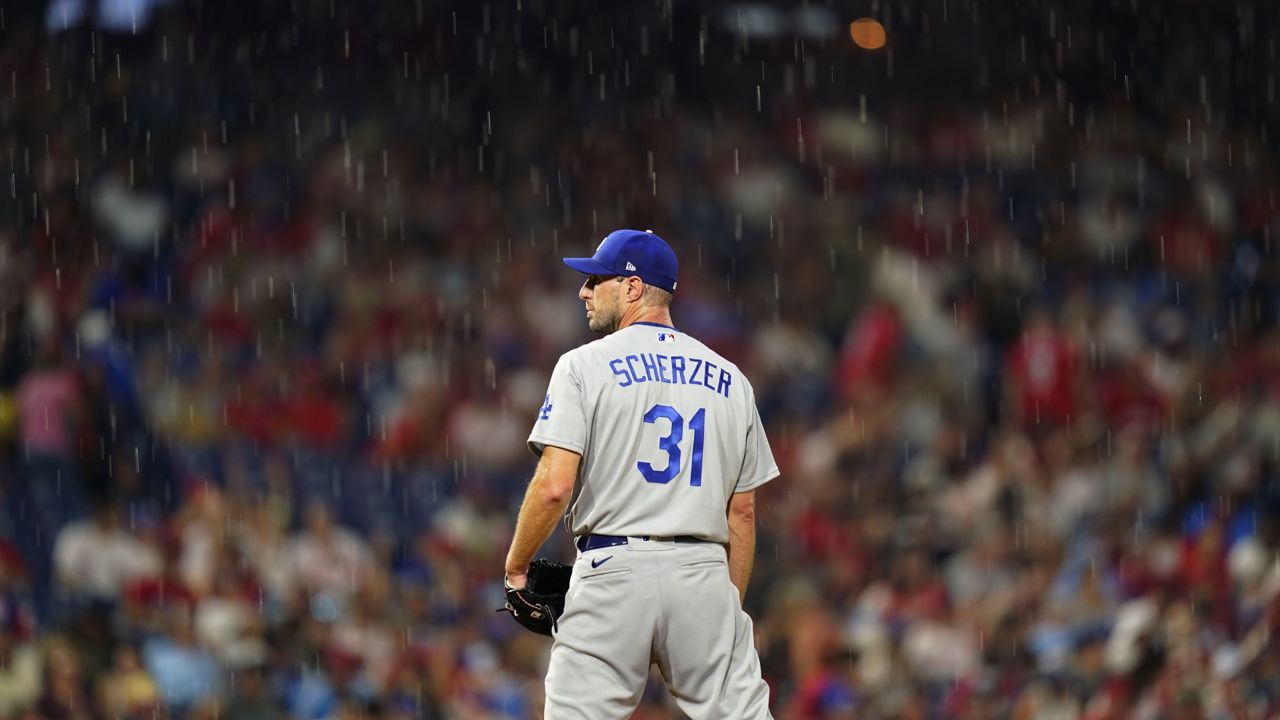 Around the Nation
1. Senate Democrats pass $3.5 trillion budget blueprint
2. Biden nominates Elizabeth Prelogar to be his top Supreme Court lawyer
3. The 'two tracks' of Biden's domestic agenda are moving forward. What's included?
Only on Spectrum News 1

Water thieves steal precious resource for illegal cannabis amid drought
Antelope Valley resident Billie Fox says her community has been under siege by water thieves who are involved with the illegal marijuana grows in the area.
Most of the high desert communities in that part of unincorporated Los Angeles County run on well water. The community well that Fox's home relies on sits just yards from her backyard and has been the target of local growers.
"That holds 250,000 gallons, so they drained the whole thing," she said. "They drained it all."
Fox has been fighting back, becoming a water guardian of sorts for her neighborhood. She says she pushed back even when growers offered her money to tap into the well.
"You can't buy this woman," she said. "You wouldn't like me in Washington in Congress because you can't buy this woman."
SoCal Snapshot

A fishing boat makes its way back into the Marina on a sunny Tuesday afternoon in Marina del Rey. (Spectrum News 1/Jared Gilkerson)