For Joel Tauber, a simple game of catch is an effort to make immigration issues less polarizing.
"I just have all these nice memories of playing catch with some good friends and talking about life, so I think that just happened organically for me at the border," Tauber said.
---
What You Need To Know
"Border-Ball" is a new exhibit at ArtCenter College of Design in Pasadena that looks at immigration issues using baseball


Artist Joe Tauber went on a 40 day pilgrimage to the U.S. / Mexico border and asked people to play catch with him


He turned his journey into a multimedia sculpture that he hopes will help unite visitors
---
The art professor went on a 40-day pilgrimage along the U.S. / Mexico border, wearing a custom vintage baseball uniform and backpack. Each day, he walked roughly seven miles between the Otay Mesa Port of Entry in San Diego and the nearby detention center, talking to people along the way and asking them if they wanted to play catch.
"When we played catch, it was a way of like coming together as equals, receiving, giving. We know the rules. We're operating the same way, wherever we're from," Tauber said.
He transformed it all into a new exhibit at ArtCenter College of Design in Pasadena called "Border-Ball" — a multimedia sculpture of sorts. The exhibit includes nine videos that makeup a baseball field with a real dirt mound at the center.
"Each of the videos is functioning as a player in the field, like 9 people on the field and also trying to bring up the idea we're all on the same team," Tauber said.
He interviewed 55 people on camera and created a baseball card for each of them. He said he also spoke with border patrol and detention center guards off camera, who shared their perspectives.
In a separate area — resembling a bullpen — visitors are invited to play catch and share their own stories about baseball and the border.
Tauber said he is proud to debut the installation at his alma mater, where he studied art as a graduate student 20 years ago.
"I'm not pretending to have any answers but I am trying to raise conversation and raise questions and I do think that we have some improvement to do ethically," Tauber said.
He also knows resolving complex immigration issues starts with getting all sides to play ball.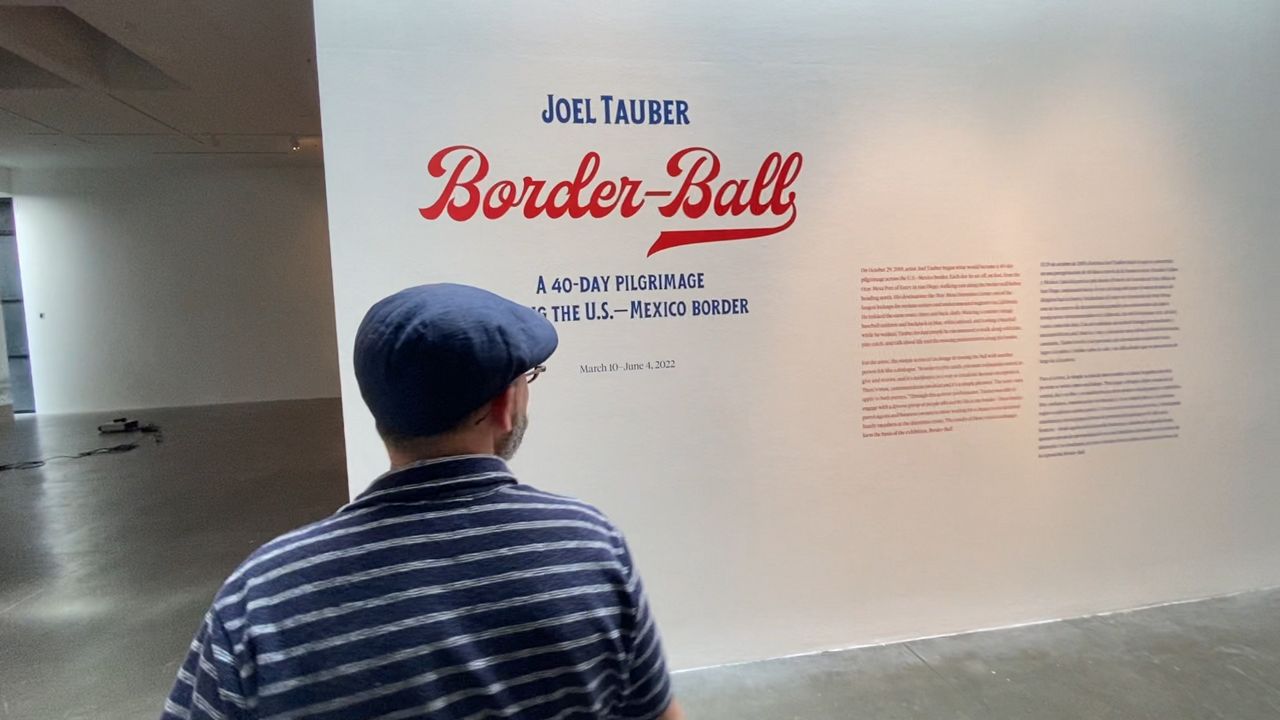 Let "Inside the Issues" know your thoughts and watch at 8 and 11 p.m. Monday through Friday on Spectrum News 1.