LOS ANGELES — When Josue Guerrero left the military several years ago, he felt isolated.
Guerrero had spent eight years in the Marines and served in Iraq, and he missed the camaraderie and brotherhood. But mostly, the 34-year-old from North Hollywood said he missed the sense of purpose.
"We are mission purposed," said Guerrero. "Everything we do and train for is for a purpose, for a mission, for an end goal. I didn't see that coming home."
Guerrero explained that he didn't find that purpose until he connected with The Mission Continues, a nationwide nonprofit that brings together military veterans with volunteer opportunities and charitable missions in their communities.
"This [nonprofit] links veterans with the community. It gave me healing," said Guerrero.
Guerrero was among dozens of military veterans and volunteers who woke up early Saturday morning and got to work beautifying the Wanda A. Mikes Early Education Center in South Los Angeles.
The Mission Continues hosted the event as part of a nationwide volunteer campaign to commemorate the 20th anniversary of 9/11. Since the terror attack on Sept. 11, 2001, where nearly 3,000 people were killed at the World Trade Center, the Pentagon and a failed hijacked plane crash in Pennsylvania, the day has become a way to remember, serve and give back to local communities.
"[We're here] to celebrate the 20 years of service that have taken place since that day and to then think [about] what the next 20 years could be if we could all capture that spirit of service and be inspired by it," said Mary Beth Bruggeman, president of the Mission Continues.
The South LA project is the second of five volunteer events the nonprofit is holding across the country. Last month, a group of military veterans and volunteers beautified a vacant parking lot and turned it into a garden. The Mission Continues will host volunteer events in New York City next month, Dallas in October and Washington, D.C., in the coming months.
"So you are all part of something much bigger that's happening across the country," said Bruggeman. "We want to inspire everyone around us to serve."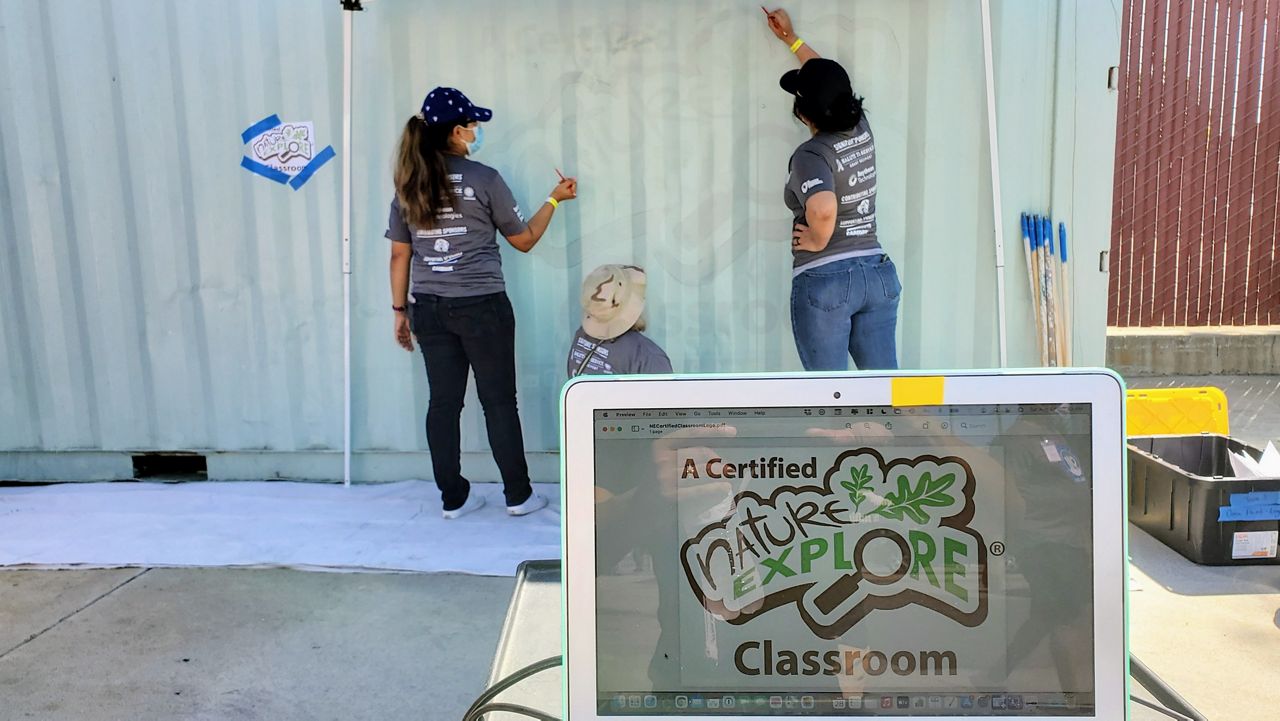 At the Wanda A. Mikes Early Education Center, military veterans and volunteers built raised garden beds, painted storage containers and built benches for the center's outdoor learning areas.
Brian Binkley, a 39-year-old military veteran from Sherman Oaks, said he came to volunteer and reconnect with friends. Since the coronavirus pandemic hit, many of the veterans who were regular volunteers at these local events haven't connected. Binkley was helping build a park bench.
"This gives us a sense of community, of worth, and that we are here together for each other," said Binkley, who served for nine years in the Army.
Like many people who joined the military, Binkley came out Saturday to volunteer to answer the call.
"Serving is ingrained in us," he said. "We don't do it for glory. We do it because it's part of our DNA and identity."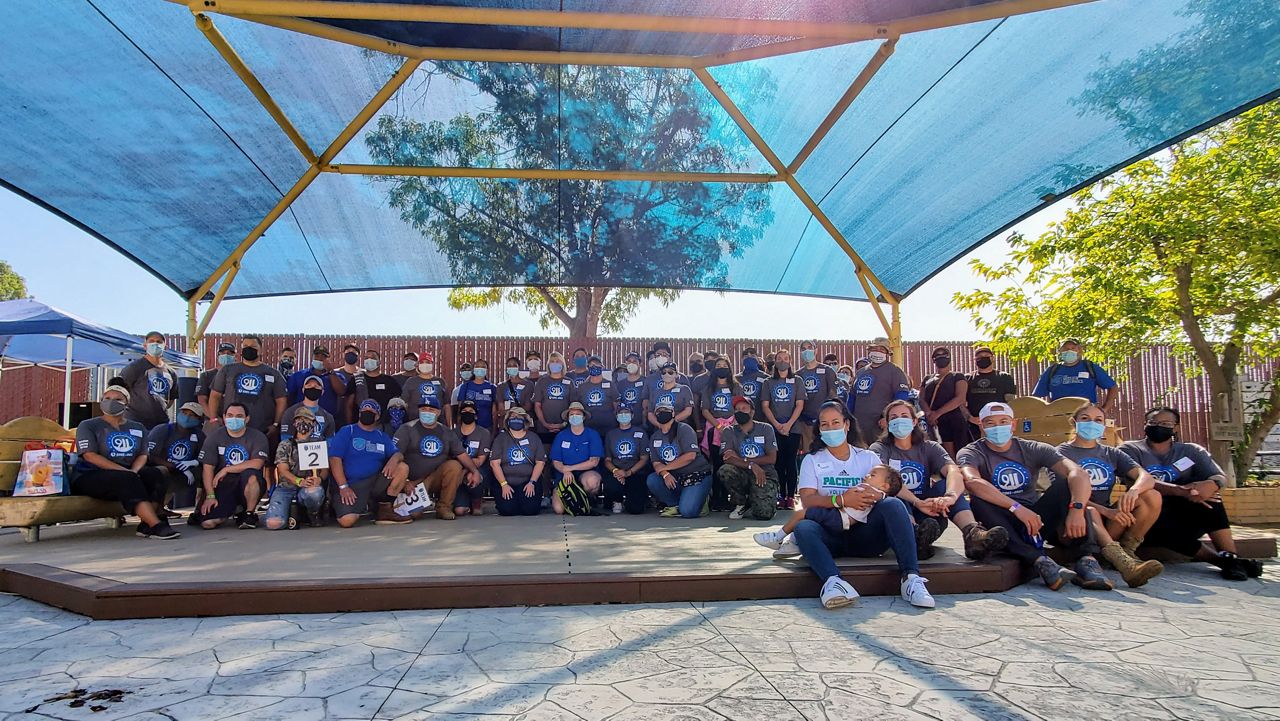 For Guerrero, being part of The Mission Continues has given him a worthy purpose.
"It gave me a family, aka a squad, a platoon, which is what we miss," said Guerrero. "We're so used to being in squads and teams and platoons, and that's how we operate in the military, and I missed that coming home."
These days, Guerrero is a platoon leader for the local Mission Continues chapter.
"This in itself is serving," he said. "Painting a mural, building a bench, it is something. It's our way of serving and continuing to give back to our country."