LOS ANGELES — Quince, persimmons, pears. They'll all be on the menu at the first LA restaurant from global foodie icon Alice Waters, presuming they're grown locally and in season. That's been the concept for Waters' pioneering Berkeley restaurant Chez Panisse, and it will be the guiding principle at Lulu, opening at the UCLA Hammer Museum in early November.
"If you want to have ripe food, you have to eat seasonally," Waters told Spectrum News 1 during an interview in her home garden in Northern California. "That means if you want to have tomatoes, you only have tomatoes for maybe two months or two months and a half. And when they're over, they're over. We go onto the next vegetable or fruit. For me, this is a beautiful, natural way to eat."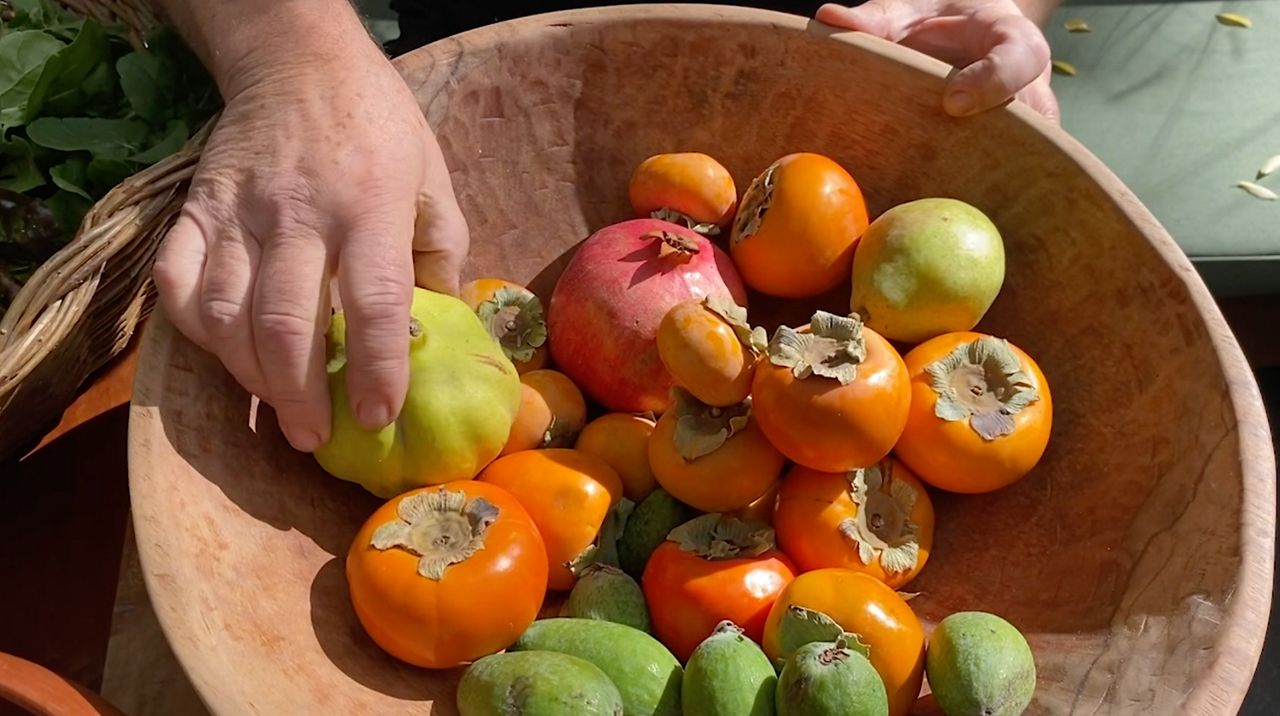 Lulu takes its name from Lulu Peyraud, whom Waters considers a mentor. The proprietress of the Domaine Tempier winery in Southern France was renowned for her estate's rose wines, as well as Provencal cooking.
"It's been very important, not just for the grapes and the wine, but because Lulu created her own way of cooking that was all about what was fresh and alive that day," Waters said. "But she has been an inspiration to many, many chefs who have visited there, and her generosity of spirit is certainly something that we want to express at the restaurant at the Hammer."
It was in France that Waters first frequented farmers markets that only sold what was in season, an idea she imported to the U.S. when she opened Chez Panisse in 1971. That same sensibility — and freshness — will be on the menu at Lulu, albeit with a So Cal twist. What's served will be sourced from the farmers markets in Santa Monica and Hollywood.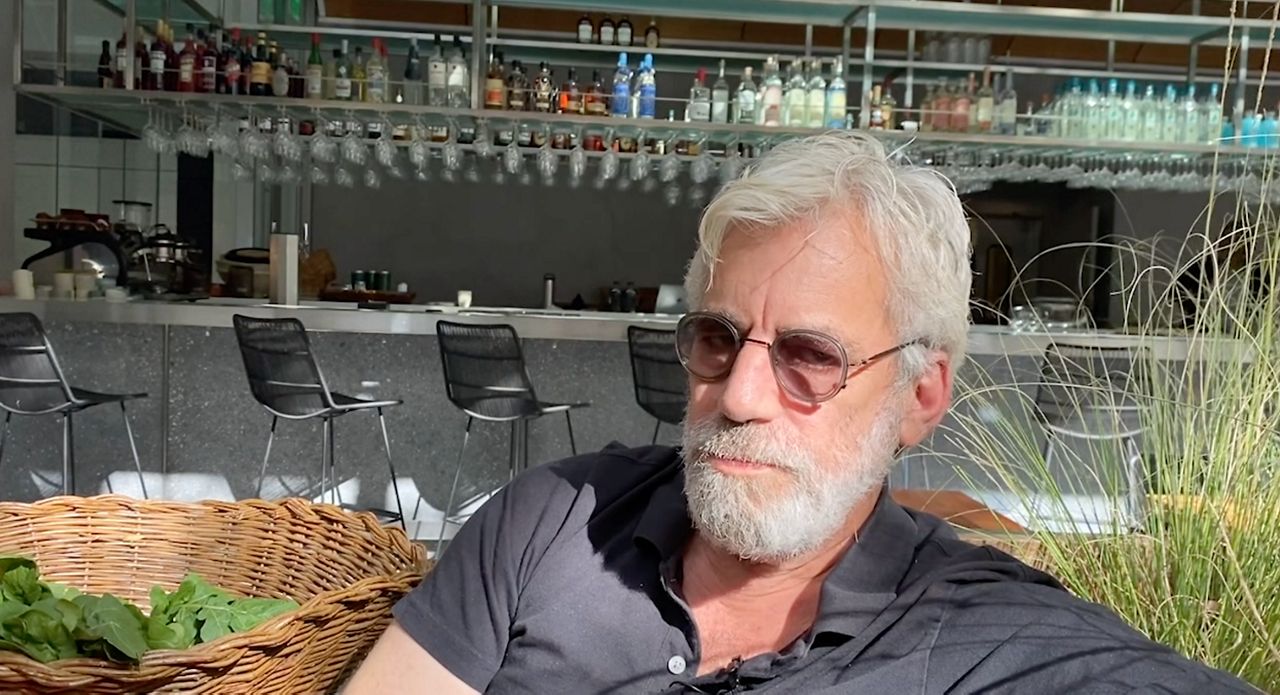 "You don't make the menu before you go to the farmers market. You get to the farmers market and see what looks the best and then you make the menu," David Tanis said during an interview in Lulu's courtyard, where he marveled at the arugula and plums he'd found just a day earlier.
A former head chef at Chez Panisse who is now a cookbook author and contributing columnist to the New York Times, Tanis will be the executive chef at Lulu. He moved to LA in June, after spending 10 years on the east coast. Tanis said he feels a little like a stranger in a strange land in Southern California and has been experiencing a bit of a culture shock, only in part because of the availability of locally grown produce year round.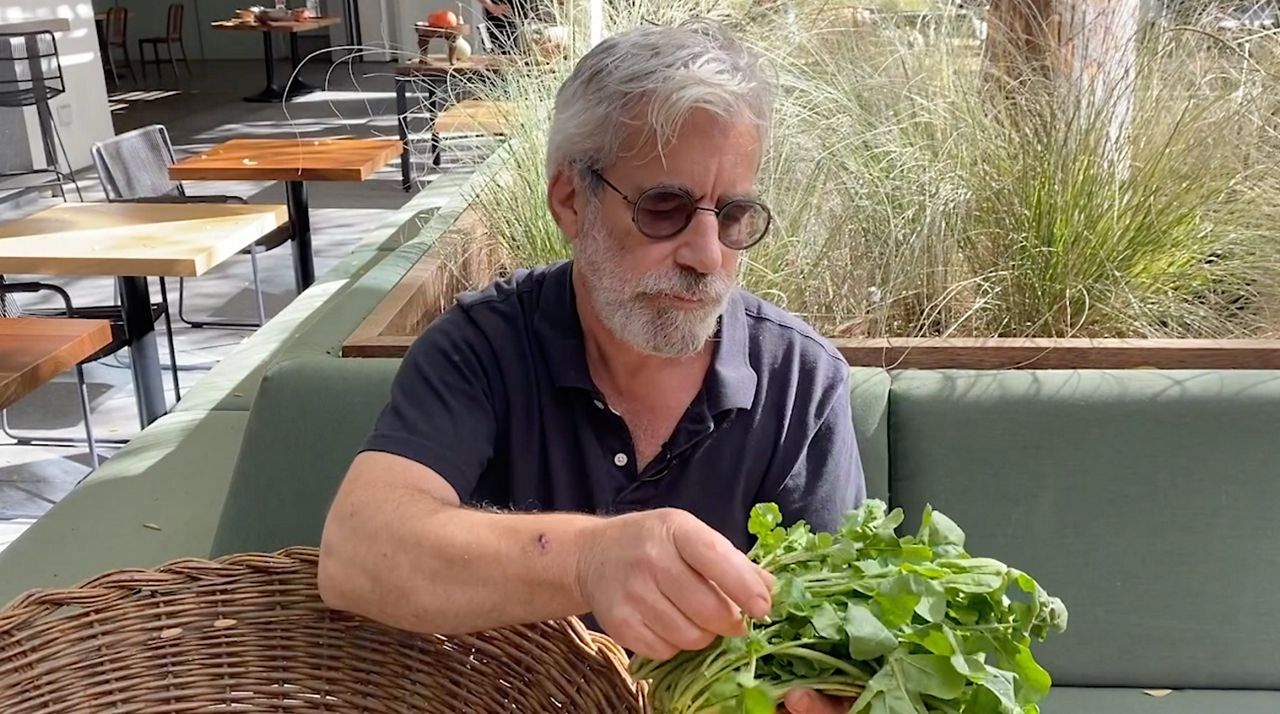 In the short time he has been here, he's been cultivating relationships with local food growers.
"What we're trying to do is support as many small farmers as possible," he said. "What I like even better than going to the farmers market is going to the farm and seeing what is actually growing in the field and having a relationship with the farmer."
Being in such direct contact allows him to see not only what is growing now, but what might be available in a few weeks that can be incorporated into his menu. Like Chez Panisse, Lulu's menu will change with the seasons and have some European influence, but Tanis intends to take a more global approach.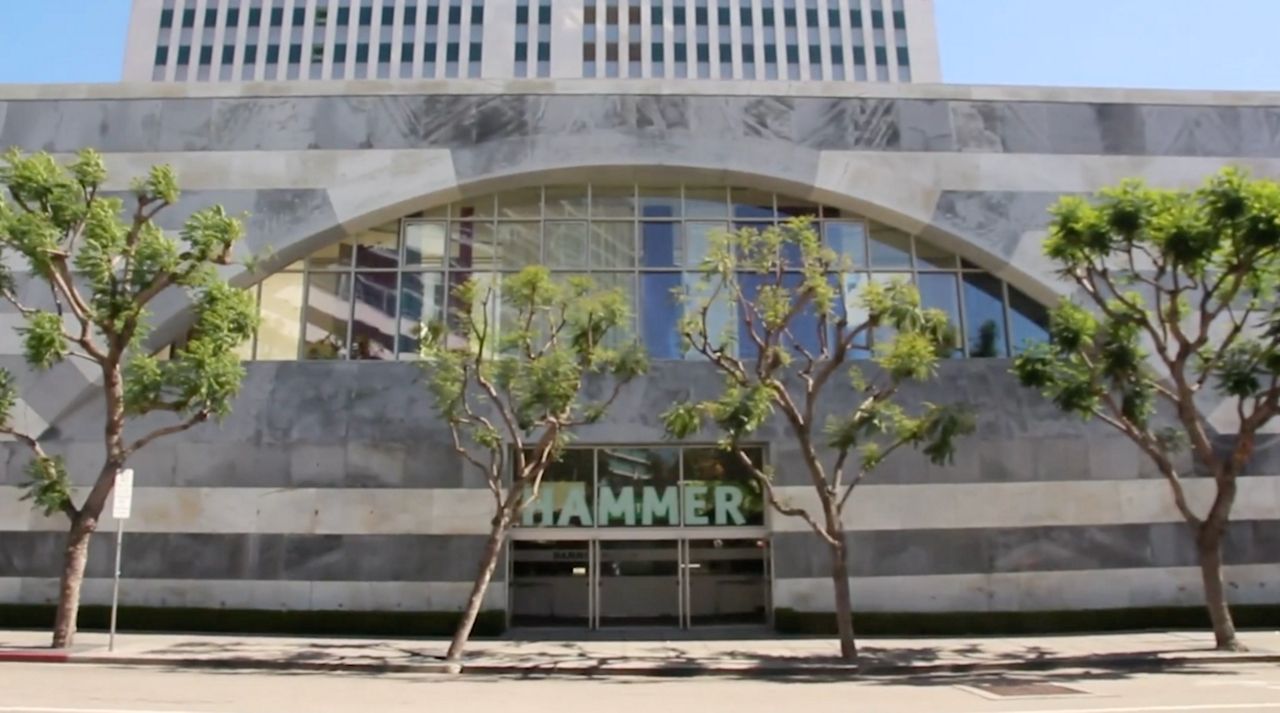 "My habit is to cook from cuisines from all over the world, especially from places that I have traveled to. There are a lot of European cuisines that I'm interested in, but I also am very interested in cuisines from around the world based on travels and friends from other countries who are really good cooks, so there definitely will be elements and flavors on the menu that are not European," Tanis said, adding that what he's planning to cook is currently "sketches," despite the restaurant opening in just a couple weeks.
Lulu will open gradually, starting with lunches in November and offering dinner a few months later, Tanis said. The restaurant has seating for 110 guests, about a third of which is indoors. The rest is outside.
The Hammer had a restaurant previously, but it closed during the pandemic. That's when the museum and Waters started talking. Currently, the space is in the final stages of being reimagined as a more natural, less architectural space with recycled wood table tops and food-bearing plants.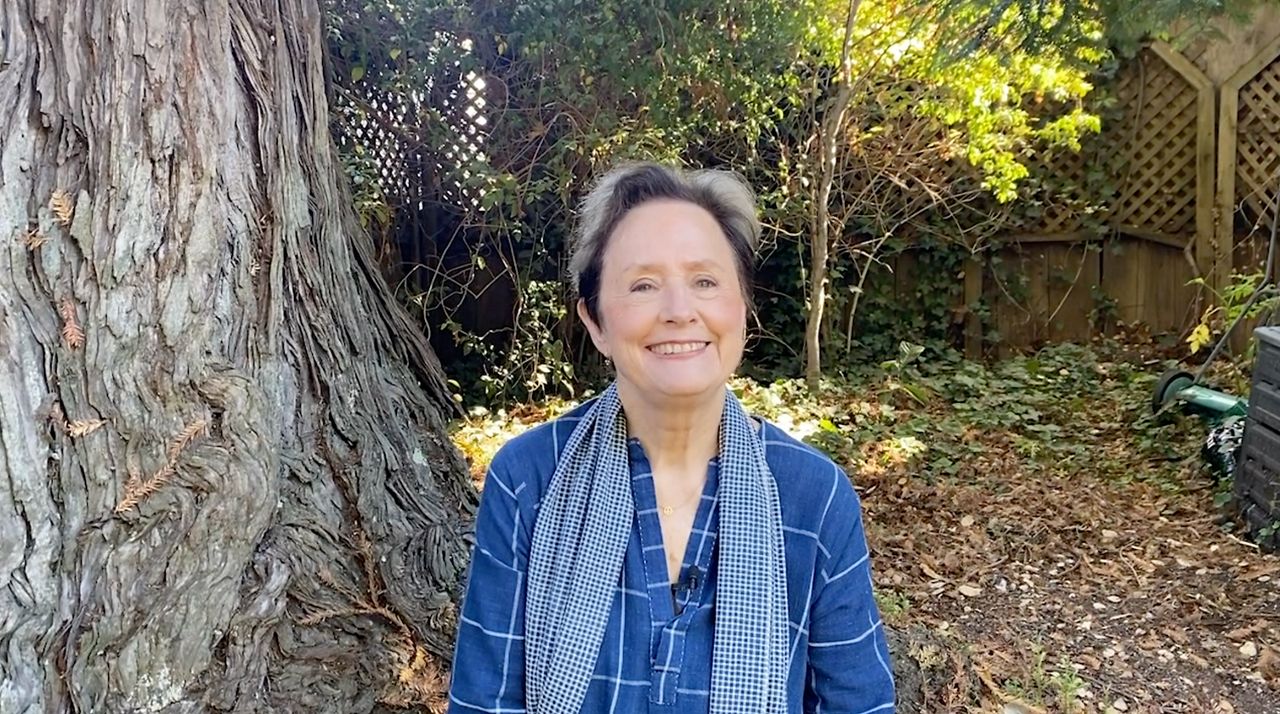 "I have always wanted to connect the dots between beauty, art and food," Waters said. "I just love the idea of being in a museum, but what interested me most of all is the fact that it's connected to the University of California."
Now 77, Waters is originally from New Jersey, but she studied French culture at the University of California at Berkeley in the 1960s. Both her home and her famed restaurant are near campus. With Lulu, her newest venture is situated near another esteemed UC campus, which was part of the appeal when the Hammer first approached her about opening a restaurant in LA.
"I am very interested in the procurement policy of the University of California because just imagine if they became the economic engine for regenerative agriculture in the state of California," said Waters, who has long been an advocate of slow food and healthy soils.
Already, Chez Panisse engages in regenerative agriculture with the Bob Cannard farm in Sonoma that supplies much of the restaurant's produce. Whatever scraps are left over from cooking, she returns to Cannard to help replenish the soil and grow new crops. Lulu hasn't yet opened, but Tanis said he is already composting the kitchen scraps and plans to institute a similar circular system with the local farms here.
While Waters is the reason Lulu will exist in LA, she will not be cooking. She is more of the restaurant's visionary, infusing it with her back-to-the-land culinary artistry and staffing it with Chez Panisse alums. In addition to Tanis, she is also working with the artist Christina Kim, who designs clothes and has also created decorative items for Chez Panisse, such as napkins and ceramics. Jesse McBride, the former director of food and beverage for the Standard and Chateau Marmont hotels in LA, is also part of the Lulu team.
Waters said she does not consider Lulu to be "her" restaurant, nor is she being paid. "I am just very interested in the statement it could make and the people that could gather together like they do at Chez Panisse."
Waters said food writer and UC-Berkeley journalism professor, Michael Pollan often brings his students to dine at Chez Panisse. The restaurant has also hosted such greats as the Dalai Lama and cellist Yo-Yo Ma. She hopes Lulu will become a similar place for communions that will appreciate all of LA's bounty, whether it's intellectual, artistic or agricultural.
"What we will have at the restaurant in LA is just understanding what you have around you, and what nature can give you and what is edible," she said. "And it's amazing what is edible."
PROGRAMMING NOTE: This weekend, Spectrum News 1 will air a documentary produced by the Los Angeles Times' food team, "Alice Waters: How to Start a Food Revolution." The special explores the history and lasting effects of Chez Panisse. It airs Oct. 23 at 9:30 a.m. and 3:30 p.m. and Oct. 24 at 10:30 a.m. and 4:30 p.m.