Good evening, SoCal. We're wrapping up the day for you with the most important stories you need to know and your weather outlook.
Your Weather Planner
Those that have been dealing with this excessive heat over the past week, I have some good news for you — relief is coming!
Once the heat alerts expire tonight, temperatures will slowly cool down a little each day from now through Friday as the ridge of high pressure over the southwest begins to weaken and move east.
With higher moisture levels in the atmosphere, there will still be a slight chance for isolated showers and thunderstorms across the mountains and deserts on Tuesday. That chance remains on Wednesday before drier air settles in for Thursday and Friday.
Tomorrow's Highs

Get your 7-day forecast: LA West | LA East | San Fernando Valley/Ventura County | Orange County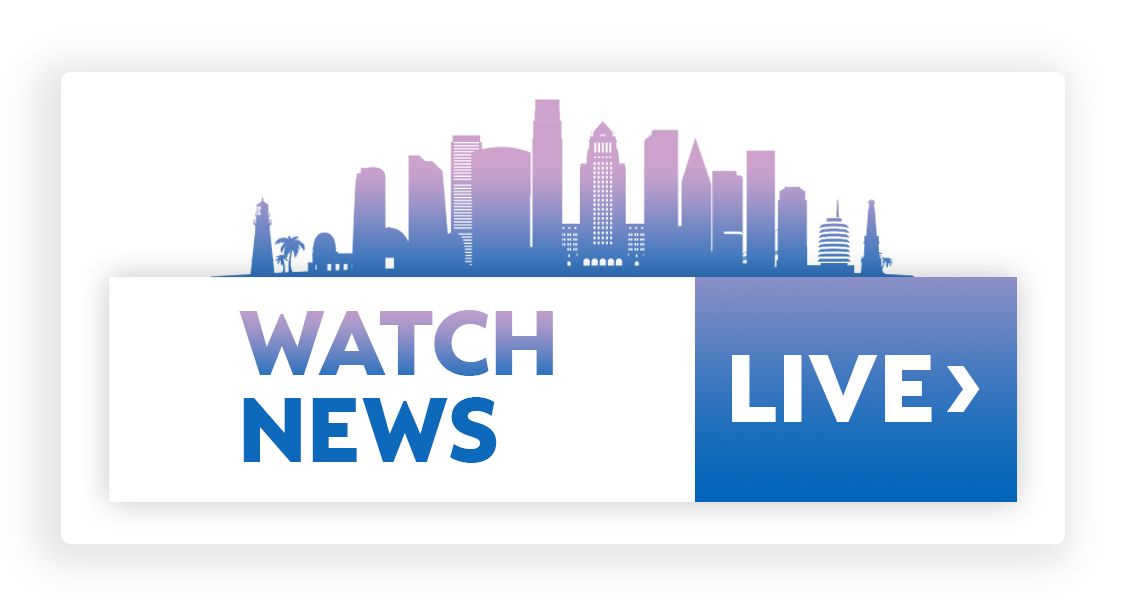 Today's Big Stories
1. New LA County COVID cases top 1,000 again; officials stress workplace precautions
For the fourth day in a row, the number of new COVID-19 infections reported in Los Angeles County topped 1,000 Monday, as health officials also noted an uptick in outbreaks and urged adherence to infection-control measures at workplaces.
Traditionally, daily COVID numbers have been dramatically low on Sundays and Mondays due to lags in reporting test results from the weekend, meaning the infection numbers are likely larger than the numbers being released by the county. The county still reported 1,113 cases on Sunday and another 1,059 Monday.
Monday's new cases lifted the cumulative countywide number of infections since the pandemic began to 1,258,685. The county reported one additional death on Monday, raising the pandemic death toll to 24,543.
According to state figures, there were 376 people hospitalized in the county due to COVID, up slightly from 372 on Sunday. There were 85 people in intensive care as of Monday, up from 82 a day earlier.
The rolling seven-day average rate of people testing positive for the virus was 2.8% as of Monday, up from 2.5% on Sunday and well above the 0.3% rate from mid-June.
2. Coronavirus cases on the rise in Orange County
COVID-19 hospitalizations in Orange County have more than doubled in the past two weeks, raising concerns among some health officials.
The county has 1.8 million of its 3.3 million population fully vaccinated, so there are enough unvaccinated residents to potentially eventually threaten overwhelming the hospital system, said Andrew Noymer, an epidemiologist and UC Irvine professor of population health and disease prevention.
"I'm not saying it will become overrun," he said. "It's not a prediction... (but) 40% is enough with these new variants, which are more transmissible, to generate enough cases to overrun the hospital system," Noymer said, referring to the unvaccinated population.
According to the state Department of Public Health, the county has 121 COVID-19 hospital patients with 26 in intensive care. That's up from 73 hospitalized and 11 in the ICU as of July 6, the last time the county updated its statistics. The county has gone to a weekly update of statistics and will provide new statistics on Tuesday.
3. White House creates gun trafficking strike force for Los Angeles
The White House announced Monday that the U.S. Department of Justice launched a gun trafficking strike force in Los Angeles to prevent guns coming across state lines from areas with weaker gun laws.
The funding for the strike forces — which will also be in New York, Chicago, Washington, D.C., the Bay Area — comes from the $1.9 trillion American Rescue Plan, according to the White House. The strike forces will work to combat gun violence by targeting firearms that enter from other states with less restrictive gun laws.
Los Angeles, like other cities across the U.S., has experienced an increase in shooting violence and homicides amid the COVID-19 pandemic. As of June 22, the number of shooting victims in 2021 had increased by 50% compared to the same period last year.
4. 17-million-gallon sewage spill prompts closure of beaches north of El Segundo
Beaches from El Segundo to the southern end of Playa del Rey were closed to swimmers Monday due to a 17-million-gallon sewage spill.
Los Angeles County Supervisor Janice Hahn announced the closure on Twitter, writing that a power outage Sunday at the Hyperion Water Reclamation Plant caused untreated sewage to spill into the ocean.
Hahn said beaches were closed to swimming from El Segundo north to the Dockweiler RV Park until further notice. Officials were conducting tests on the water, and it was unclear how long the closure would last.
Hyperion Executive Plant Manager Timeyin Dafeta issued a statement Monday afternoon saying that on Sunday afternoon, the plant "became inundated with overwhelming quantities of debris, causing backup of the headworks facilities. The plant's relief system was triggered and sewage flows were controlled through use of the plant's one-mile outfall and discharge of untreated sewage into Santa Monica Bay."
Dafeta said the 17 million gallons of sewage — about 6% of a daily load — were discharged as an emergency measure through the one-mile outfall to prevent the plant from going offline and discharging more raw sewage. Normally, treated sewage is discharged through the five-mile outfall.
5. LAX Police Chief Cecil Rhambo announces run for LA County sheriff
Los Angeles International Airport Police Chief Cecil Rhambo announced Monday he will challenge Sheriff Alex Villanueva in the 2022 election.
Rhambo, a former assistant sheriff, made the announcement by releasing a handful of endorsements and an online video called "For Good," in which he vows to stand up to corruption and outlines other elements of his platform.
Rhambo has worked for 33 years in law enforcement and also served as city manager of Compton from 2017 through July 2019 and assistant city manager of Carson from 2014 to 2017.
He accused Villanueva of eroding public trust in the agency, saying he "used fear to consolidate power, and tried to rehire ex-deputies that committed domestic violence or excessive force and who make us good cops look bad."
6. Judge gives final approval to $73M settlement of ex-UCLA gynecologist lawsuit
A federal judge Monday gave final approval to the $73 million settlement of a lawsuit brought by more than 5,500 women who allege they were sexually abused and assaulted as patients of disgraced ex-UCLA campus gynecologist/oncologist James Heaps.
The settlement approved by U.S. District Judge R. Gary Klausner also requires UCLA to ensure stronger oversight procedures for identification, prevention and reporting of sexual misconduct.
Originally filed in 2019 in Los Angeles federal court, the class-action lawsuit accuses Heaps of assault, abuse and harassment and accuses UCLA of failing to protect his patients after becoming aware of the misconduct.
The entirety of the $73 million would go toward compensating more than 5,500 women who received treatment from Heaps at either the Ronald Reagan UCLA Medical Center from 1986-2018, the school's student health center from 1983-2010 or Heaps' university medical office from 2014-18, plaintiffs' attorneys said.
---
Your Notes for Tomorrow
President Biden travels to Philadelphia to speak about voting rights
Justin Turner, Max Muncy, Chris Taylor and Walker Buehler of the Dodgers, along with Shohei Ohtani and Jared Walsh of the Angels star in the 2021 MLB All-Star game which begins at 4:30 p.m.
Emmy winners Ron Cephas Jones and his daughter Jasmine Cephas Jones virtually announce nominations for the 73rd Emmy Awards
Tuesday marks the 150th anniversary of the first cat show
---
In Case You Missed It

He's worked with some of the biggest names in the music industry — Aerosmith, Bruce Springsteen, Aretha Franklin, Alicia Keys — but it wasn't the career he had planned on.
In fact, legendary record producer Clive Davis never even dreamed of being in the music business.
In the latest episode of "LA Stories with Giselle Fernandez," Davis opens up about his monumental career, which almost didn't happen. It was while he was working at a law firm that he was offered a job at Columbia Records.