ANAHEIM, Calif. — There have been moments in Fanny Curtat's art career when she would stare at a Vincent Van Gogh painting on a wall in a museum and want to reach out and feel it.
Not so much touch the actual physical paint and canvas, but wonder what it would be like to be transported inside and live in a world of that image Van Gogh created.
That is what she and her team set out to do with the new Beyond Van Gogh exhibit at the Anaheim Convention Center, which runs through Sept. 5.
The Anaheim exhibit is different from the Immersive Van Gogh exhibit, created by Lighthouse Immersive in Los Angeles.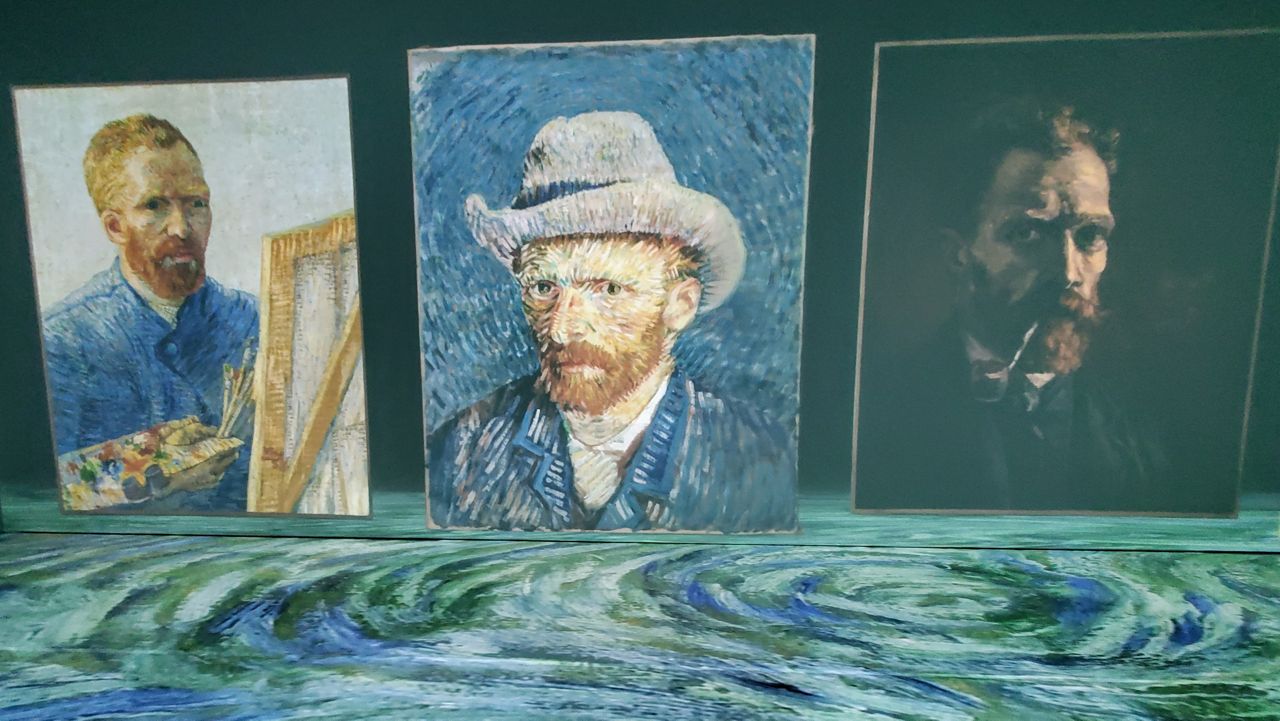 Using projectors, lasers, and music that cover the entire room – floor to ceiling; once visitors walk inside the room, it'll be like entering Van Gogh's dream world, said Curtat.
Curtat is an art historian and member of the creative team from Montreal-based Normal Studios, bringing Van Gogh's work to life.
One scene will take visitors to the rotating clouds and twinkling yellow stars of Van Gogh's "The Starry Night." Another set will surround them with various self-portraits of the impressionist painter, some winking as if they were alive.
"[Here] you get to walk in his paintings," said Curtat to Spectrum News during a media preview of the exhibit on Monday. "You get to walk in his colors. His work is already larger than life. This brings out the simpleness of his work. You see the colors. You see the vibrant colors. You see the movement."
Van Gogh died by suicide at the age of 37, more than 130 years ago. During his life, the impressionist painter struggled for most of his career and never received the accolades that have since been bestowed on him.
But through the years and the decades that followed, many art historians have come to consider Van Gogh — and his artwork, especially his use of vibrant colors, creativity, and simple subjects — as one of the greatest artists in history.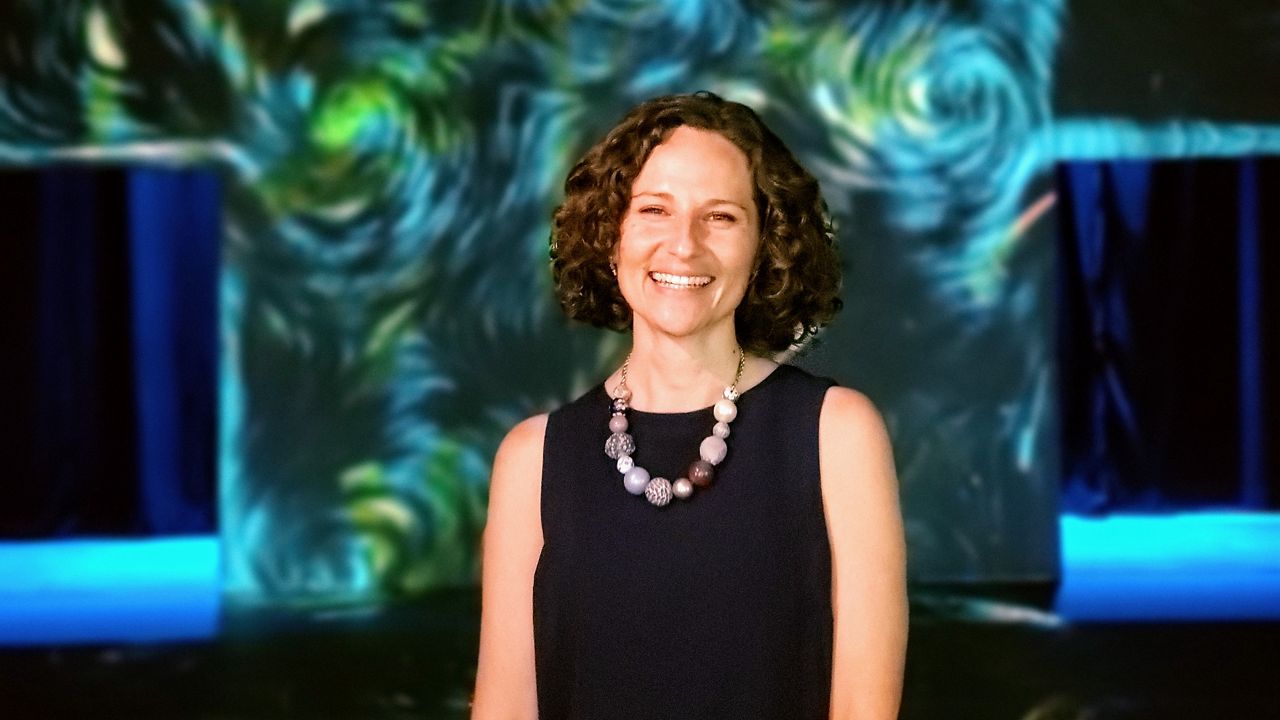 Curtat said Van Gogh was the easy and perfect choice to highlight when they created the traveling art exhibit.
"There's something so animated with his work," said Curtat. "When you see one of his originals on the wall, it feels like it's leaping at you."
The exhibit is broken down into three parts: The first tells the story of Van Gogh, mainly through his correspondence with his brother, Theo. The second part, Curtat describes, is a gateway to prepare visitors into Van Gogh's dream-like world; then, the third houses the main interactive digital gallery.
The gallery features more than 300 of Van Gogh's works. The entire exhibit takes about an hour to walk through. Tickets for adults start at $36.99, and for children ages five to 15, $24.99.
There are 15 different digital scenes in the main gallery that plays in a loop every 30 to 35 minutes. Each scene runs a different set of times.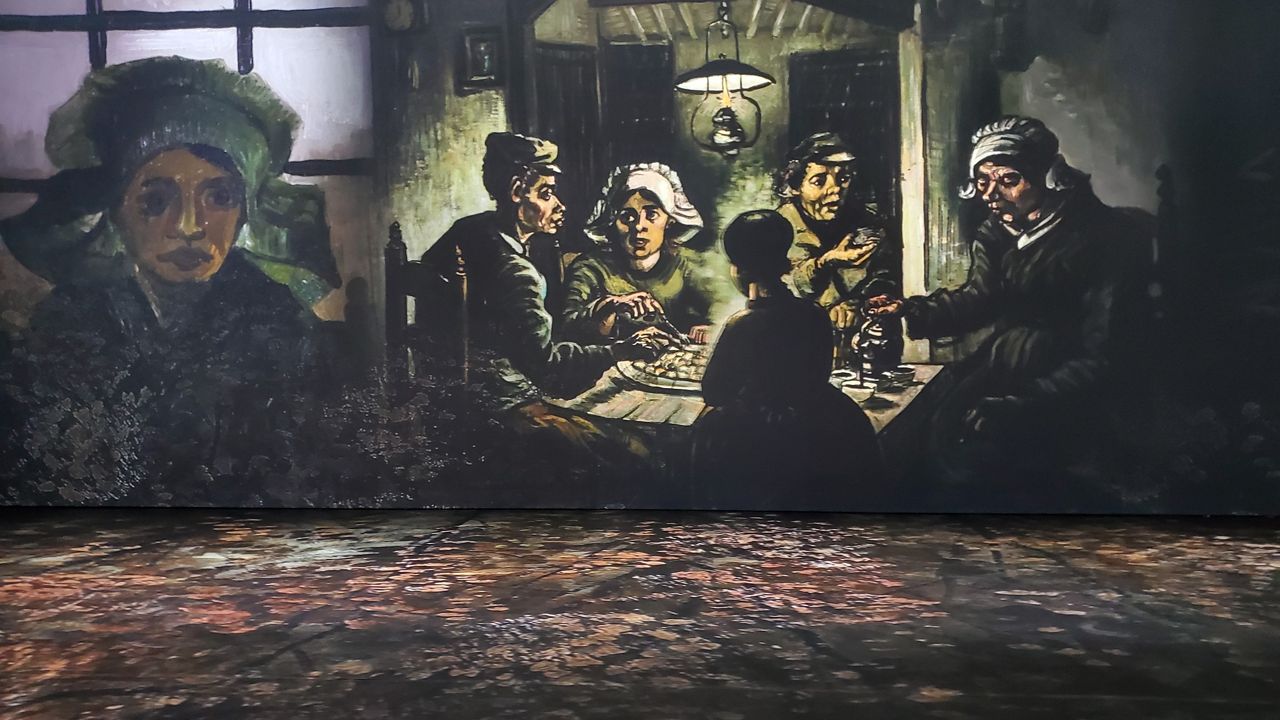 Curtat said that using new technology to highlight Van Gogh is a chance to bring people into the art world and introduce the life of one of the world's greatest artists.
"This is a great opportunity to bridge different experiences," said Curtat. "This is a great entry point for people who are intimidated by museums and may not feel like it's their place. It's all about creating different types of experiences. Museums are great. Nothing will take away the aura of the original, but this creates a different experience."