LOS ANGELES — Hollenbeck Park is an oasis in the middle of Boyle Heights with a huge body of water surrounded by trees and walkways.
A popular gathering spot, playwright Matthew Paul Olmos said the construction of the Golden State Freeway, or the I-5, back in the 1950s divided the community both physically and spiritually.
"What's outstanding to me still is when you come to this other end of the park where the freeways run through, it is literally right on top," said Olmos. "And for me, it's a visceral reminder of what they did to a community they considered blighted, what they considered poorer, they considered full of diverse neighborhoods."
Walking along, it's no wonder Olmos picked this exact location as the setting of his latest play, Underneath the Freeways of Los Angeles. Though a work of fiction, Olmos said the issues the play unravels are very real.
"Setting a play here, not only was an exciting idea in terms of exploring some of L.A.'s history, but it was also a conversation starter in terms of what the powers that be do to marginalized communities," explained Olmos.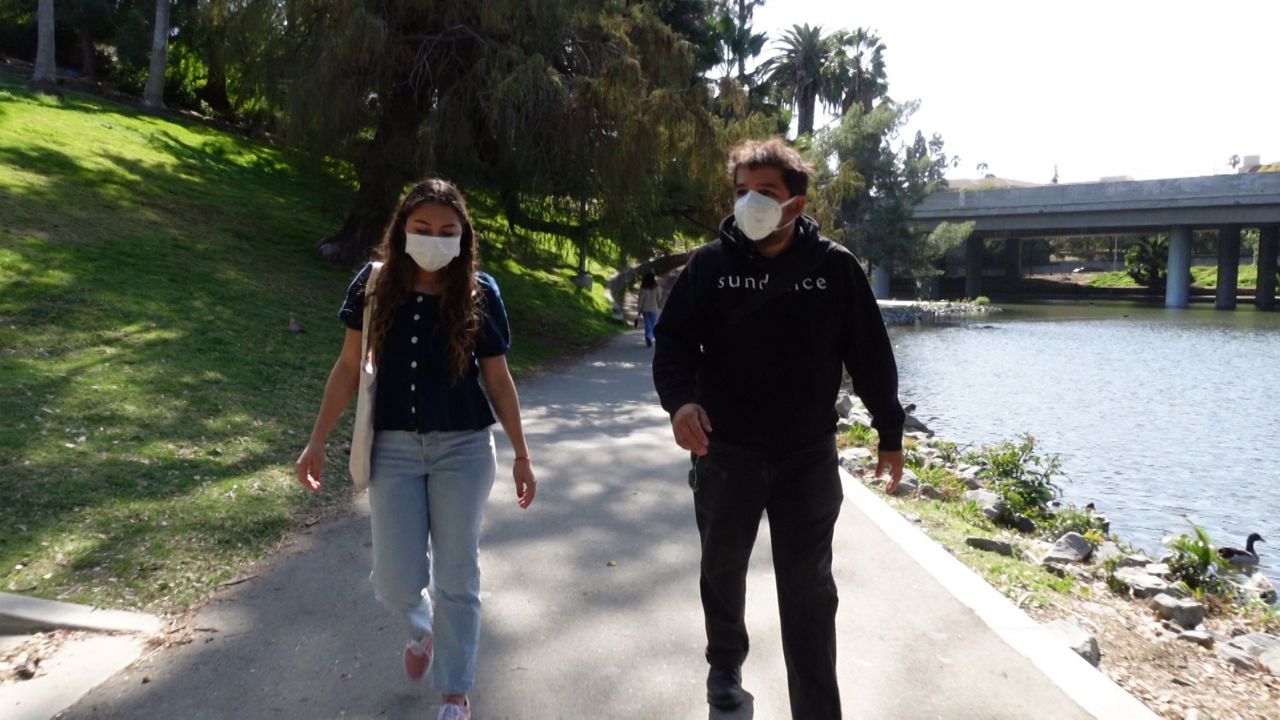 And starting conversations is how he hopes to engage his audience. A virtual interactive murder mystery set in the 60s, the audience plays a huge role in how Olmos' play is told. Taking on the role of an interrogator, audience members will be allowed to cross-examine witnesses, talk about how the crime occurred, and what the play means.
Olmos said the active engagement is all in an effort to understand the community that once lived here.
"When I think about stories like this about displacement, what I find interesting is that some people really at the time just got up and fought against it and some people just were sort of were like I guess this is what's happening, so sure I guess we'll move," said Olmos.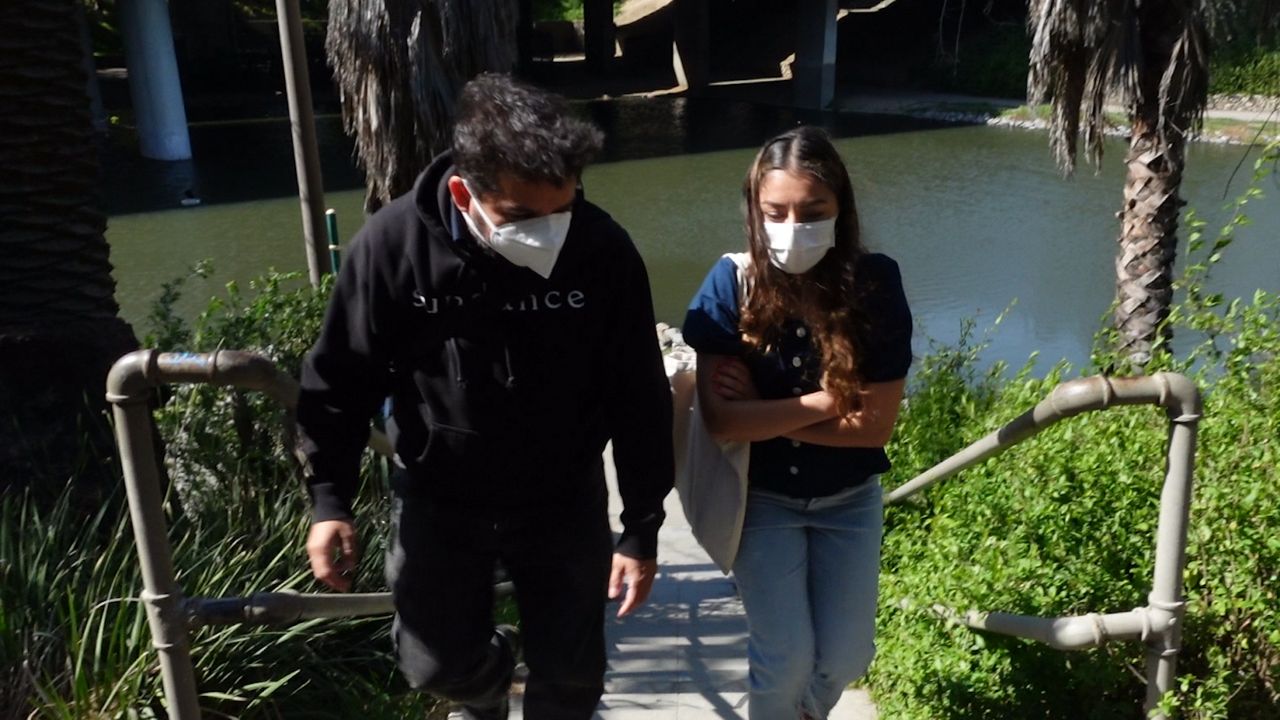 "For me, thinking back at these stories, on [the] one hand, it's sort of reminding people of what actually took place here so it's not forgotten. At the same time, I really want to think and talk about what are we going to do next time something like is about to happen? How are people going to react then? So to really learn from history repeating itself," he said.
A recent graduate from the University of California, Riverside with a degree in theater, film, and digital production, Gloria Ines has been an actor with the Echo Theater Company for two years.
Playing a role in a virtual play may be a new experience, but one she doesn't think will go away.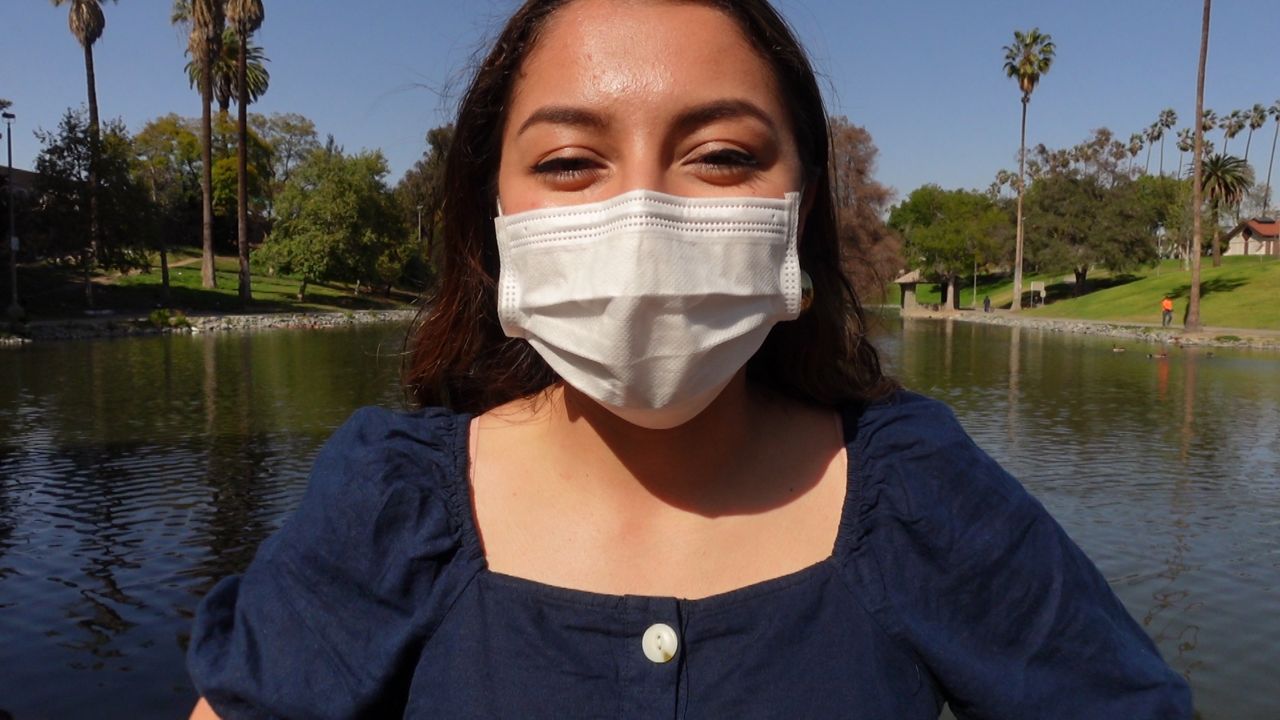 "I definitely think theater is going to evolve and keep evolving," said Ines. "This virtual platform that we're using to our benefit is going to stay. I think that we get to reach so many more people. You don't have to live by a theater to get some theatre and I think that's wonderful."
Born in Montebello and raised in South Pasadena, Olmos grew up bearing witness to the rapid changes to the immediate community.
He hopes his play will shed a renewed light on histories long forgotten.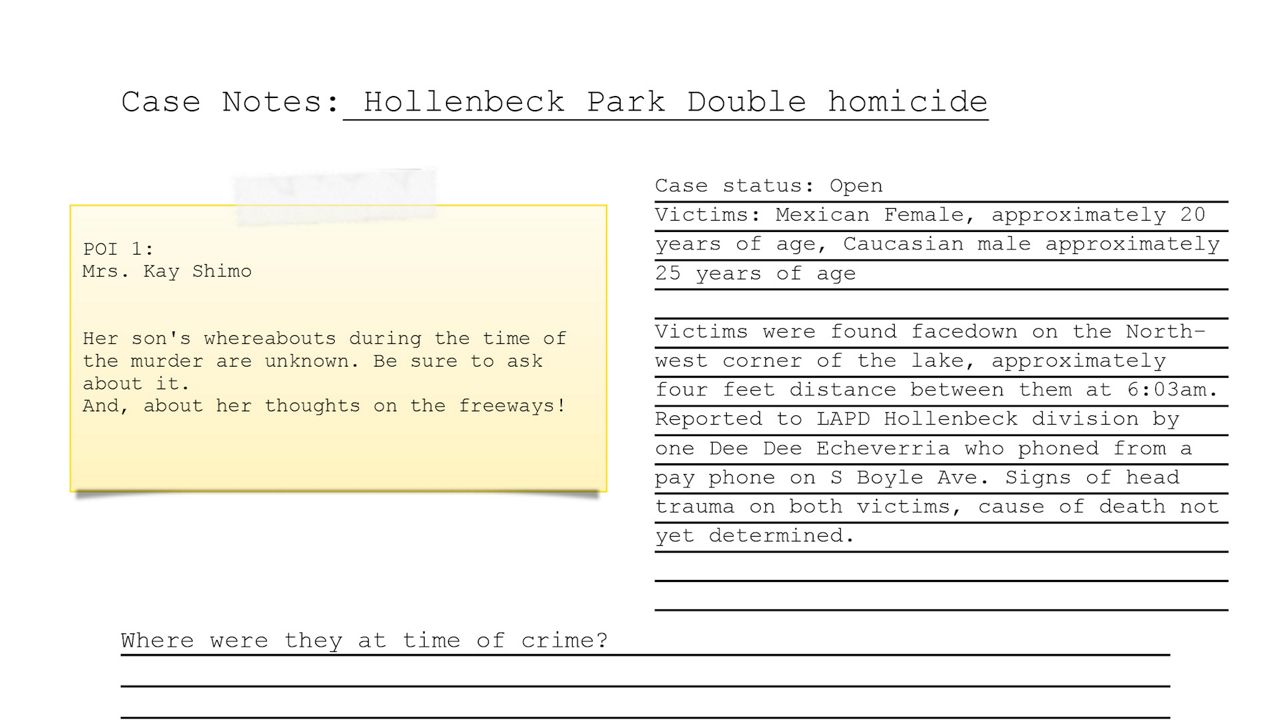 "Thinking of an audience engaging in that way, I feel they're actually going to be considering what this event of the freeways actually means in a much deeper way than if they were just watching a story I had created unfold in front of them," said Olmos.

Whodunnit? Some might say gentrification.