LOS ANGELES — History is riddled with revolutions, big and small, but the Singing Revolution, which sounds more like a TV vocal competition than a historical event, might be the most musical.
"It sounds like a fairytale, but this is actual true history," creator Tony Spinosa said.
He first learned about the event while on a cruise in the Baltic. It was 2014, and the ship had been scheduled to stop in St. Petersburg. At the time, Spinosa says there was some political unrest in that area, so they skipped that stop, docking in Estonia instead.
He went ashore to do some sightseeing, "and the tour guide started to talk about this singing revolution," he recalled. "I became fascinated with the few facts that she shared with me."
He began his research that very day and went on to interview people who had led the peaceful protests that played out from 1987 to 1991. He describes it as a true grassroots movement — one that sprouted organically, before the seeds of the internet had even been planted.
"They told me about going to book clubs and going to churches to spread the word so they could all assemble and create this amazing event called the Baltic Chain," Spinosa said.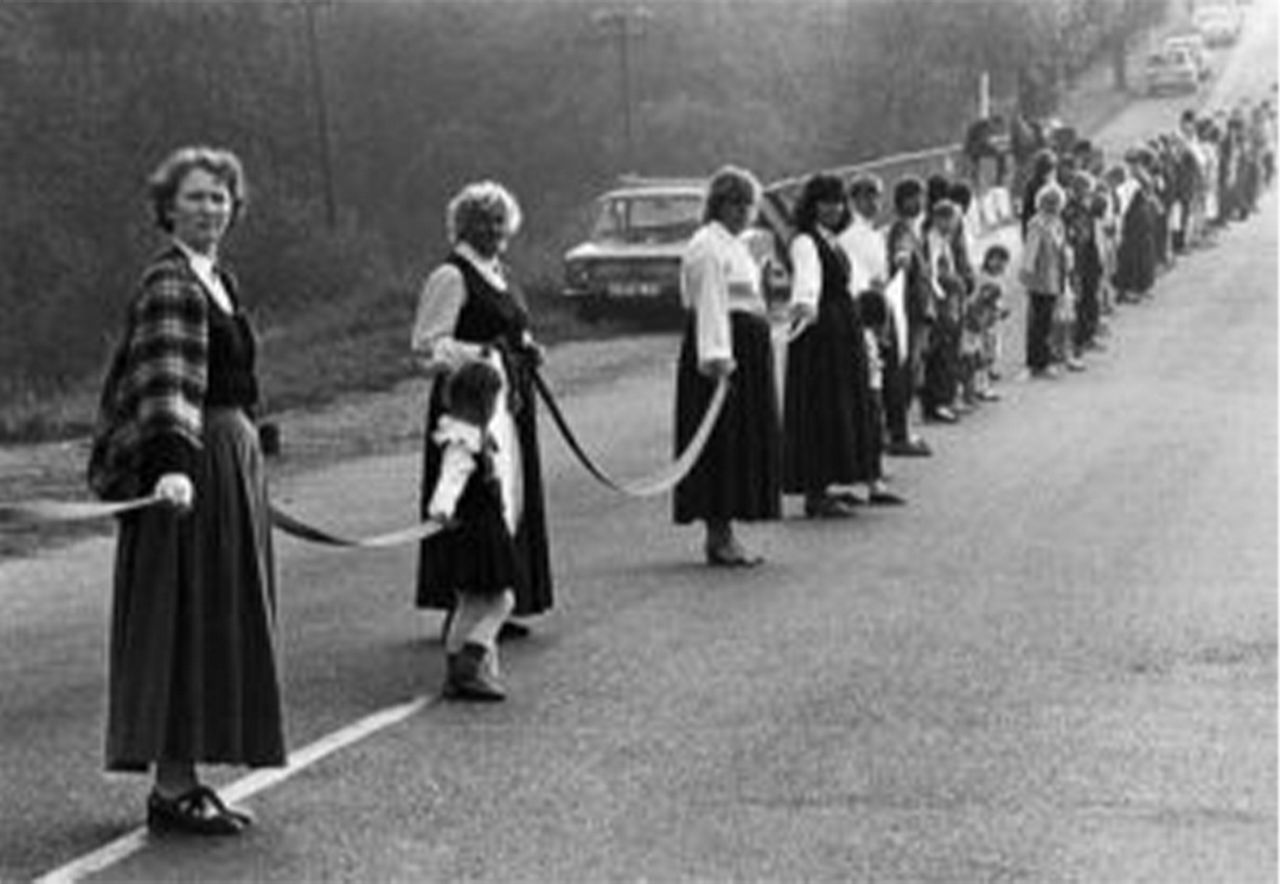 That was a mass demonstration where some 2 million people formed a human chain that stretched across Estonia, Latvia and Lithuania. They held hands and sang — using voices, not violence — to win independence from the former Soviet Union.
"And they got it without one drop of bloodshed," Spinosa stressed. "That's the most remarkable piece of the story."
James Everts, who plays one of the leads in Spinosa's "Singing Revolution: The Musical," wasn't even alive in the 1980s. In fact, he says he only knows the former Soviet Union's flag from video games. He'd never heard of the Singing Revolution, but he also doesn't think using song as protest is out of the ordinary.
"During, like, the Vietnam War, a lot of protests were led by song," he said. "I think it really is universal to let that be a modality for change."
In a way, he says, this chapter in history is tailor-made for the musical treatment.
"The beautiful thing about musical theater is we kind of have this disbelief of like, 'OK, we're breaking into song,'" he laughed. "But that's not really required in this because it really happened."
In reality, the crowds sang a mix of banned Estonian folk songs as well as some new rock anthems, some evoking the Estonian national anthem. For this staged revolution, Spinosa, who wrote the music, has a five-piece band playing the Europop-style score that he hopes will prove as infectious as ABBA tunes.
He wants his audience to leave humming and inspired by a true story from more than 30 years ago that he believes holds lessons for movements of today.
"It's about social justice," he said. "It's about peaceful resistance." And the power of collective voices raised in protest and in song.