LOS ANGELES — The vibrant colors and images, along with the sound of intense music, can evoke a visceral feeling in any viewer.
---
What You Need To Know
Auction Art House Christie's sold Beeple's NFT called "Everydays: The First 5000 Days" for $69 million


NFT stands for Non-fungible token


Most NFTs are part of the Ethereum blockchain


NFT's are paid for in cryptocurrency.
---
"The Heart of the Louvre" is a piece of NFT, or non-fungible token, art created inside the French museum by artist Neoliptus.
Marcand de Palma art curator Sylia de Palma said it is one of her favorites.
"This one is a very unique piece, and it will probably go for a good amount of money since not everybody is able to access the Louvre when it's closed," de Palma said.
She curated the private art collection at a Bel Air home that includes traditional art and NFTs. Demand for digital art has soared this year, after famed auction house Christie's sold its first NFT in March for $69 million.
"People just went crazy about it, and now everybody wants it and wants to know, and everybody is interested in knowing more," de Palma said.
NFT art can really be anything digital, but the current excitement is around using the tech to sell digital art, and people buy it with cryptocurrency. NFT's are unique files that live on a blockchain and cannot be replaced with something else.
"Only one NFT can be on the blockchain. There is only one original," de Palma said.
De Palma and her grandfather Pierre's family business have been curating art for decades. Their work in a Bel Air home spills into the garage that has become owner Alex Khadavi's NFT art gallery.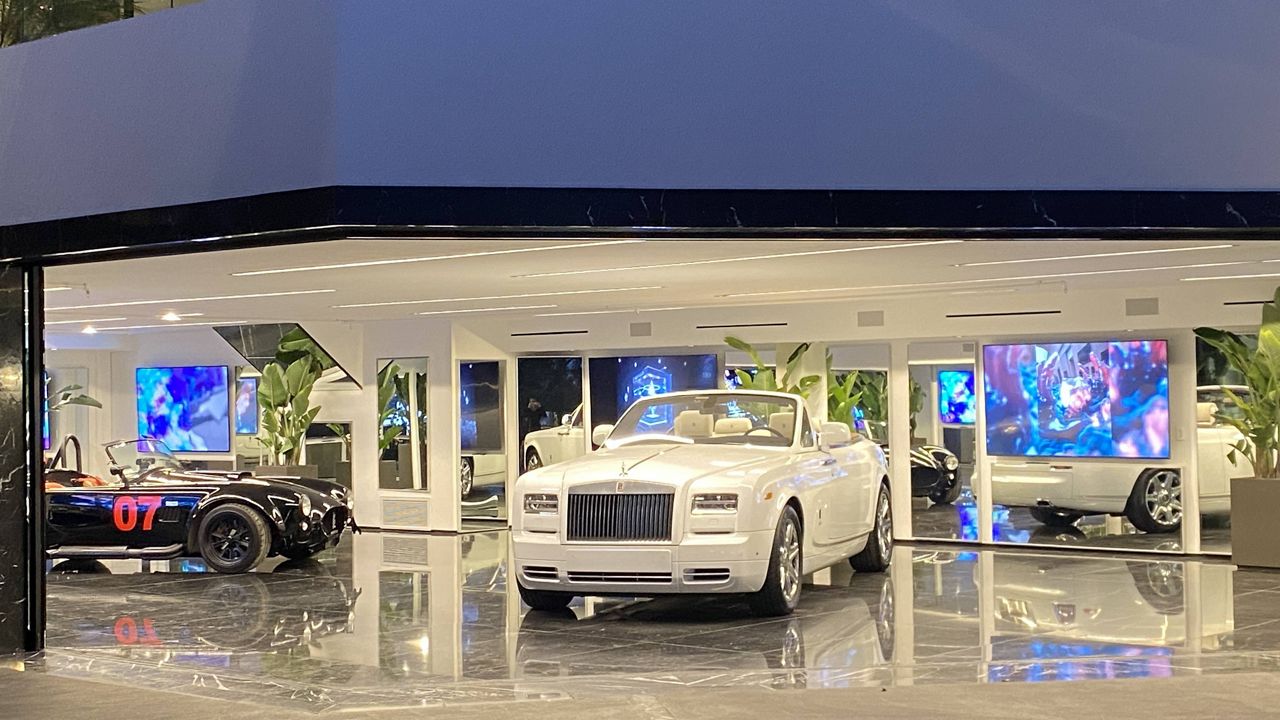 "Traditional art is static but yet beautiful, and sculpture is static but beautiful, now we have something that you can make so colorful, dynamic, it can tell a story," Khadavi said.
While NFT art is a new frontier, Khadavi said he believes it is here to stay. He thinks in the future, art could incorporate more senses, like touch, in addition to sight and sound.
Although NFT's are unique forms of art, Khadavi said there will always be a need for traditional pieces.
"You definitely have to have the traditional part because I think the traditional part is really part of the home. You don't need something that's going to jump at you every second, but you want to be able to have a mixture of both," Khadavi said.
Even though some NFT's have sold with high price tags, de Palma said digital art is open to everyone, which makes it different from traditional art. As a curator, she likes being at the forefront of creating what is next.
"Everybody is just wanting to know more and invest and know if they can possibly buy the next piece that's going to be sold for so many millions," she said.
At the head of the tech's rapid rise, de Palma is helping to shape this futuristic chapter of art history.