ALLENTON, Wis. — A Wisconsin Army National Guard member retired after 20 years of service and transitioned onto a dairy farm.
After 20 years serving in the Army National Guard, Darren Hughes, from Allenton, Wisconsin, is finally hanging up his uniform and putting on a new one.
After retiring from the National Guard back in May, Hughes is still transitioning into life full time on his family's dairy farm.
"Over 20 years you meet a lot of people and a lot of friends. My wife has been there the whole time I was in the National Guard. She has been a big help for me transitioning from the National Guard to regular civilian," Army National Guard Veteran, Darren Hughes says.
For his wife, Karen Hughes, having him home full-time on the farm is a big help.
"Having him back full time and not having that other obligation has really helped with time management, it's not all on me, we are sharing a lot of responsibilities and having that support there all the time and having the support there all the time instead of being gone sometimes it really helps support mentally, emotionally that way," Sunset Farms Herd Manager, Karen Hughes says.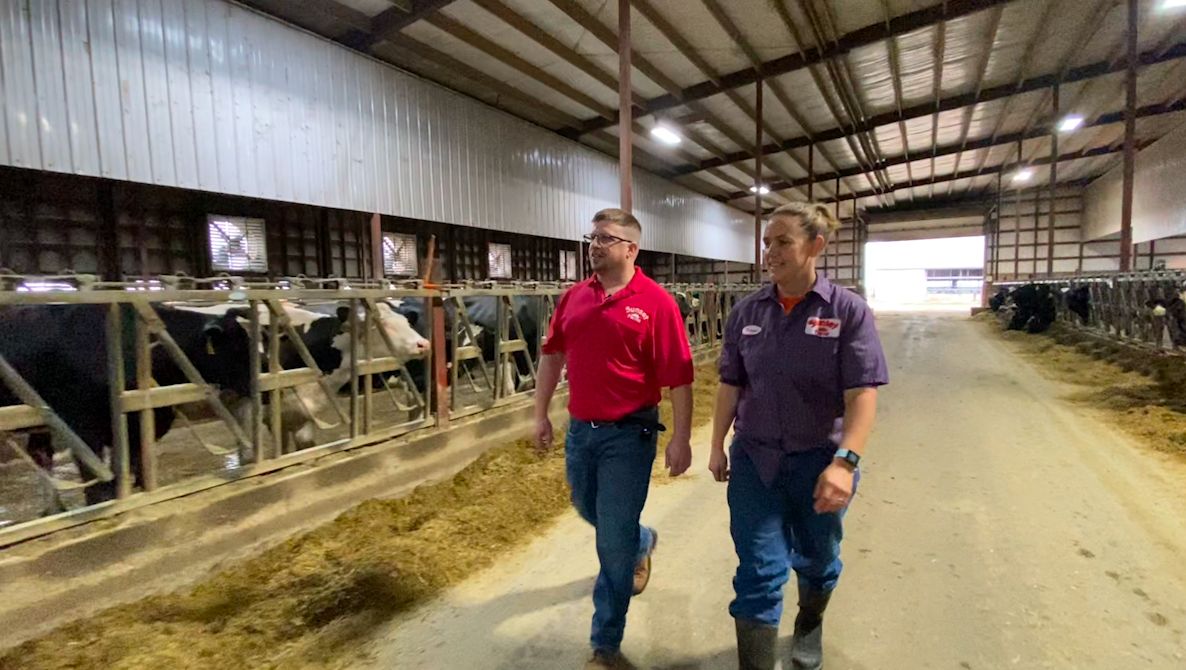 While retiring isn't always easy, Hughes says he has found a few ways to apply his Army skills to the dairy farm. Operating heavy machinery is one of them.
"The engineering portion of my National Guard experience, operating heavy equipment, the bulldozers, the big dump trucks a lot of that was a key to me being successful here on the farm," Hughes says.
The management skills he honed in the guard are now transferring over to his employees of all types on the dairy farm.
"Farming is just like the Army. You are always on call 24 hours a day, seven days a week. If you are sick, you can't call in sick," Hughes says.
He's closing an important chapter in his life but is embracing his family and the farm as he moves into greener pastures.