MILWAUKEE — A new city-wide initiative is providing culinary and hospitality education to Milwaukee youth.
Brigade MKE is a collaborative, city-wide initiative providing culinary and hospitality education to Milwaukee youth ages 14-22.
The program operates out of Prism EDC facilities at the Parklawn Assembly of God Church in Sherman Park.
Brigade MKE was launched under the Shular Institute. It is led by Certified Master Chef Daryl Shular, the first minority Certified Master Chef in America.
"Brigade is a program that we started about two years ago with the vision of coming into a beautiful city like Milwaukee and putting in a workforce program that's going to allow students at young ages to see what their future could be in the hospitality industry," Shular said.
Shular works alongside his business partner Sean Rush.
Rush is a Milwaukee native. He graduated from Riverside High School in 1993. He moved to Atlanta a few years ago, where he met Chef Shular and they came up with the concept of the Shular Institute. The institute was founded and is based out of Atlanta, Georgia.
After some time, Rush said he wanted to come back home to Milwaukee and start a program.
"I've always looked for something that I could bring back home that actually can impact the community," said Rush. "What better way than culinary arts to bridge the gap income inequality and actually give these kids and some adult skills that they can use for the rest of their lives."
The Shular Institute in Atlanta is the first African American-owned culinary institute in the United States.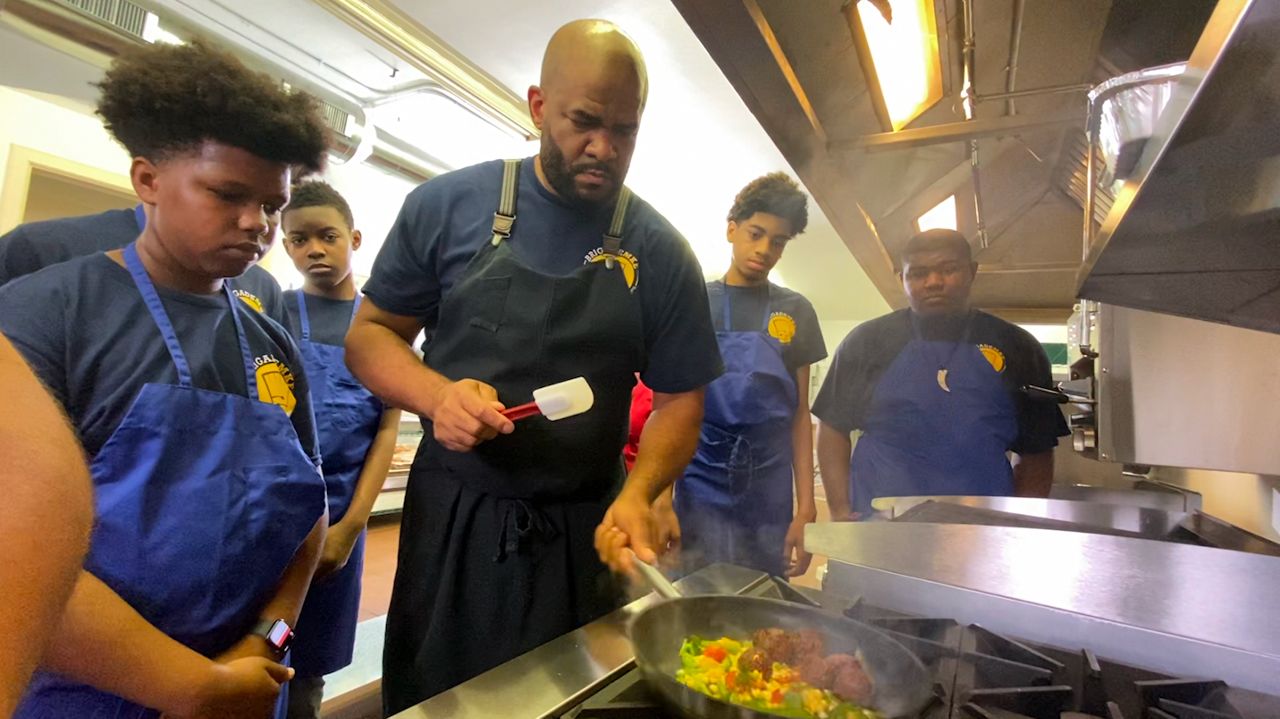 Rush said he knew the positive impact creating a program like this could have on youth in the city.
"You actually open up their minds to possibilities," said Rush. "You divert them from any other things that are happening in the streets and actually put something in their hands that they can use for the rest of their lives and they become money earners at a very young age."
Chef Shular remembers being inspired to cook at a young age. He encourages other young people to chase their dreams.
"Seeing professionals do it at a high-level was inspiring to me," Shular said. "That laid the foundation for me to not only be a young culinarian at the age of 18 entering into this industry, but taking 25+ years of industry experience and taking it to the highest level possible."
Shular said Brigade MKE will launch six-week and 10-week programs that will allow students from different age ranges and skill sets to learn culinary skills and techniques.
To learn more about the program: https://brigademke.com/.