MILWAUKEE — A City of Milwaukee report shows the city has 13 food deserts.
This means many people live more than a 10-minute walk from a place where they can get fresh foods.
At the Dominican Center in Milwaukee, you'll find one of the few hydroponics labs in the Amani neighborhood on the city's north side.
Hydroponics is growing plants in water, without soil, with the help of air, nutrients and light.
It was launched in 2019, but had to shut down for two years because of COVID-19. They picked back up at the very end of 2021 and have been able to grow many plants and produce since then.
Wesley Landry is a lab technician and helps maintain the lab. He is new to growing in this environment, but said he's learned so much in just two years.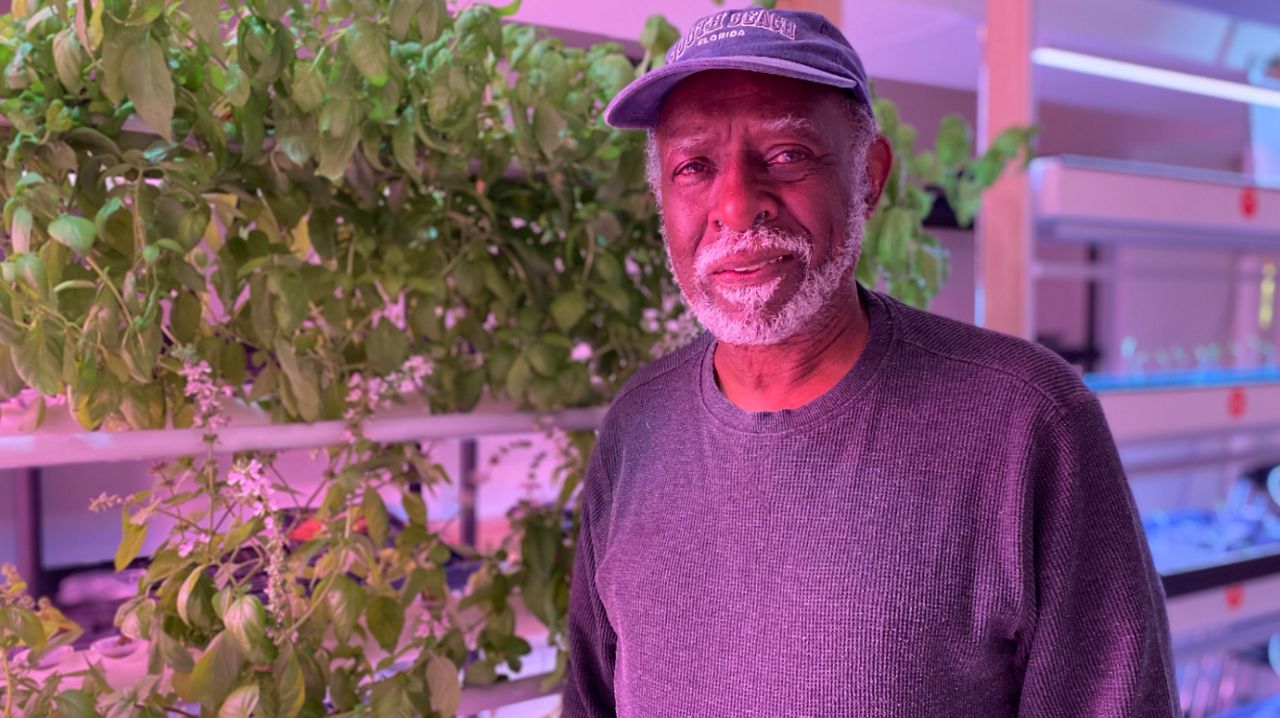 "We're planting for the neighborhood," said Landry. "We're trying to get the neighborhood to learn as well, from seed to the table."
He said the goal is to bring healthy foods to more homes in the area.
In the lab, he often works alongside Shelley Matthews, CEO of FullCircle26 Inc.
It's an agricultural technology firm that sells hydroponic systems and educational materials to get labs started to grow food indoors.
"It's been kind of a secret gem in Milwaukee here," said Matthews.
Matthews has ties to the current site of the Dominican Center. She attended elementary school there at St. Leo's as a child.
"I've come full circle back to my elementary school and they have one of the most sophisticated labs in the whole country," she said.
She donated the first unit to the lab.
"The thing is, we can grow all year round," said Matthews. "Here in Wisconsin, you can pretty much only grow in certain months."
She is happy to help bring technology like this to the 53206 area. The closest grocery store with fresh produce is more than a mile away from the neighborhood.
"It's great for the neighborhood, great for the residents and really bringing the next great phase of agriculture to Milwaukee," Matthews said.
Landry said community members are welcome to visit the lab to learn how they can start to grow their own produce at home.
To learn more about the hydroponics lab, click here.
April 19 Editor's Note: Shelley Matthews has been updated to reflect the correct spelling.