GREEN BAY, Wis. — In just a few weeks Ryan Krumrei has seen the vision of a new Esports Lounge come to fruition.
---
What You Need To Know
The University of Wisconsin - Green Bay opened an Esports Lounge earlier this month


It features 18 gaming computers and a pair of Nintendo Switch systems


Use is free for UWGB students​
---
"I've seen it serve very well as kind of an ice breaker," Krumrei said. "A lot of people will come in say, 'I really want to play Warzone.' Somebody right next to them will sit down and be like, 'I I play Warzone, too.' Right there they've become friends, they meet each other. It's a spot where people can feel comfortable about sharing a particular passion of theirs they wouldn't otherwise do."
Krumrei is one of the student managers of lounge that opened two weeks ago in the University of Wisconsin - Green Bay student union.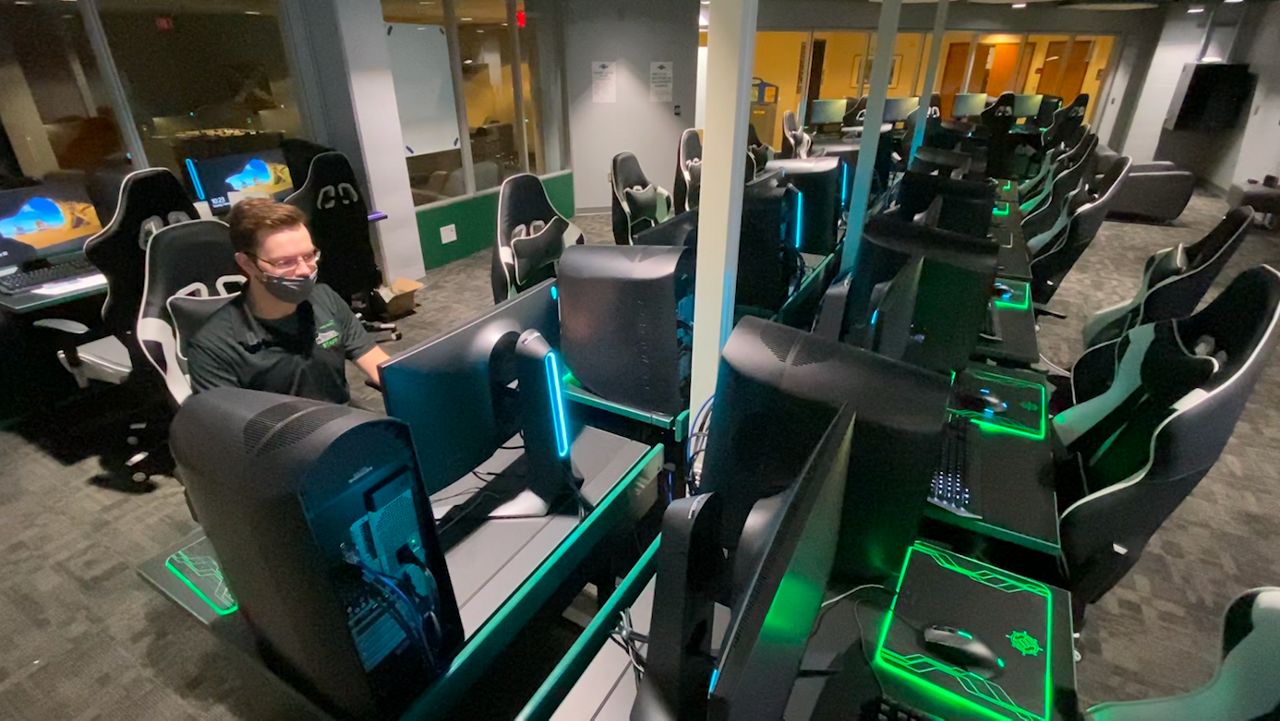 The space includes 18 gaming computers and a pair of Nintendo Switch systems. It reflects the growth of gaming — both competitive and casual — in the past decade.
"Esports are going … nowhere but upward," Krumrei said. "It's something that's been growing for a while, since 2010 and finally a lot of the school systems are catching on to it."
Opening the lounge is the first of a multi-phase plan that includes forming gaming teams and eventually building in additional educational opportunities based around the lounge.
Matt Suwalski, who heads up the student union, said the change is about providing students a new on-campus opportunity.
"This is meant to be an engaging, fun, space that they can go ahead and participate in some of that gaming and to take it in kind of the new, next step in the evolution of the student union," he said.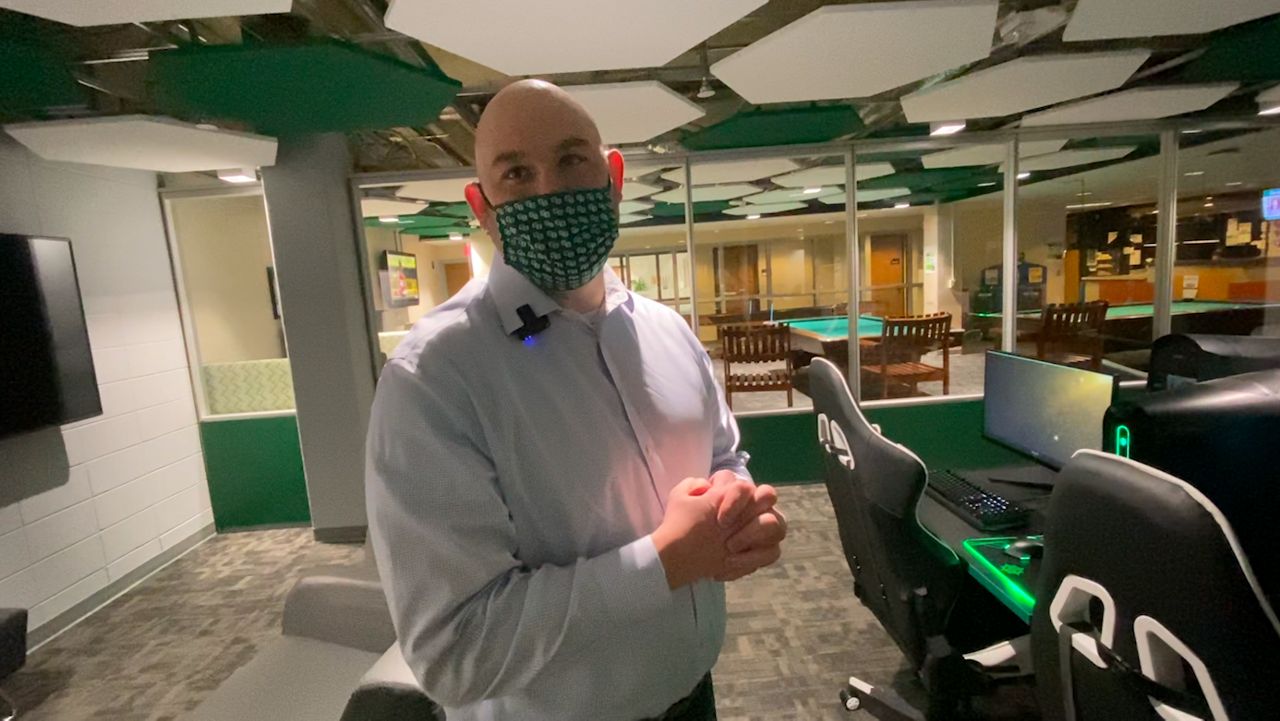 So, what had to move to make room for the new lounge? Hold on to your hats old timers.
"You know, the foosball table is still here. It's outside, we moved it out," he said with a laugh. "We still have that, but it's just not as utilized as it was before. We've seen that this space is more heavily utilized."
That includes by students like Noah Bennett, a freshman.
"Seeing all these games here and meeting people that have similar interests, it got me out to do more," Bennett said. "Prior to this I wasn't really doing much, but this made me get out and meet some new people."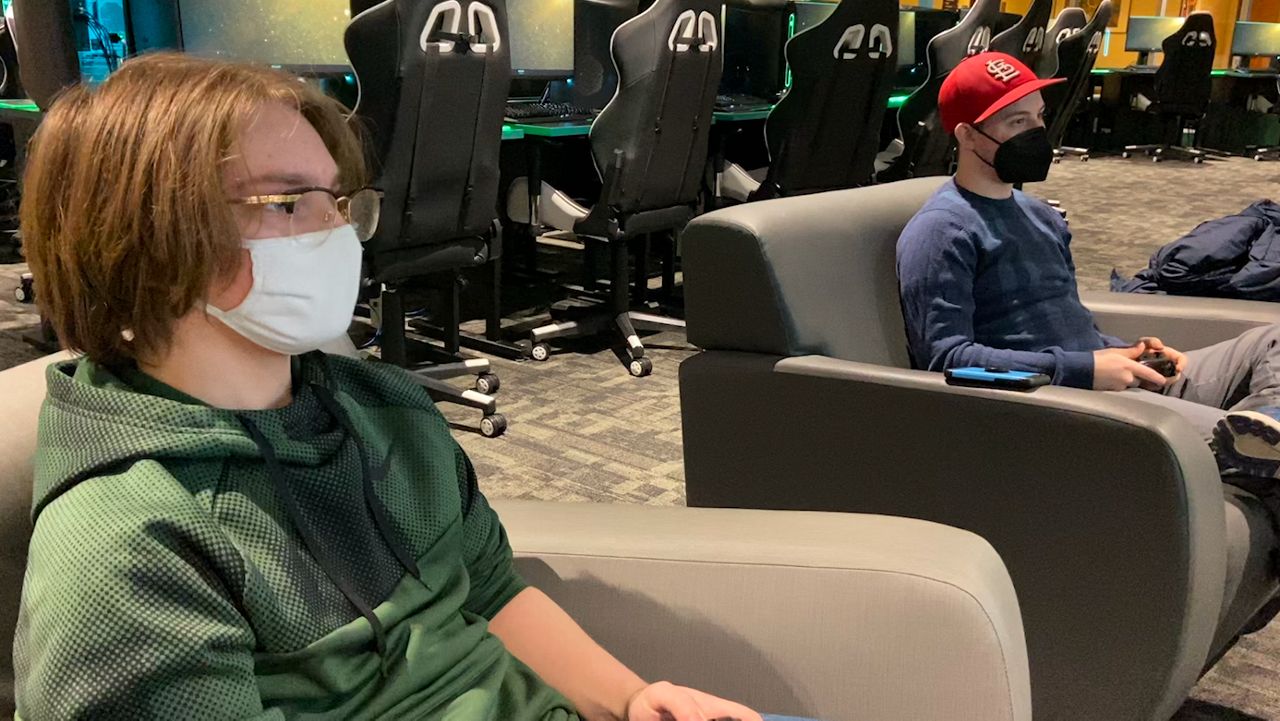 The use of the lounge is free for UWGB students.
Krumrei graduates this spring with a degree in business administration.
He said helping run the lounge has given him valuable hands-on experience. He plans to pursue a career in the Esports realm.
"I've had to do things like marketing, tons of communication, lots of emails, interviews, as well as looking into logistics and planning events," he said. "There's so much that goes into this."