GRAND CHUTE, Wis. — With a spatula in hand, Abby Gehring is working away on making the glaze for chocolate roulade.
---
What You Need To Know
Ione's is a restaurant run by students at Fox Valley Technical College


Students handle both kitchen and dining room operations


They're learning first-hand some of the challenges faced by the restaurant industry.
---
She's in the kitchen at Ione's, a restaurant on the campus of Fox Valley Technical College near Appleton.
"I'm just melting down the chocolate and butter right now to make a glaze, then we're going to add a little bit of corn syrup," Gehring said. "Always good."
Ione's is a classroom in itself, teaching Culinary Arts students the ins and outs of restaurant operations.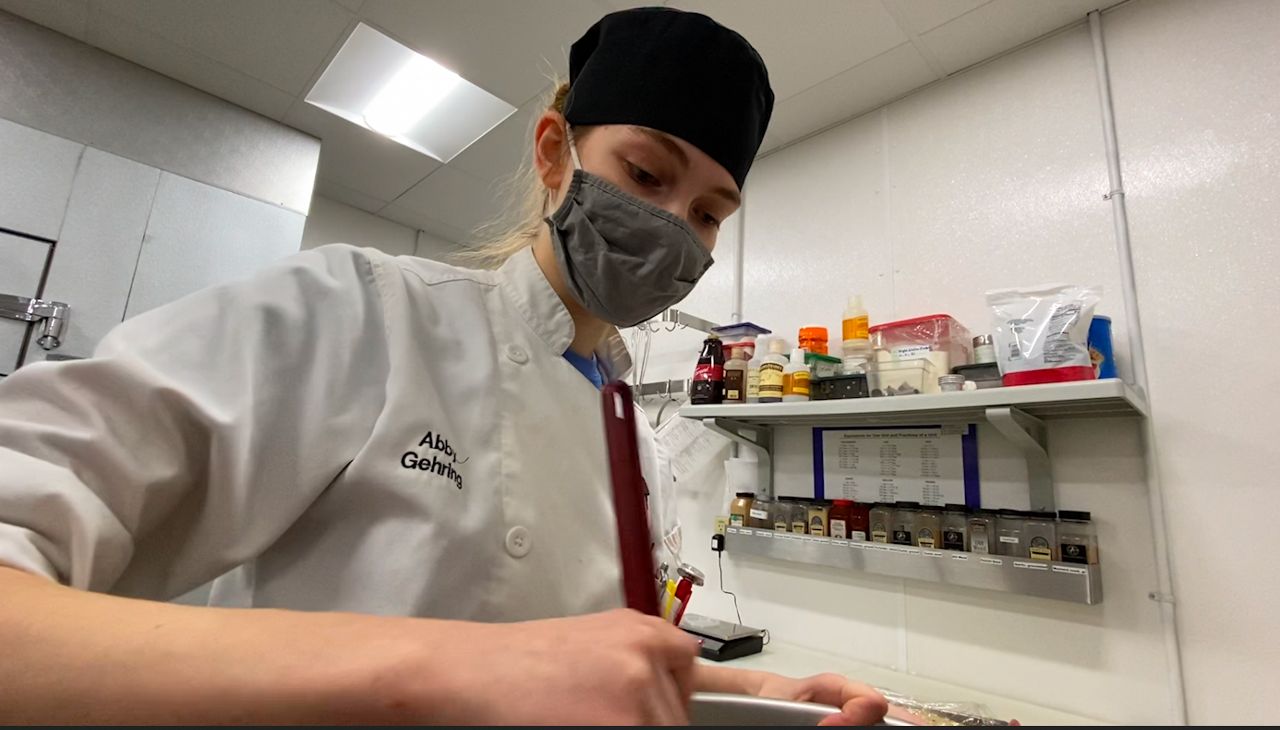 "Usually in class you have a pretty good amount of time. If you make a mistake people will help you. This teaches you to have a plan and how to execute it, which is really good," Gehring said. "It's good to have all the knowledge but if you don't have any practical, you're in trouble, right?"
Ione's recently reopened to dine-in traffic after offering carry out service through the pandemic.
Chef Instructor Richard Williams said students are facing the same realities as other restaurants.
"The last two semesters, all the businesses in the restaurant industry were going to to-go. You couldn't get to-go boxes so we had to share that with them," he said. "A lot of our students are working in the industry, so they see it here at school, and then they're also living it with their jobs."
David Lawrence is one of those students who see the realities at both school and work. The operation and the challenges are part of the education and preparing for life after graduation.
"By getting all these experiences on a daily basis we learn what we need to work on and that's what we get to work on all semester to get to the level where we need to be to do what we need to do," he said.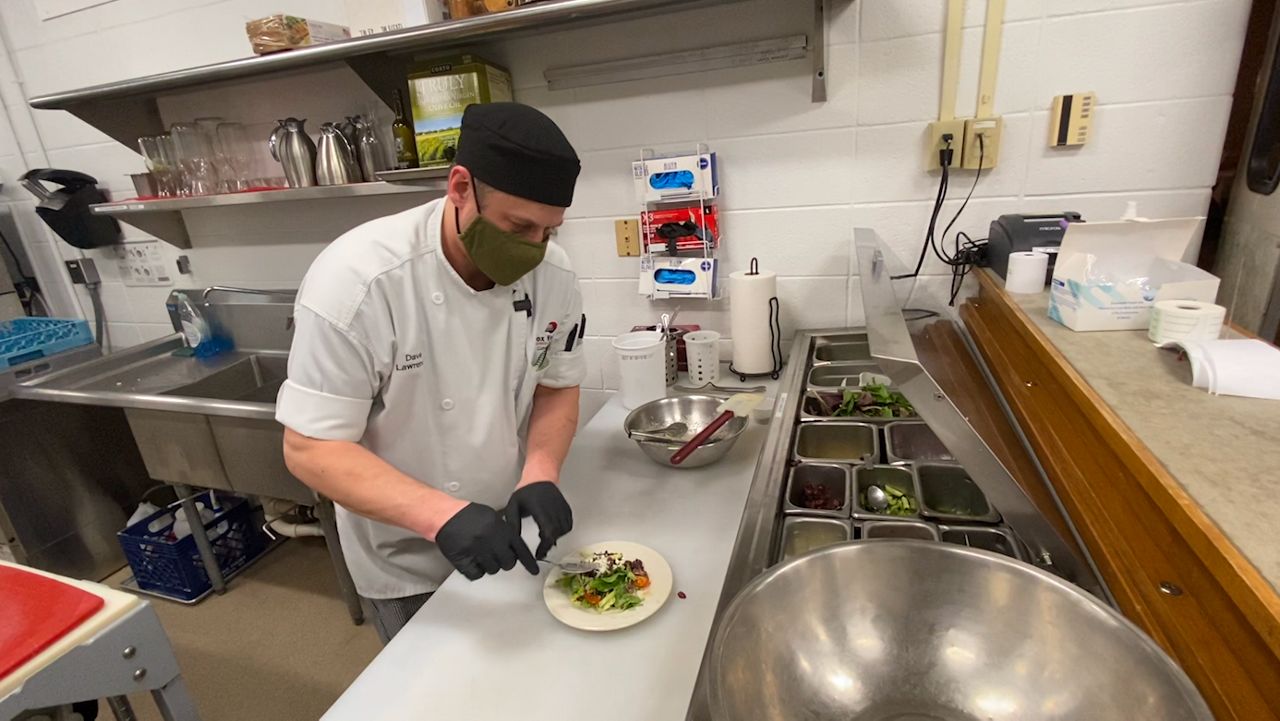 From short staffing situations, to occasional supply issues food and supplies, students and instructors say Ione's is navigating many of the same challenges of other restaurants.
"It helps you to deal with the punches," Gehring said. "You learn how to navigate and understand costing, ordering, running a restaurant and shifts."