FOND DU LAC, Wis. — A group of 20 military veterans came together to try their hand at sturgeon spearing during opening weekend. It was a time for them to bond, heal and share stories.
Sturgeon spearing can be cold and lonely at times on Lake Winnebago, but this group, organized by House in the Woods made socializing a top priority.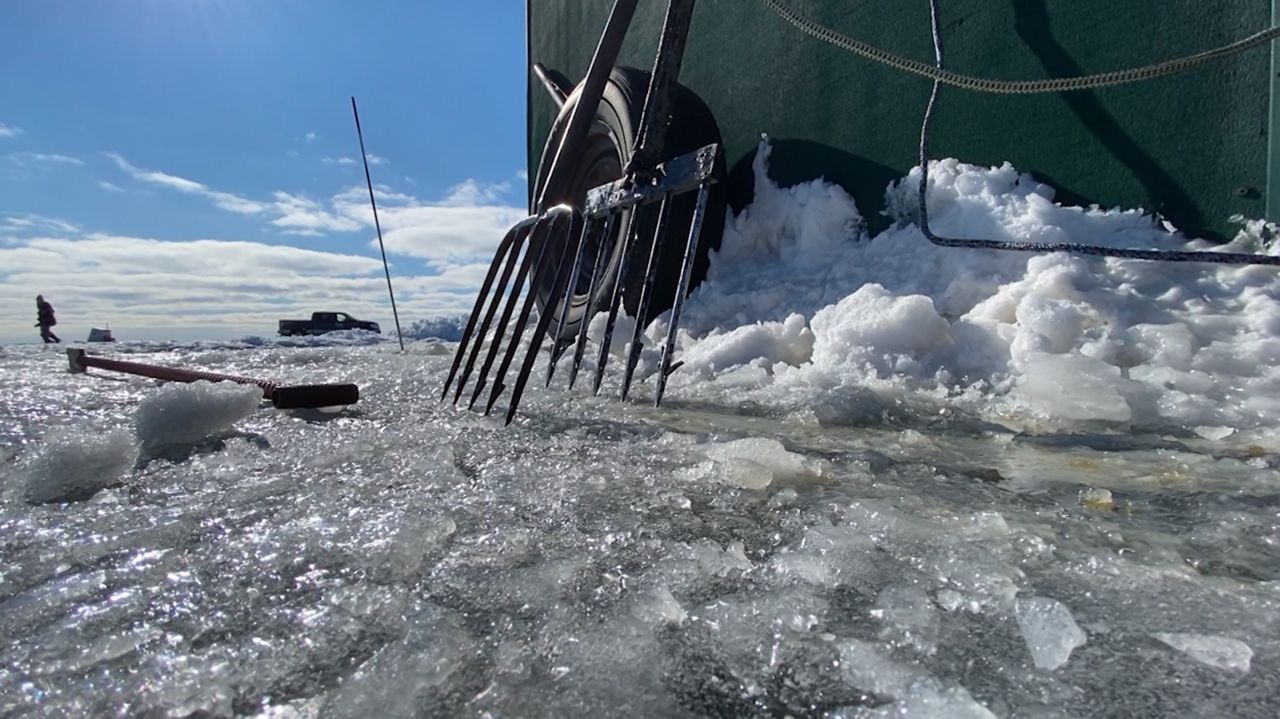 "They loosen up, and they start sharing more of their stories," said Paul House, executive director of House in the Woods. "When you see that, and you see the healing process; it's very inspirational for me, and all our volunteers."
The idea, to get vets outdoors to share their stories, was inspired by tragedy. Paul House's son was killed while serving his country.
"My son, Sergeant Joel A. House was killed while serving in Taji, Iraq June 23, 2007. He was killed on his mother's birthday," said Paul House.
Joel House was an avid outdoorsman so his parents started the nonprofit to help veterans and their families deal with the mental stresses of military service.
"I thought what better way to keep his memory alive than to share with his brothers and sisters in arms what he loved to do in the outdoors," said Paul House. "It is very healing. I have a lot of good memories with him and also now with these men and women."
Many veterans find it easier to open up while in the company of other veterans.
"Some people like to share their stories. We always naturally give each other a hard time. The camaraderie is probably the biggest thing. We all share in one form, an experience of being deployed and being a veteran," said Jacob Stiebs, U.S. Army veteran.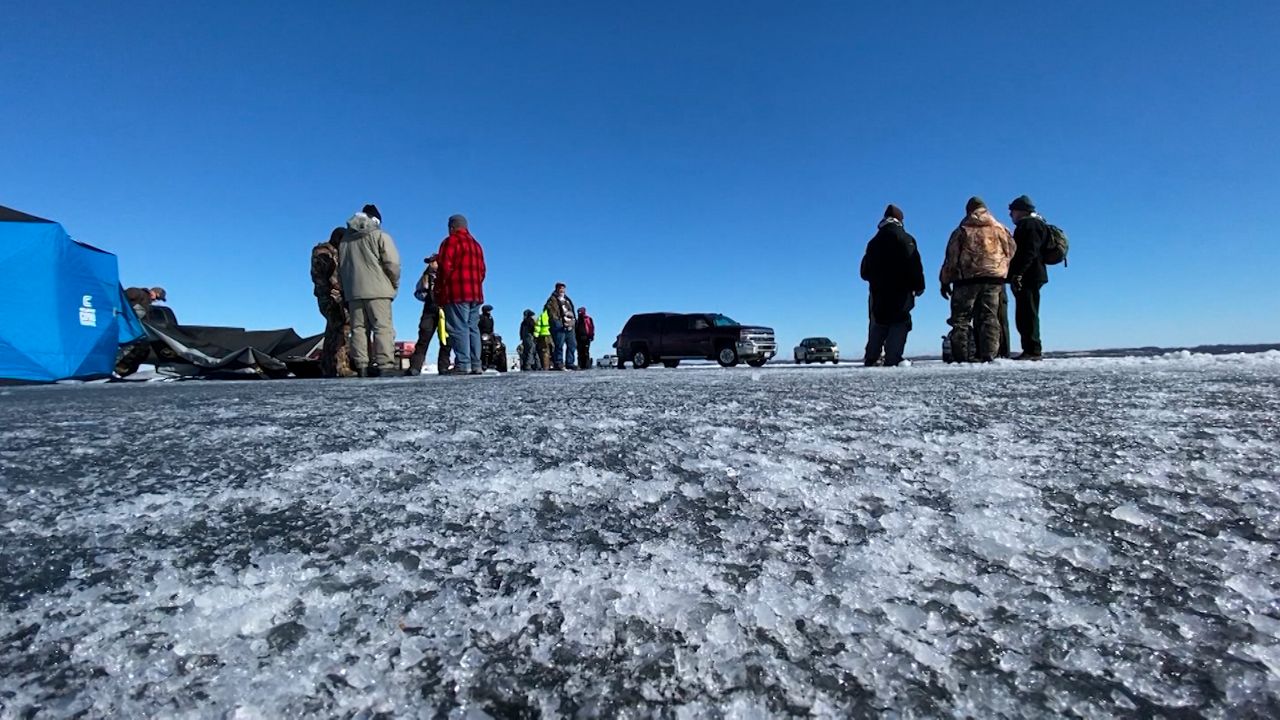 Branch, generation, or occupation doesn't matter to this group.
"It could be a Vietnam vet or one that served in Iraq or Afghanistan, it doesn't matter. They all have that same support of each other," said Paul House.
The vets were treated with meals, lodging and whatever they needed to get out and sturgeon spear. Stiebs appreciated the outpouring of community support and says he'll be back next year as a volunteer.
"Between all the donations, all their time, the shacks, everything, the spears, it's awesome to see the backing of the community for this organization and the veteran community as well," said Stiebs.
House in the Woods brought them together, but it wasn't just about sturgeon spearing.
"You'll ask most of the guys, and they won't care. If they spear one great. If they don't, it's not the end of the world," said Paul House.
It was a weekend of appreciation for veterans on Lake Winnebago.