LAKE GENEVA, Wis. — When you step inside the Ice Castles at Lake Geneva for the first time, you might be awestruck by the majestic, towering ice formations.
"It's amazing, I can't believe that they made this happen in the Midwest," said Vince Deligio of Chicago. "Just amazement. I've come with my kids, and they're as equally as amazed as I am to see the amount of work that goes into this, and the glacial structure just takes you aback."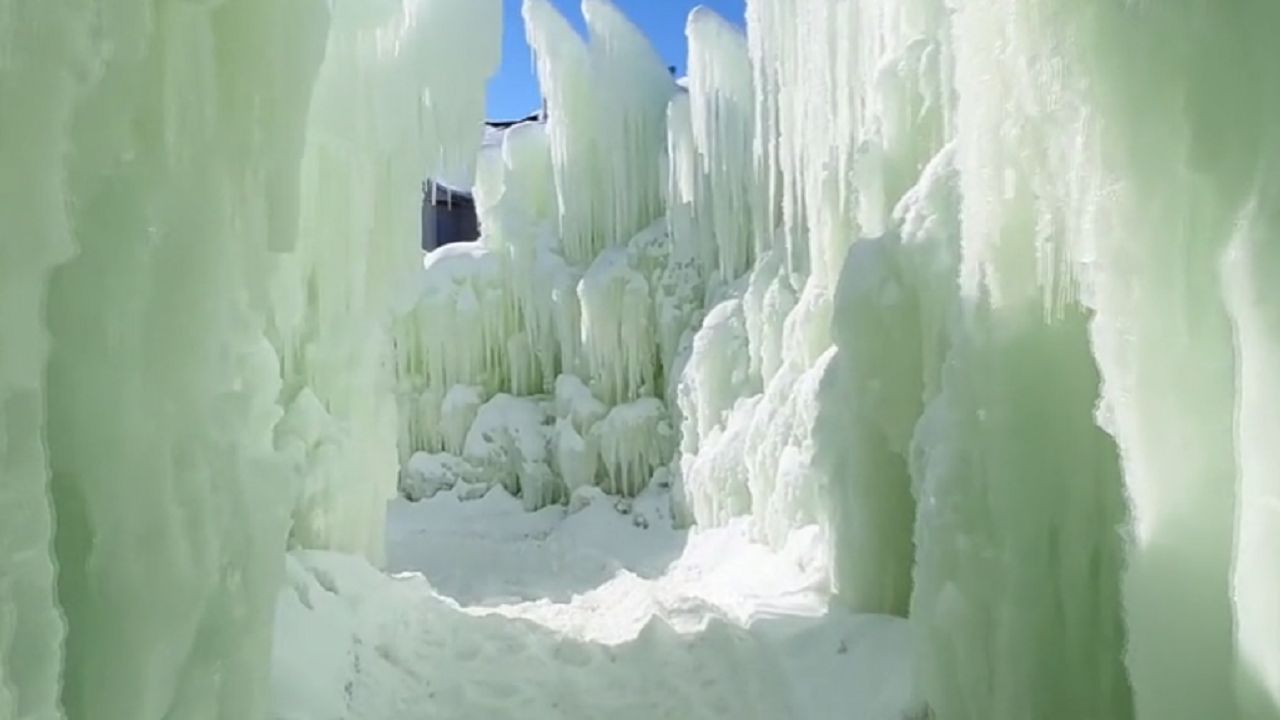 Deligio made the drive from Chicago with his family for some winter time fun for the weekend.
They weren't alone, as hundreds of families made their way through the cold weather attraction for the first weekend of the season.
Wally Bullard, the Ice Castles event manager, said a lot of work goes into making the castles.
"It's about 4,000 man hours to get the castle up. Anywhere from two to four months of set up and getting it ready to go," said Bullard. "It's about 25 million pounds, it's about three millions gallons of water."
Millions of gallons of water make the castles, the caves, and of course, the ever popular slides inside.
That hard work is appreciated by families, like Deligio's, who are always looking for something to do to keep the kids entertained.
"Especially during these times when we've been closed inside for so long, we just want to get out and experience life again," Deligio said.
Bullard was excited to see so many people out for opening weekend, and hopes the interest continues while the cold weather sets in for the long haul over the next few weeks.
"We're just excited to show off all this hard work to everybody, and we hope everyone who wants to gets a chance to come out," Bullard said.
The Ice Castles are expected to be open through February, cold weather permitting.