MILWAUKEE— The Milwaukee Academy of Science recently celebrated the end of construction on its third floor expansion, creating additional space for the growing student body.
MAS is a STEAM focused school, which means they specialize in science, technology, engineering, arts and math. CEO Anthony McHerny said over the years, the school has experienced steady growth, which led to a waitlist.
He said they needed to create a solution to get kids off the waiting list and into the building.
"The elementary had grown so significantly that we would not have room for 25% of those students in our middle school and high school," said McHenry.
The expansion includes four high school classrooms, four middle school classrooms, eight staff offices and three multi-purpose STEAM labs outfitted with state of the art equipment provided by Milwaukee Tool. The additional classrooms will allow students to complete their 12-year education at MAS, as well as accommodate up to 250 additional students by 2024 for a student body of up to 1,500 scholars.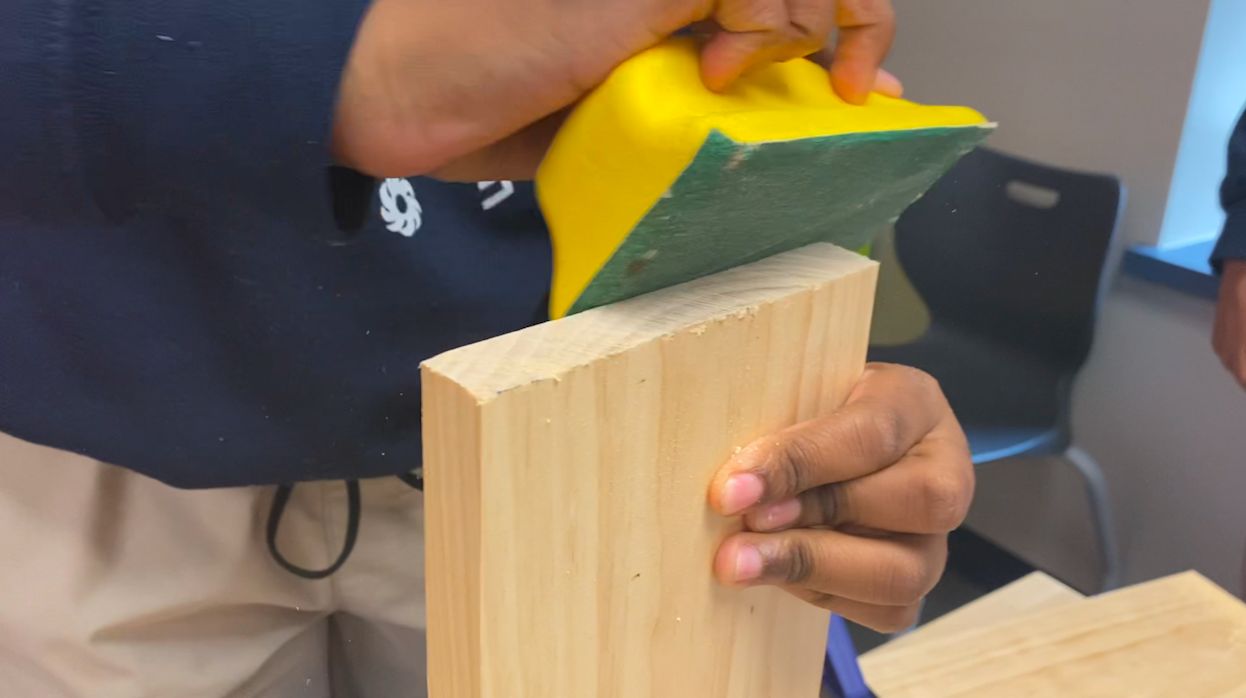 Eighth grader Sariah Mamon said she's excited to be learning new things like woodworking and there's no other place she'd rather be.
"It makes me happy to be here," said Mamon. "It's like a big family."
Her fellow classmate Aaron Hanke is also taking a liking to the trades he's learning at MAS.
"I'm actually interested in welding," said Hanke. "I might actually get into woodworking because my father is a carpenter."
Hanke said he plans to follow in his father's footsteps once he finishes college.
McHenry said he's hopeful this new expansion will really help students prepare for the future.
"What I'm looking forward to and what our staff and scholars are looking forward to is more opportunities to be more knowledgable about the jobs of tomorrow and to be able to prepare our scholars for the jobs of tomorrow," said McHenry.
MAS was founded in 2000 by the former president of the Medical College of Wisconsin, who was concerned at the time that fewer than 1% of the medical college's students were minorities from Milwaukee. The school now serves a 96% economically disadvantaged population.