ONEIDA, Wis.— Gov. Tony Evers visited all three sites of the Hub and Spoke pilot program, which aims to improve access to behavioral and mental health services.
On Tuesday, Evers, along with the Wisconsin Department of Health Services secretary designee, Karen Timberlake, met with leaders at the Oneida Nation Community Health Center. They are one of three collaborators on the project.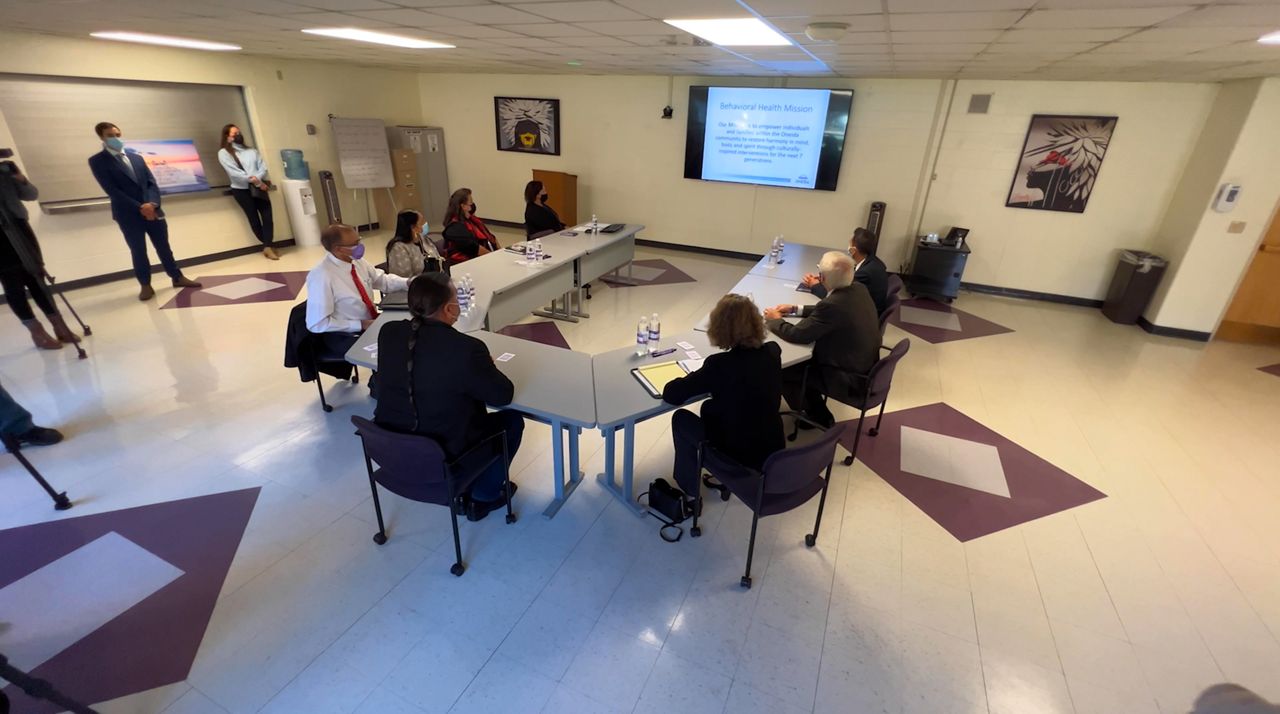 The pilot program is what's referred to as a "hub and spoke" model. Providers said it allows one clinic or organization to serve as a hub for services, and create partnerships with other organizations in the community to ultimately offer better access to quality services in the region.
Evers said the pilot program started a the perfect time since the pandemic has influenced behavioral and mental health for many Wisconsinites.
"It has obviously increased the types of behavior that we're trying to take care of here, so the timing is perfect," he said.
The pilot program is expected to last at least two-and-a-half years.​