MADISON, Wis. — A beloved Madison tradition returned to the Capitol Square.
This is the 63rd year for Art Fair on the Square. The festival was canceled in 2020, like so many other art festivals. This time around, it's taking place about two months later than normal.
Adam Crowell, from South Carolina, makes beautiful wood instruments. Walking up and down the street, you can start to hear his music from about 50 feet away.
"This instrument here is called a tongue drum, like tongue in your mouth," he said. "Each tongue is a note. The key and scale on this one is D major."
A lot of love and time went into each piece.
"One round [drum] is about nine hours," he said. That doesn't include all the elapsed time of having to do one task, then waiting for 24 hours to do the next.
It's been a rough year and a half for Crowell with basically no art festival circuit.
"It was non-existent. There was no 2020," he said. "I was a full-time stay-at-home dad, which was nice, because I usually spend most of my time out on the road or in my shop building things. It was nice to get a little break to find a silver lining in a very bad situation."
But there's nothing like being able to chat with customers face-to-face.
"We're glad to see some faces and let people experience our art," he said.
There's such a wide variety of offerings at the Capitol Square, just like every year at Art Fair. There's anything from paintings, to pottery, to stained glass and sculptures.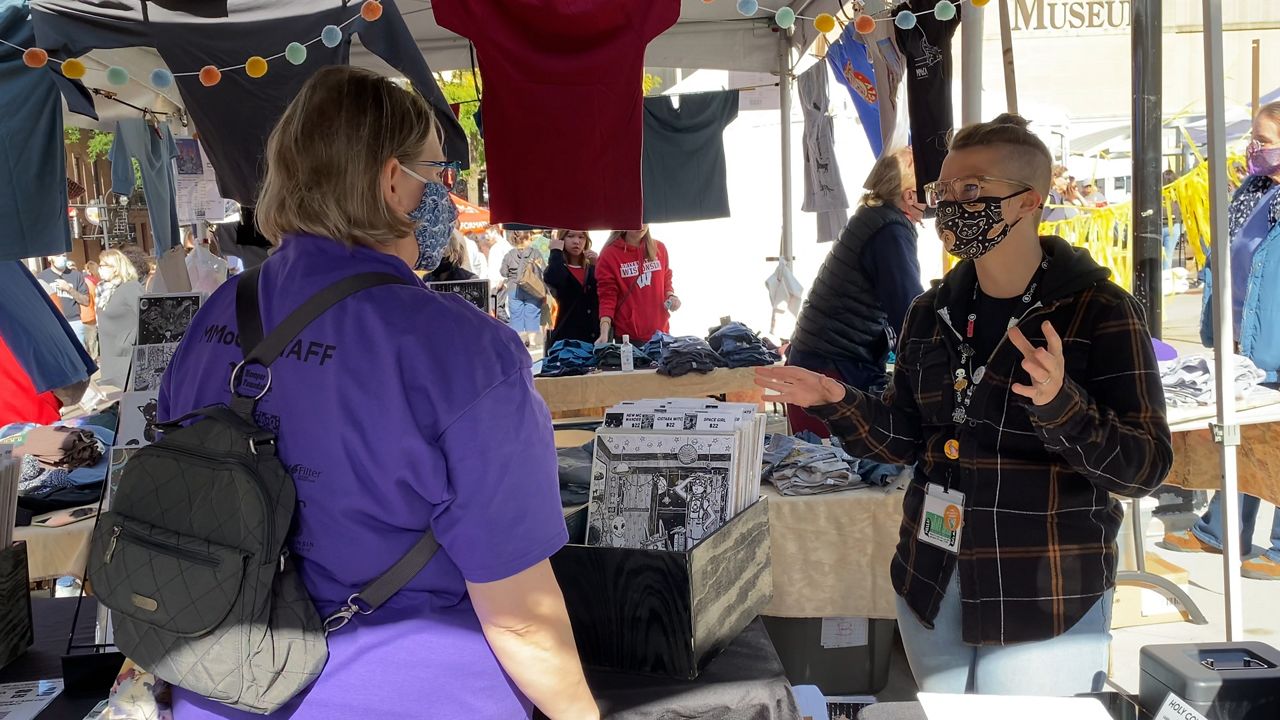 TL Luke is a Madison-based artist. She had to shift her entire strategy in 2020.
"I basically switched my whole business to doing purely commissions and online sales. So it was it was a weird, weird kind of thing," she said.
She had a big smile on her face under her mask anytime she talked to a customer.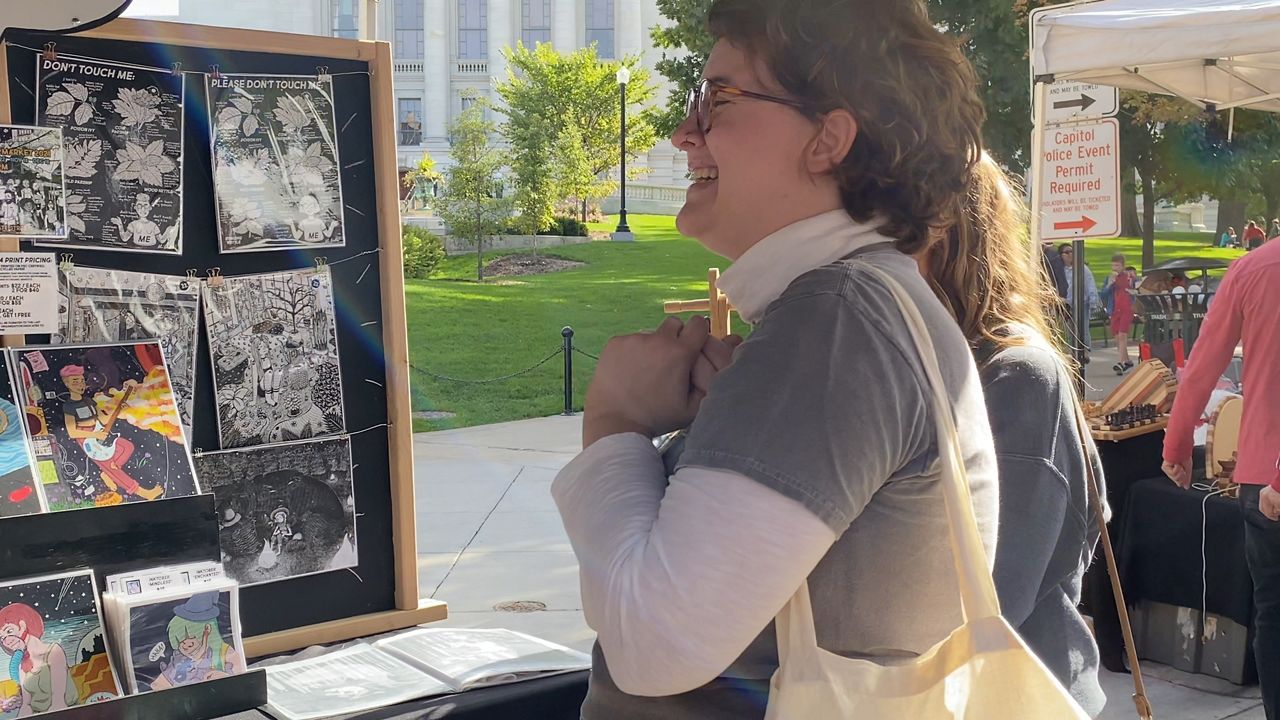 "So much validation comes from that [in-person interaction]. There was so much that I was doing that I was like, I don't even know if people are liking this without seeing that 'oh, I'm so happy to see this art' [reaction]," she said. "It is so good to have that again."
After a tough year for artists, just being able to share their work and connect with others feels like coming home.
Art Fair on the Square runs through Sunday, Sept. 26. For more information, click here.