ASHWAUBENON, Wis. — It can be heard to find fresh foods in some parts of Wisconsin.
That's something Fork Farms and Alex Tyink are working to end.
"Our belief is that when people get involved in the farming process, when they grow the food themselves, they're more likely to eat it," he said. "When people start eating fresher food they start to feel better. They start to just be happier in general."
Fork Farms is providing indoor vertical farming systems to 10 organizations ranging from the Boys And Girls Club of Oshkosh to the New London Food Bank. It's using a grant tied to the U.S. Venture Open, a charitable golf event in and around Appleton.
"The biggest thing that keeps me waking up and doing the work everyday is when we get those calls and we get the onsite visits with folks where it's working, where people are saying they are feeling better and they are eating better," said Tyink, who is president of Fork Farms.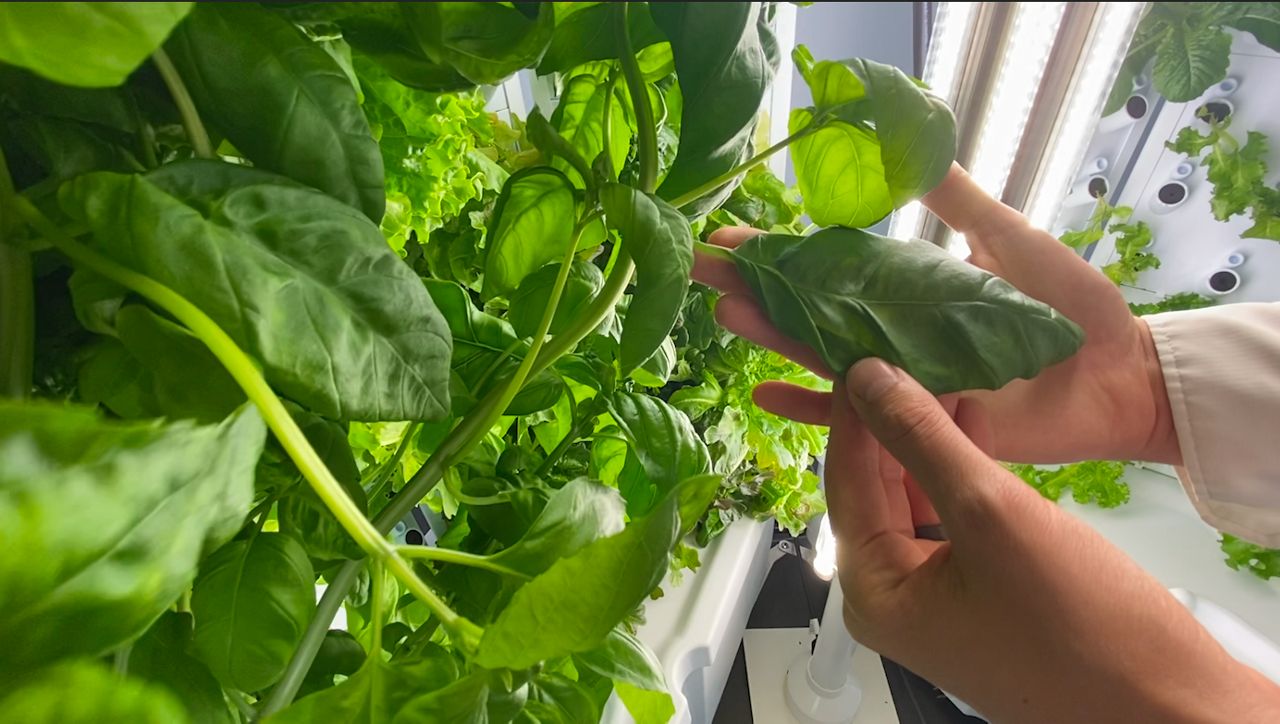 Greg Vandenberg of U.S. Venture said the goal of the event — and associated community partnerships — is ending poverty in the region, and even statewide.
"We're serious about ending poverty," he said. "We really believe we can invest in some key areas — like education, social connectedness, physical and mental health."
The 2020 event shifted from golf to an all-day media-thon and online auction. It raised more than $4 million that saw $8.36 million directed back to community organizations.
"So many of the non profits, their services went up during the pandemic, there was more need. But without being able to do in-person fundraising events and things like that, the revenue for non-profits went down," Vandenberg said. "They were really hit from both sides and it was really important of the Basic Needs Partnership and U.S. Venture open to step up to fill that need."
Tyink said Fork Farms has surpassed his initial vision.
"I think in the beginning it was I want to throw 30 of these in a small warehouse and be the lettuce king of Appleton," he said. "Now I think we're in a really unique position. We've learned a lot of the over the years I think our organization could help be a key player in helping decentralize the food supply."
The open takes place Wednesday at courses around northeast Wisconsin.