MILWAUKEE — As the Bucks continue their playoff run, one Milwaukee couple is cheering on the team, all while celebrating their love.
Anna Harkensee & Jon Hansen joined the Jewelers Mutual "Shoot Your Shot Sweepstakes" in hopes to be the lucky winners of an engagement photoshoot at Fiserv Forum.
To their surprise, they were selected.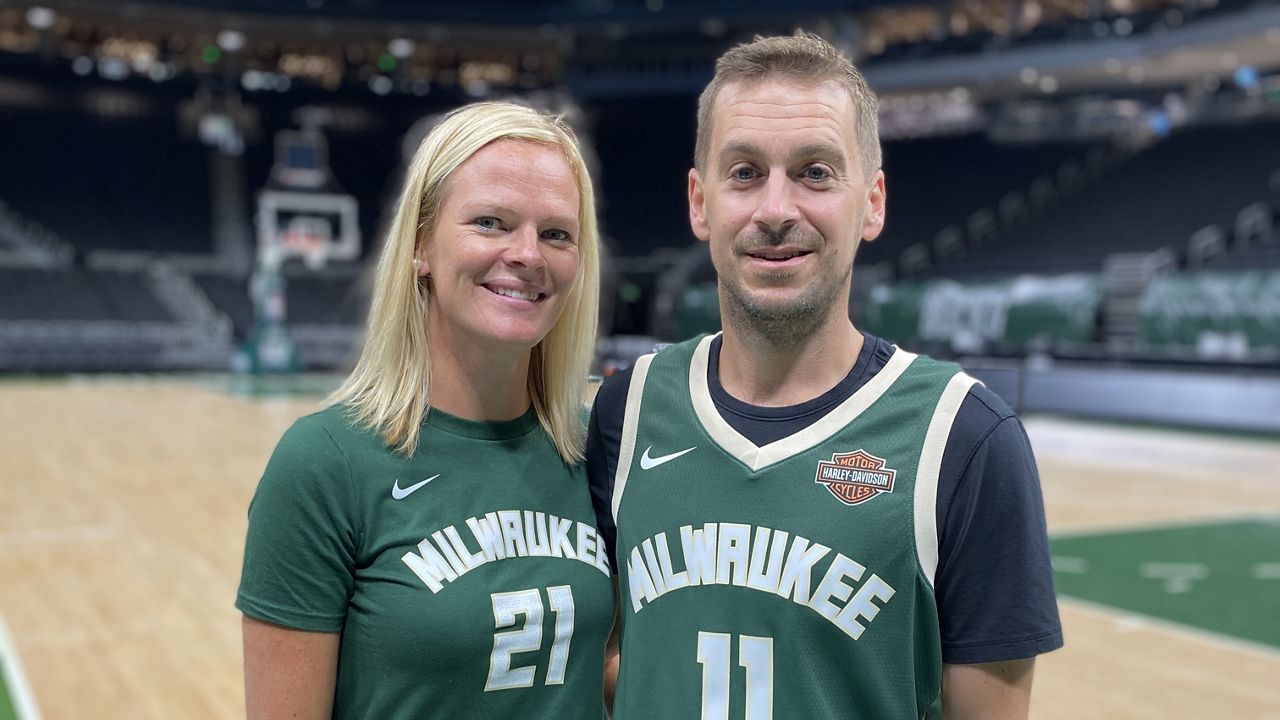 "I kind of poked fun at her for doing this, because I thought there was a zero percent chance," said Hansen. "It was really a cool experience."
Tyler Krowiorz is the Director of Marketing at Jewelers Mutual. He said this is the first time the company has partnered with a sports organization and the purpose of the sweepstakes was to celebrate love.
For this couple, Milwaukee is a special place.
"We love the city of Milwaukee," said Harkensee. "This is where we met, dated, and fell in love. So, the city is really special to us."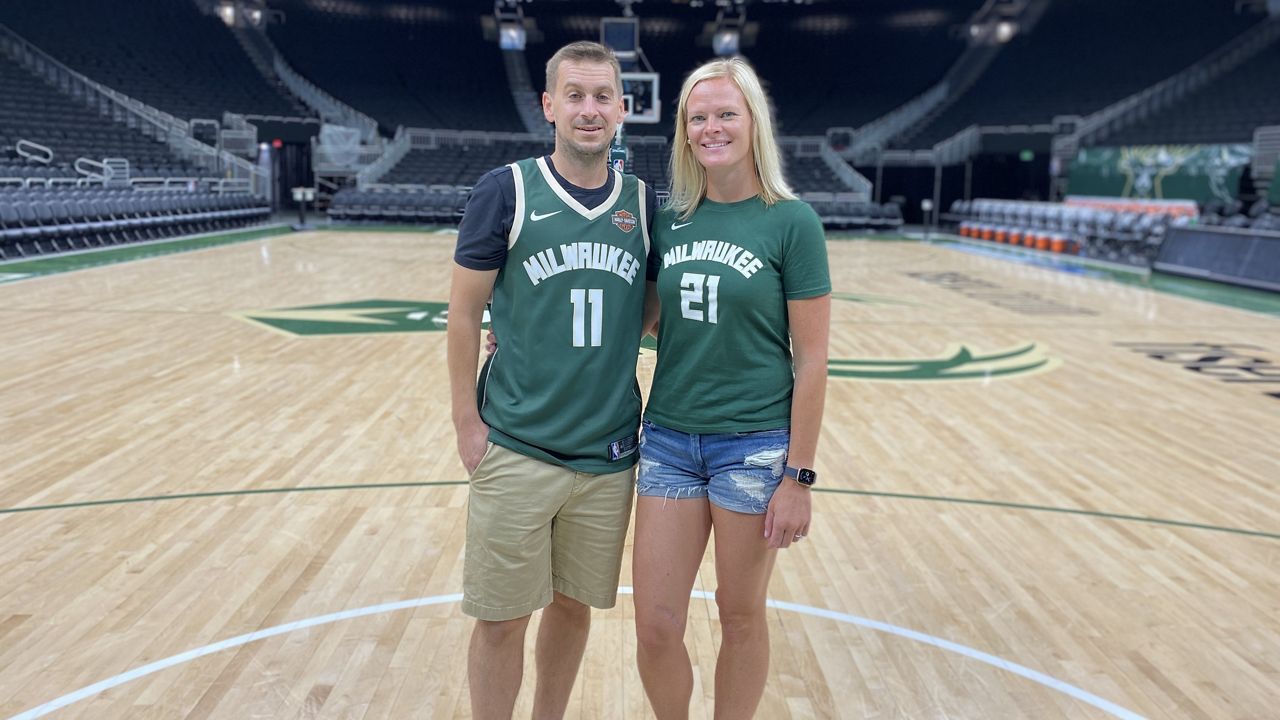 The most special addition to the engagment photos was ia Bucks hat. After Harkensee's father passed away in 2019, she kept his Bucks hat close.
"He caught the Bucks fever in the 70s when he lived here," said Harkensee. They're excited to see their love grow even more, and as dedicated fans they're hoping the bucks bring another championship back to Wisconsin.