GREENVILLE, Wis. — Lisa Reetz sees the recovery happening first hand.
She's a transportation security officer at Appleton International Airport.
---
What You Need To Know
Airports are seeing rebounding traffic volumes
The Transportation Security Administration is reducing the number of touchpoint at its airport security stations
Officials suggest travelers give themselves a little extra time to get through security​
---
"It's great. We are seeing a lot more leisure travelers, and we're also getting our business travelers coming through," Reetz said. "Slowly but surely, they're coming back. It's nice to see them, as well because it's been quite a long time."
Like just about everything else, airport security checkpoints around the state and nation have evolved through the pandemic. That's everything from plexiglass dividers, to equipment designed to minimize the number of times, and things, officers and passengers touch.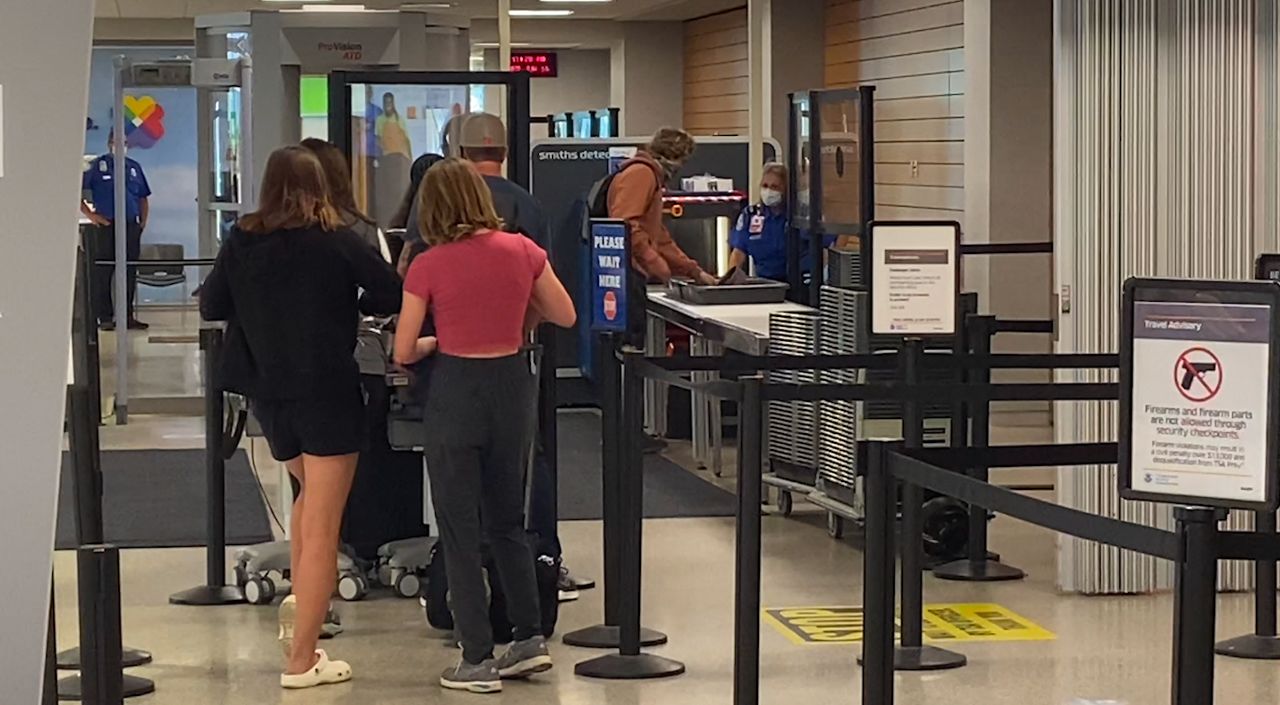 Heading into the heart of the summer travel season, Frank Pipia, Jr., the Transportation Security Administration spokesman for Wisconsin, said the agency is encouraging people to pack smart and build in a little extra time to get through security.
That means putting things like wallets, keys and cell phones into carry on bags rather than into the bin. A CT scanning device will be able to inspect those items with ever taking them out of the bag — and without anyone touching them.
"You can leave things in your bag, you don't have to take anything out, including your liquids, gels and aerosols," Pipia said.
Travelers will be asked to scan their own boarding pass to reduce the number of touchpoints and masks are still mandated in airports — and will be through late summer.
the TSA is hiring more officers as airports rebound. while staffing shortages could cause delays in some areas, Papia said it hasn't been an issue in Wisconsin.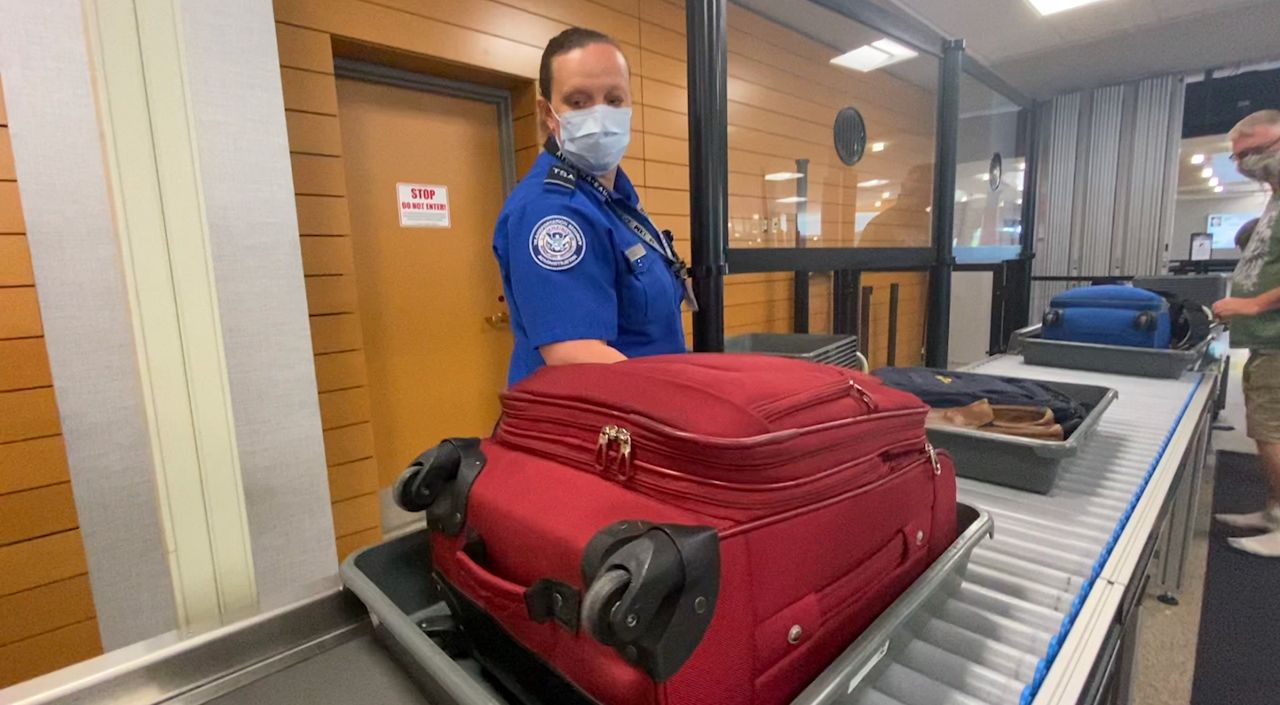 "We're doing good locally," he said Wednesday during a stop in Appleton. "Of course, TSA is always hiring and typically we do ramp up for the summer months as well."
Reetz and other officers say they're glad to see travelers again.
"That's what we're here for and it it is nice when we're busy becuase we're getting people to go places."
A list of what can brought past security can be found here.
Additional tips for summer travel can be found here.