ASHWAUBENON, Wis. — One of the best pieces of travel advice is get to the airport early. Especially if haven't seen your loved ones in more than a year.
---
What You Need To Know
AAA forecasts 2.5 million people will fly this holiday weekend


That's more than 2 million more people than last year


Airline bookings at Green Bay Austin Straubel International Airport were up 46 percent May 27 and 28 from the same time in 2020


Business travel appears to be making a sooner-than-expected resurgence​
---
Cassandria Castillo arrived at Green Bay Austin Straubel International Airport about three and half hours before here Friday flight. She's headed back to the Dominican Republic for a COVID-delayed visit.
"It's so exciting," the New London resident said. "I come maybe three and half hours early, because I'm so excited to go see my family again."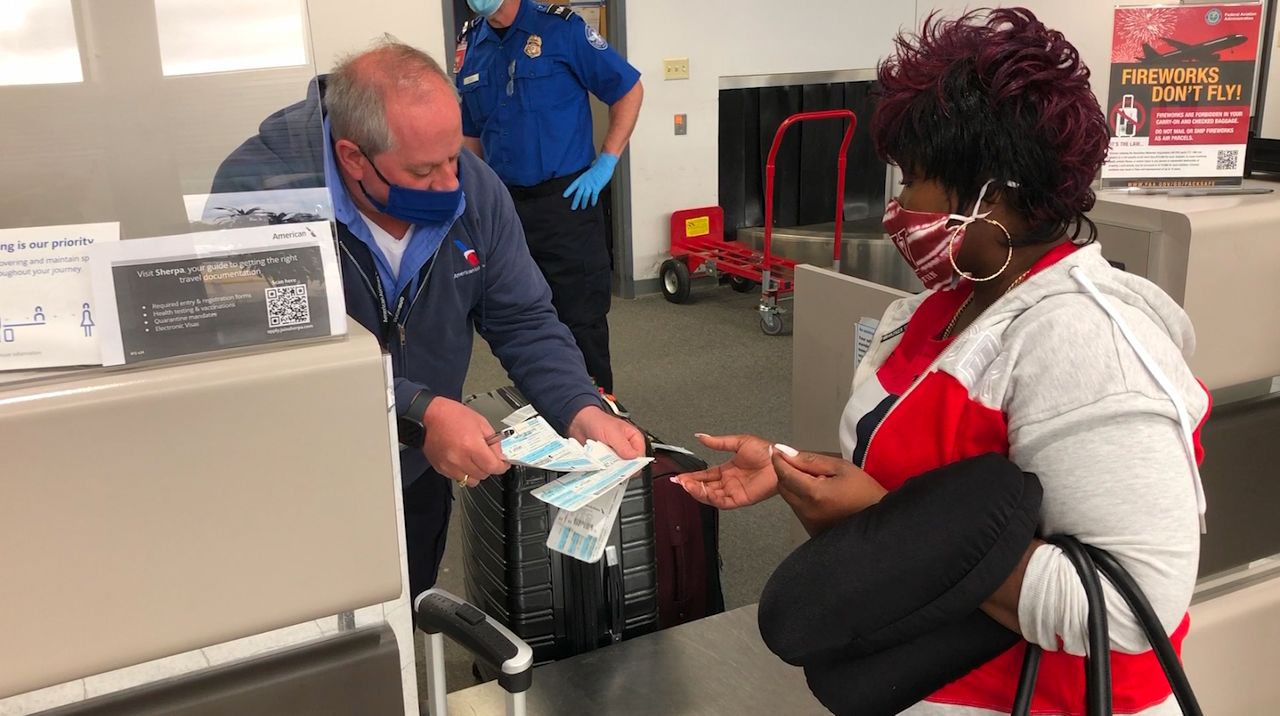 Castillo is among the 2.5 million Americans expected to fly this weekend, according to AAA. That's two million more than the same time last year.
It continues a positive trend for the airline industry.
"Within the last two or three months we're starting to see our numbers approach pre-pandemic levels," said Airport Director Marty Piette. "We're still not there yet. We're still about 30% short of pre-pandemic, but people are coming back and we're seeing increases each and every week."
Airline bookings at Green Bay are up about 46% for Thursday and Friday.
Leisure travel is leading the charge, but business travel is showing an earlier-than-expected resurgence.
"We're super happy to get back to what being at an airport is all about, and that's seeing passengers," Piette said.
He expects the positive trend will continue into the summer. But it will likely take some time yet before the airport, and airlines, see passenger numbers similar to 2019.
Of a more immediate concern is what Castillo plans to do when she see her family in the Dominican Republic.
"Oh, it's going to be so exciting," she said. "I'm going to give them a hug and say how much I love them. "