BARABOO, Wis. — A Baraboo woman's passion project feeds hundreds of families every week.
The building looks like a shipping warehouse, because it is a shipping warehouse. Rows of trucks are backed up to the big doors on Walnut Street in Baraboo.
On the side of the building facing the street, there's a Second Harvest Food Bank truck being unloaded by a crew of men. They're bringing it directly into Beyond Blessed Food Pantry.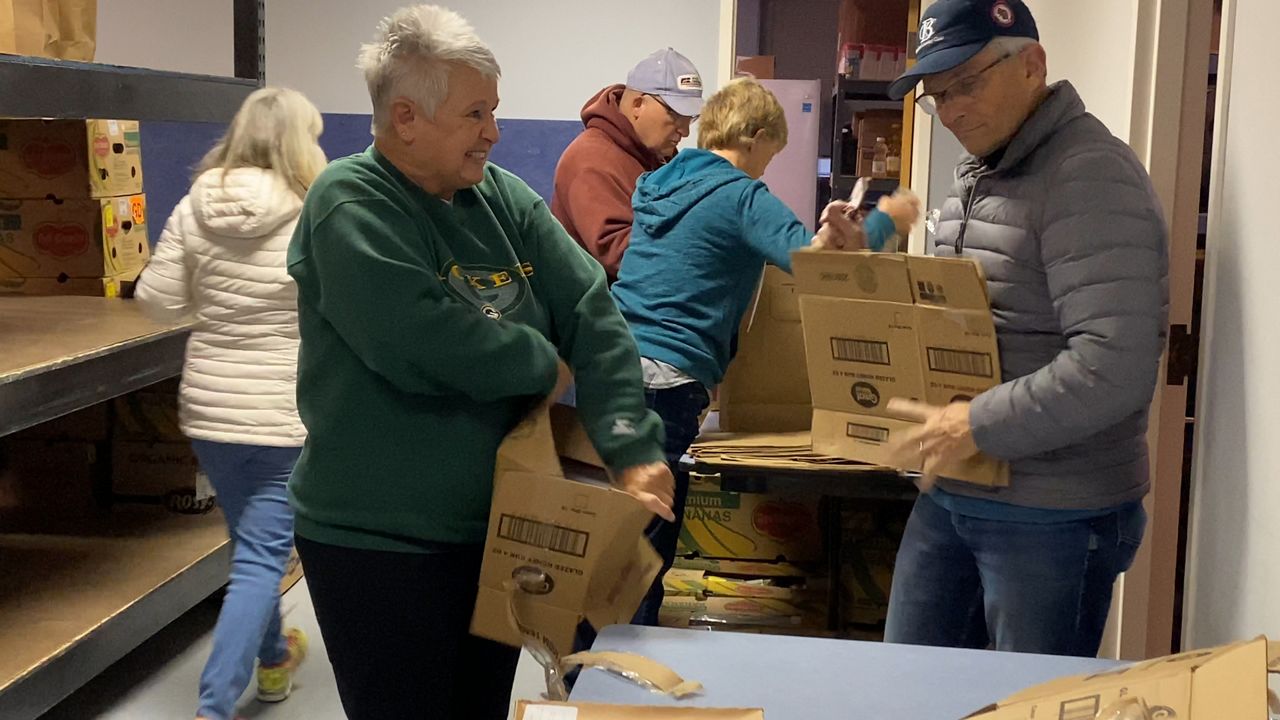 It's a Wednesday morning, and the pantry is loud. There are about a dozen volunteers so far, unloading the pallets from the Second Harvest truck, and unpacking the food from those pallets.
There's one person in the center of it all: Shannon Howley. Her nephew jokes that everyone should be prepared to be bossed around.
"I'm here by 8, and I usually don't leave until 8:30 at night," Howley says.
Wednesdays are her busy days: they receive all the food in the morning, spend all day organizing, and then people will come pick up food in the evening.
"I hear my name more on a Wednesday than I do any other time over the week," Howley laughs. "Making sure everybody is moving in the right directions."
She's great at giving directions. People are constantly calling her over asking questions, and she seems to find an answer quickly. By about 10 a.m., there are maybe two dozen volunteers.
Howley created the pantry about six years ago. It quickly turned into a mobile pantry to save space. But in February 2020, they moved into a more permanent space on Walnut Street. It's one big open area, with tons of room. Still, the space ends up feeling tight, as so many volunteers rush to bring in so much food.
"Since I was little, I've had a passion for feeding people. I feel like that's something that the Lord gave me," Howley said. "And I never knew what to do with that."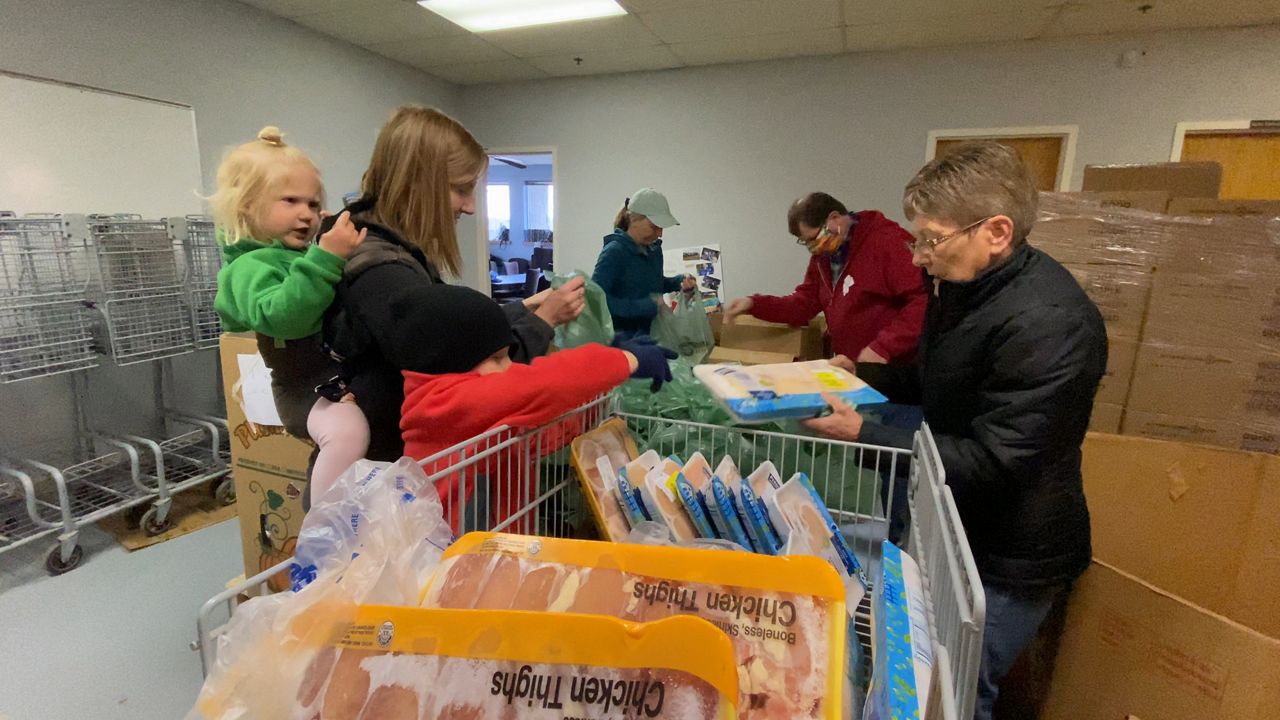 She was inspired after a visit to New Jersey.
"I actually went on a trip for my fortieth birthday, many years ago, a few years ago," she laughed. "[We] went out to the Jon Bon Jovi Soul Kitchen to see how that was run. And I came back from that and went, 'I have to do something'."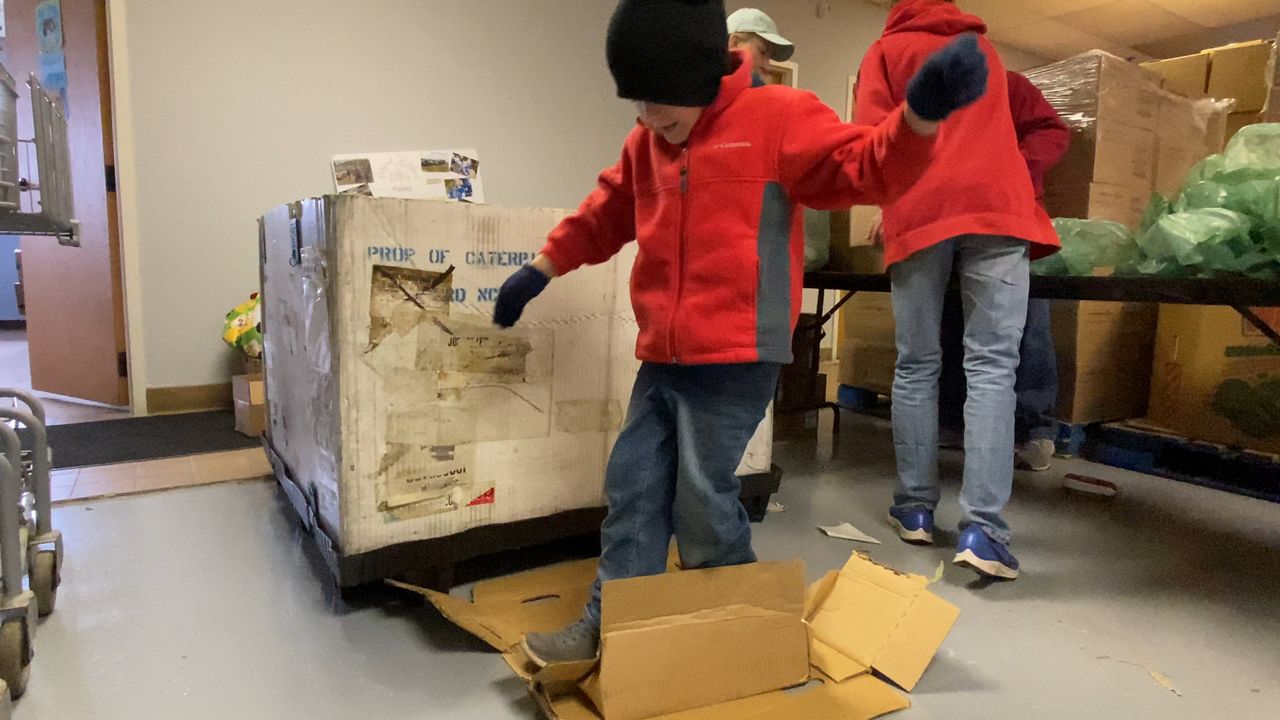 There are even a few kids volunteering with their parents. A little girl is carried on her mom's back, while her mom sorts bags. A young boy gets the exciting task of breaking down boxes.
More Americans are facing food insecurity during the pandemic.
Beyond Blessed serves an area north of Madison and south of La Crosse, including Adams, Columbia, Juneau, Marquette, and Sauk counties. To generalize, there can be fewer resources farther from bigger cities. Anybody can use the pantry, it doesn't matter what their income is.
They're now feeding more than three times the number of families than they did just over a year ago, pre-pandemic.
"We went from serving about 300 households a month … and now we're at over 300 a week," Howley said.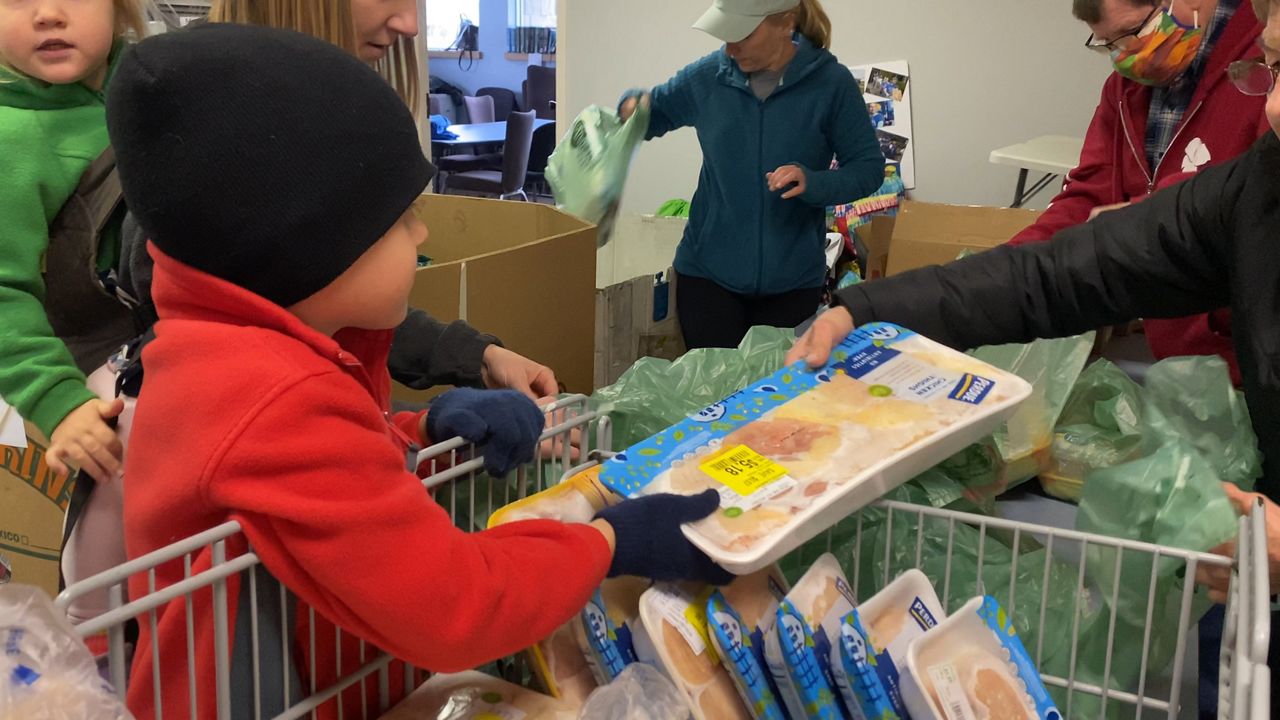 By the end of the day, this hustling-bustling packed room will be empty. It's packed right now, but the need for food is so dire, that it will all be gone in a matter of hours.
For Howley, feeding those families in need is what it's all about.
"I get to talk to the people every week, and I get to hear the hard stories," she said. "To know that we're taking some of that pressure off, just makes me feel like I'm doing exactly what I'm supposed to be doing."
To learn more about Beyond Blessed Food Pantry, click here.