MADISON, Wis. — Some future Wisconsin paramedics and EMTs are learning through virtual reality.
Bill Ballo of Madison Area Technical College is customizing the virtual reality "room" for his students. It's a four-bed emergency room simulation, meant for EMT and paramedic students who need clinical experience.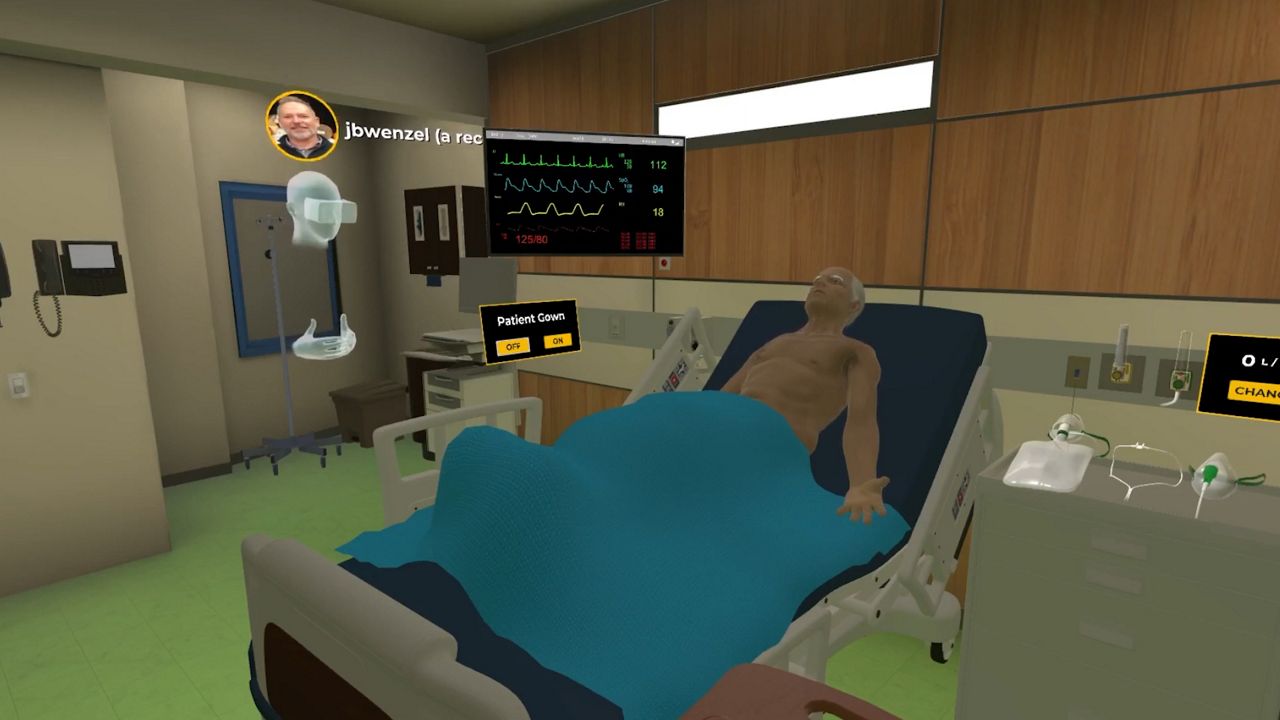 "This patient here, his name is Miles," Ballo said. "I can take his shirt off, so that we can see that we're doing an EKG on him."
Ballo can customize pretty much everything about Miles. His emotions, his eyes, whether he looks pale, and most importantly, his medical state and vital signs.
"Let's put his heart rate down a little bit. Now his SpO2 went up, but his blood pressure dropped quite a bit," Ballo said as he adjusted the settings on Miles' vital signs. "Now my students got to figure out okay, why did that happen?"
It's a whole new way to learn. Students at Madison Area Technical College are learning in this virtual reality. Students can be in the environment using either a desktop, or the Oculus virtual reality headset.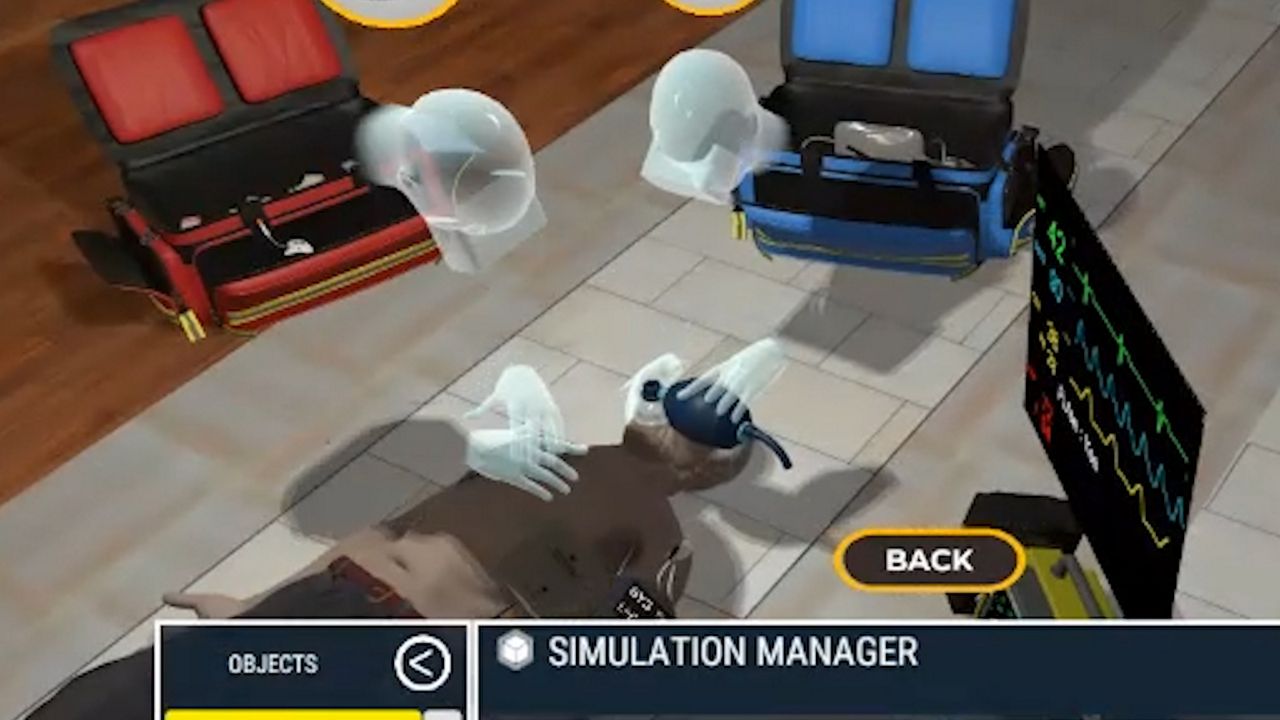 Using the Oculus makes the environment fully immersive. Everyone is living in the virtual world, and whatever they're doing in real life, they're doing in the room. They can pick up tools to use on their patients.
The big difference between MATC's program and other popular programs is that MATC's is not pre-programmed with scenarios, questions, and responses. An instructor can control the patient's condition, and then both an instructor and student can put their headsets on, and interact live in the scenario.
It allows for endless possibilities, and human interaction, just like real life.
"It's not like some of those virtual reality video games where they come in, and they ask a question, how are you feeling today? And then it's like, 'I am not feeling well'," he said in a robotic voice. "I need my students to be able to ask any question at any time. And I need to be able to react."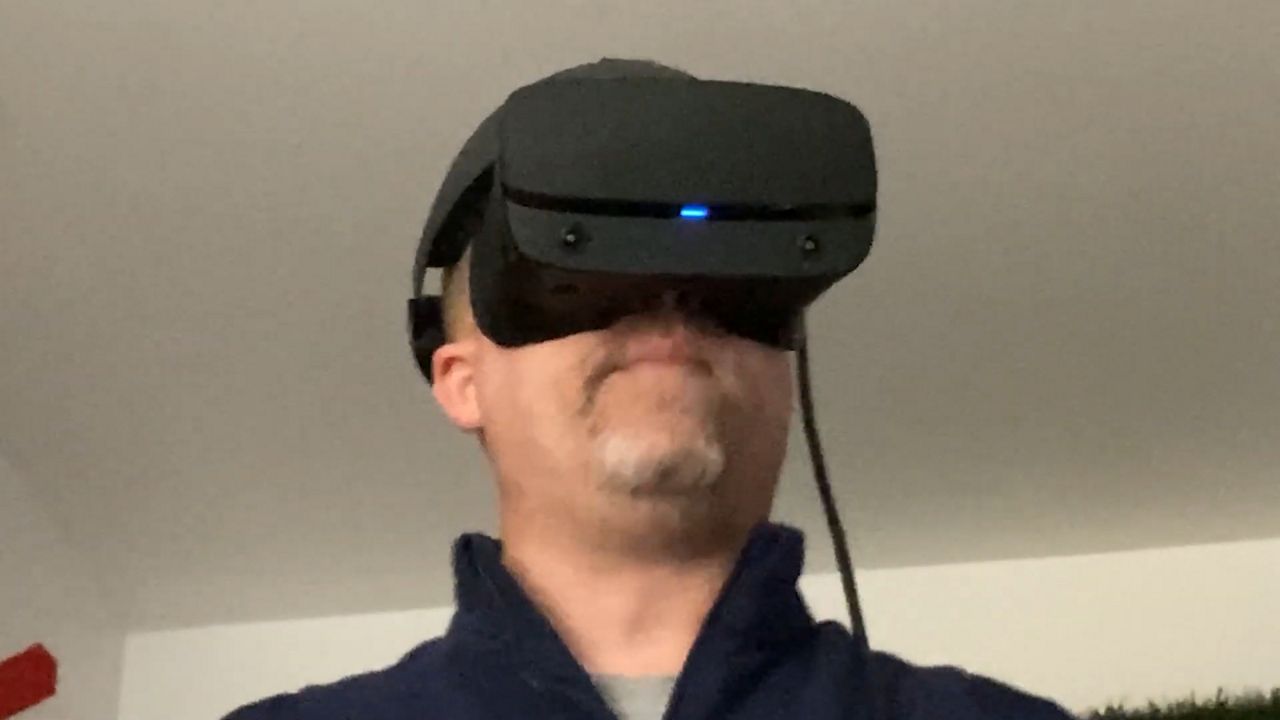 He said so far, the students have loved it.
"They put it on and they're like 'well, I've never done virtual reality before'. I'm like, you'll like it. Just Just give it a shot, put it on. They put the headset on, they immediately go 'oh, wow'," Ballo said as he wore the headset, and moved his head as if he was looking around.
"That's the exact response I get every time," he laughed. "Because they're looking at a real environment, it feels like you're there."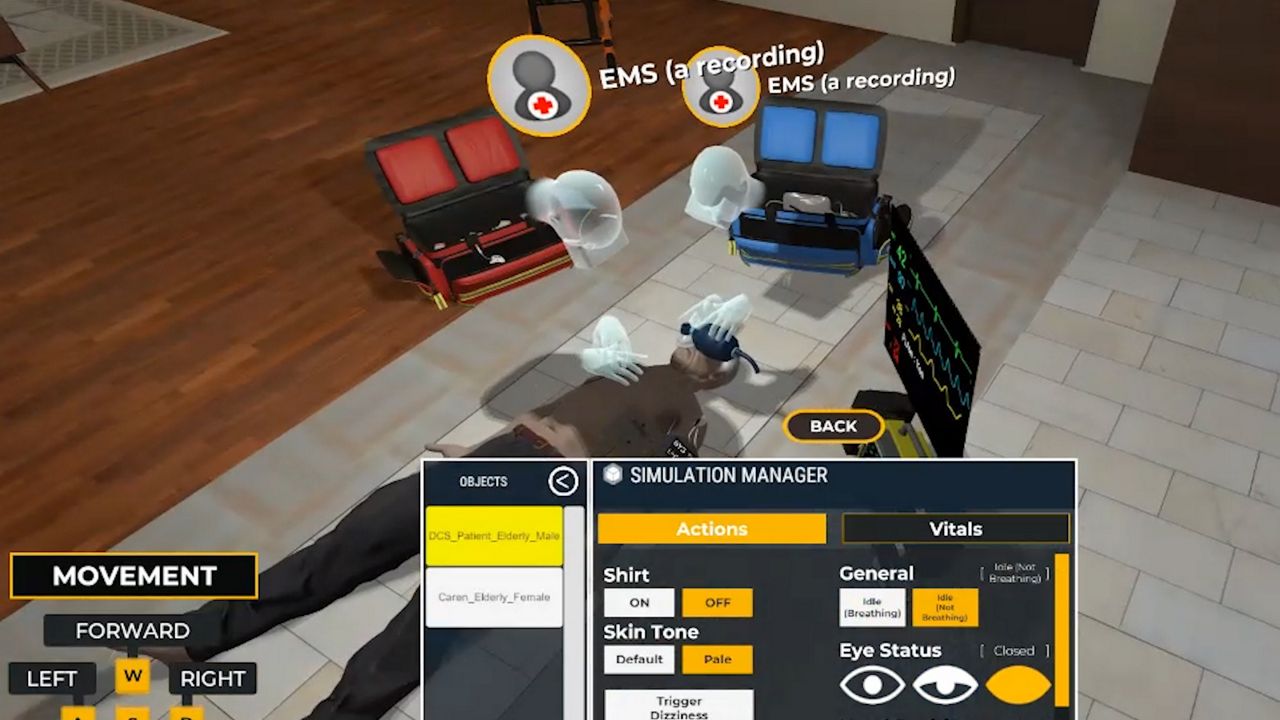 This time in virtual reality has replaced some clinical hours students can't get because of the pandemic.
"I can change anything within it at any point in time. So if the student does something, and the patient's going to deteriorate because of what they did, I can make the patient deteriorate," Ballo said. "If the patient gets better because of what they did, I can make the patient get better."
Ballo said this is about as close as students can get to real-life ambulance work, and will make better EMTs and paramedics in the future.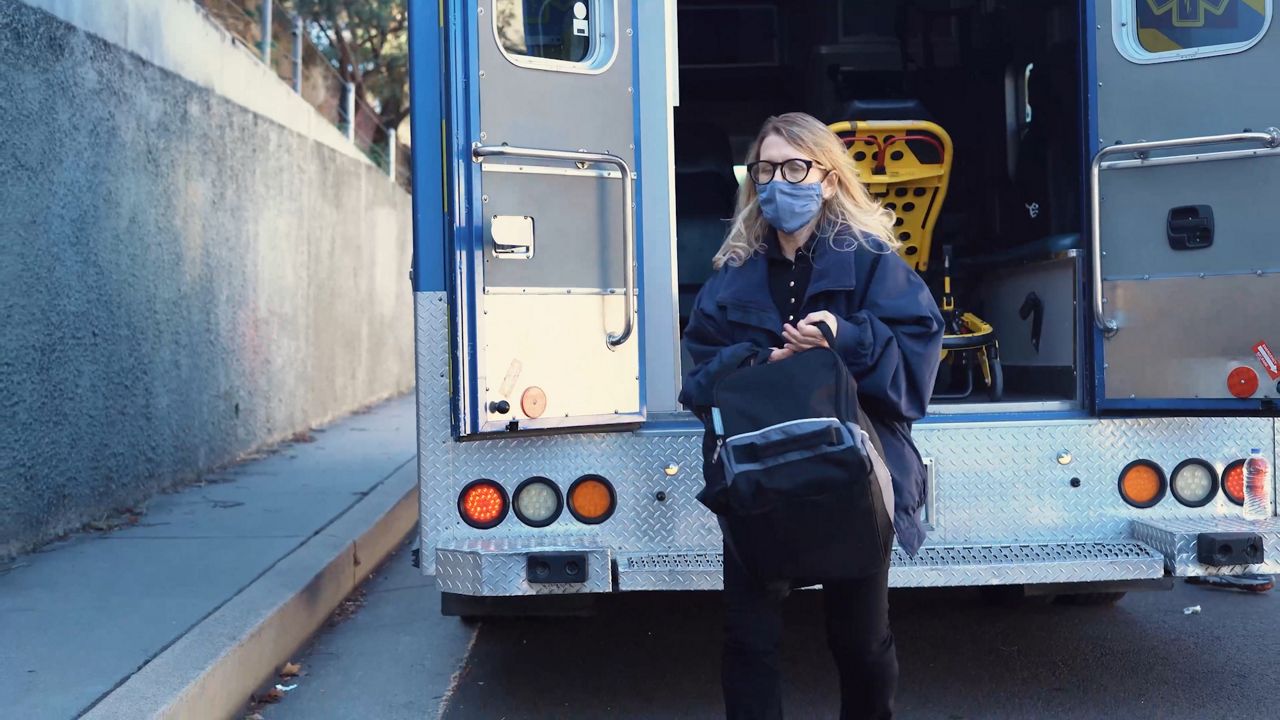 "If I'm going to say that my student is ready to go out in the field and take care of actual patients, I want to see how they act with patients." Ballo said. "Even if they're virtual reality patients, I want to see how they act."
There are lots of other programs that either currently use or will soon use the virtual reality platform at MATC. That includes programs for nursing, respiratory therapy, botany, optometric technician, dental hygiene, and HVAC.