MILWAUKEE — On March 19, 2020, 66-year old Lawrence Riley was the first person to die from COVID-19 in Milwaukee.
He was a navy veteran, retired Milwaukee firefighter - and most importantly, a loving husband, father, grandfather, and friend.
At Lincoln Park Golf Course in Milwaukee, everyone knew Lawrence Riley by name, not because he was the first person in Milwaukee to die of COVID-19, but because there is not a day that goes by that his family and friends don't wish he was still here.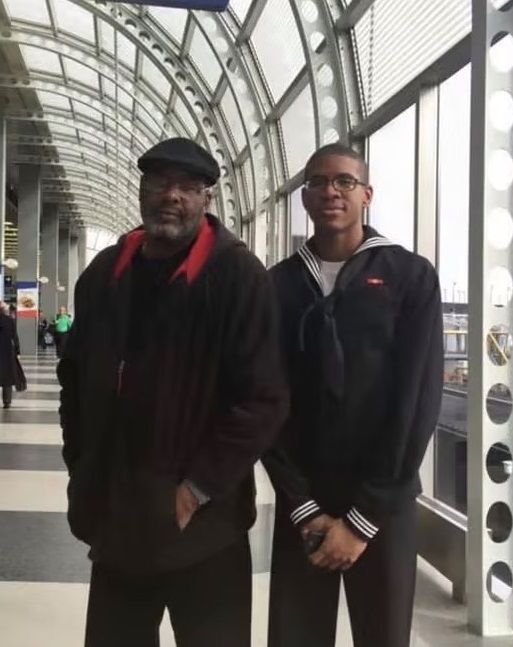 "I brought you here because my father and I used to play here the most. He introduced me to golf when I was a young kid. It was our place," his son Elvaughn says. "If I was a rebellious teenager or snotty brat kid, we would always have a good time here."
It's those memories with his dad that Elvaughn will always treasure. Despite their differences, his father's love of golf is something they both shared.
"He was a great golfer before he died, he played courses all over the world and this was his passion," Riley says.
When Elvaughn's out on the course, he can feel his father's positive energy around him.
"I hear him talking to me, you know, in a way it's kind of weird," he says. "It's like a spiritual connection because I know how much he loved the game. One of his wishes when he passed away was to spread his ashes on some of his favorite courses."
Elvaughn followed in his father's footsteps when he joined the Navy. He spent five years and throughout that time he never made it back home to Wisconsin.
"I just came back from Japan and I came back that September, and he died six months later," Elvaughn says. "I came home in September and he died in March. We had a lot of catching up to do."
Lawrence was diabetic and suffered from a breathing condition known as COPD, so when he contracted the coronavirus, it hit him hard.
"I never thought [...] this would be, you know [...] his downfall, be the end of him," Elvaughn says. "That it would be this unknown virus, that a year ago we just thought it was stuff on the news and it just can't hit our country."
Elvaughn is one of seven kids honored to carry his father's legacy forward.
"I am proud to be his son, proud to have been raised by him and taught the lessons how to be not just a man but a good human being," he says. "He made all of us everybody who was around. He was a father figure to many of my friends who did not have father figures. He made us all better human beings."
On a sunny day, out on the course, Lawrence Riley is still passing on his gifts.
"If he was here right now he would be on the golf course," says Riley.