GREEN BAY, Wis. — Just a week ago one of the gyms in the Kress Events Center at the University of Wisconsin - Green Bay was just that — a gym.
After several days of work, the space is now a COVID-19 community vaccination center, one of many going up across the state and nation.
"There's nothing in the history of healthcare like this where we would have to set up a mass clinic in that short amount of time," said Dr. Ashok Rai, the president and CEO of Prevea Health.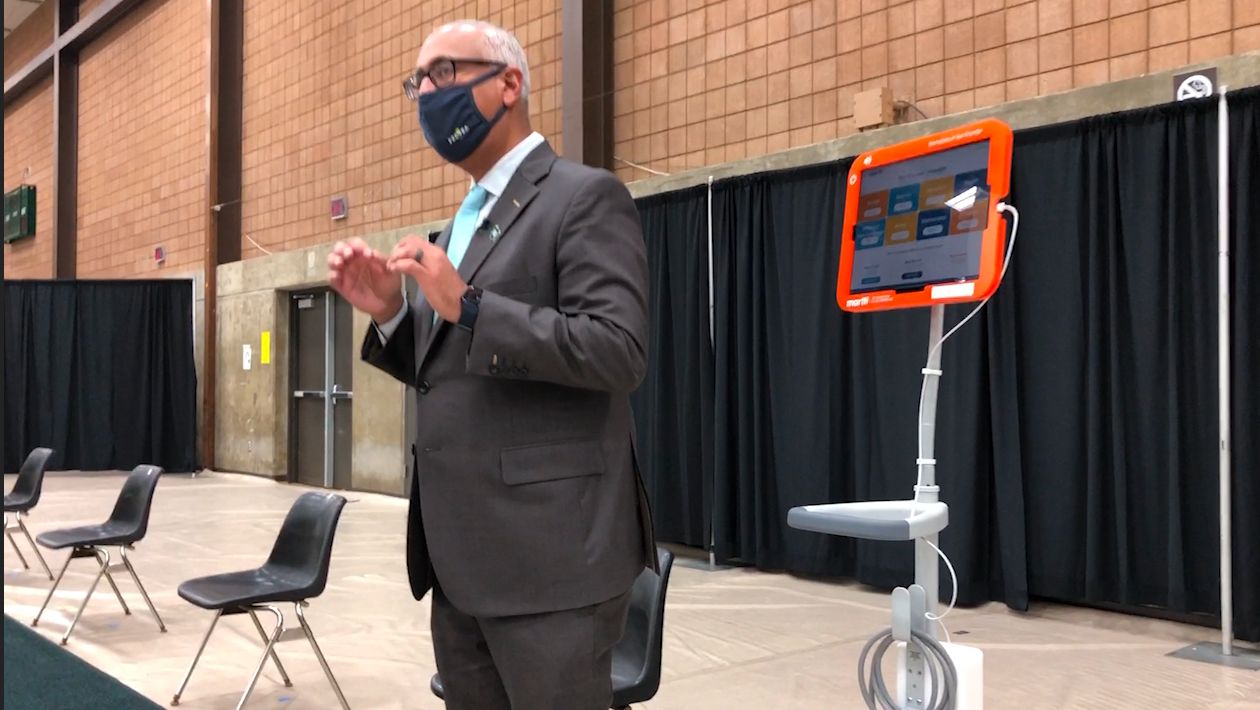 The facility is expected to help vaccinate 10,500 people a week when it reaches full capacity. Combined with other, similar, Prevea facilities around the state the number is expected to push closer to 20,000 vaccinations a week in total.
Vaccinations of 100 police and firefighters got underway at the center Monday.
Wisconsin Gov. Tony Evers toured the facility Monday with University of Wisconsin System President Tommy Thompson. He said it highlights the partnerships that have formed to help handle the pandemic. He also said the federal government plays a key role in helping vaccinate Americans.
"I believe the Biden administration understands the importance of this. We will get the vaccines that we need," Evers said. "In order for Prevea and the people of northeast Wisconsin to be vaccinated, we need the federal government to make sure they stand up and get the vaccines we need."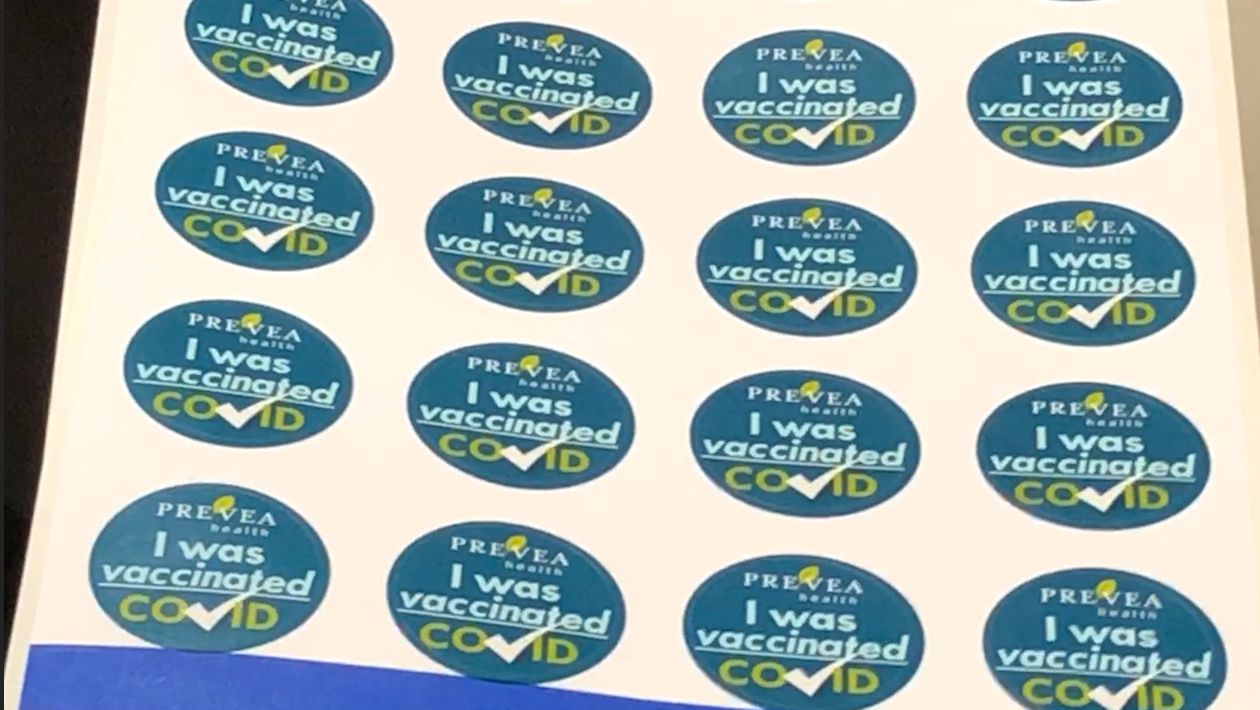 Demand for the vaccine has been high in Wisconsin and other places, stretching the availability of doses in some areas. Evers continues to urge people to be patient.
"We cannot do 900,000 65-and-older people in one day. It takes time. Please be patient," he said at a press conference after the tour. "That's how we move forward, and that's how every other state is moving forward."
Thompson said other UW campuses around the state or launching — or will launch — similar centers.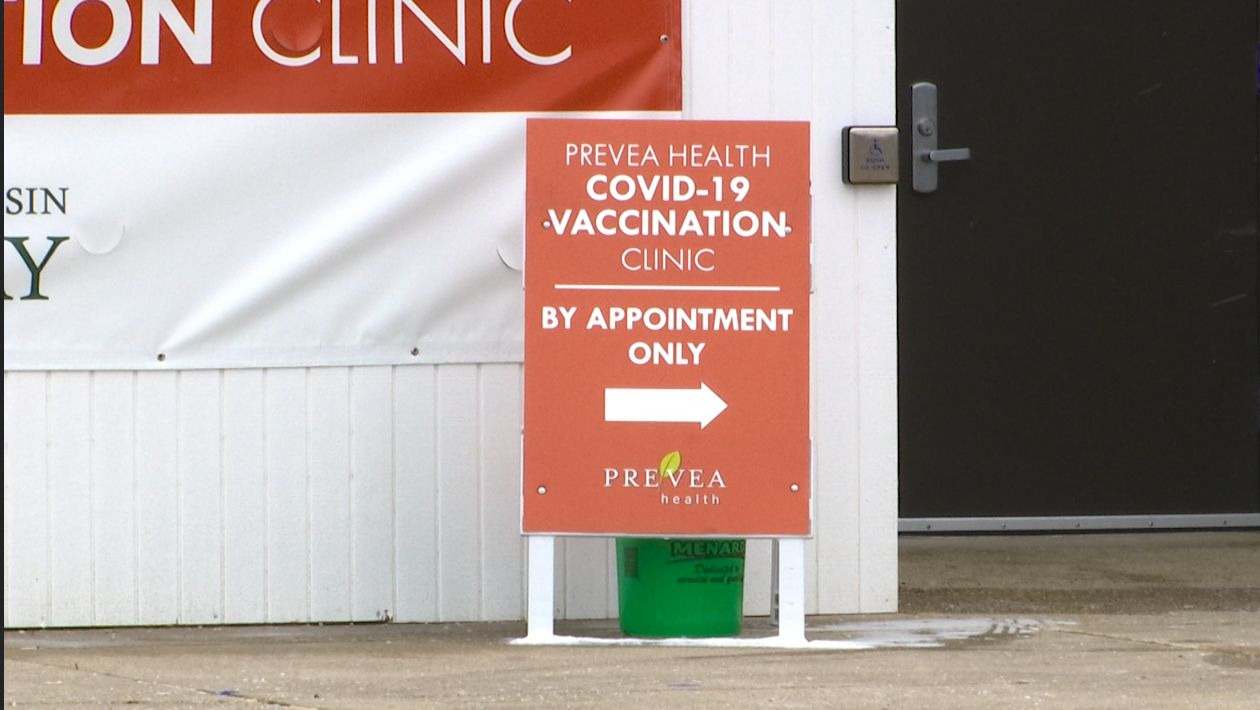 "All of us are dedicated to making sure the people of this state are vaccinated as soon as possible so we can get out of this tragedy, this terrible thing called COVID-19 and get back to our regular lives," he said.
It's work with no immediate end in sight.
"Until we're done vaccinating," Rai said. "Until everybody who wants a vaccine gets a vaccine."​