MADISON, Wis. — For some high schoolers, art class has become a place of refuge during a turbulent time.
April Sopkin is an art teacher at East High School. During her lunch break, she sometimes sits and goes through whatever paperwork and grading she needs to, while students sit and paint.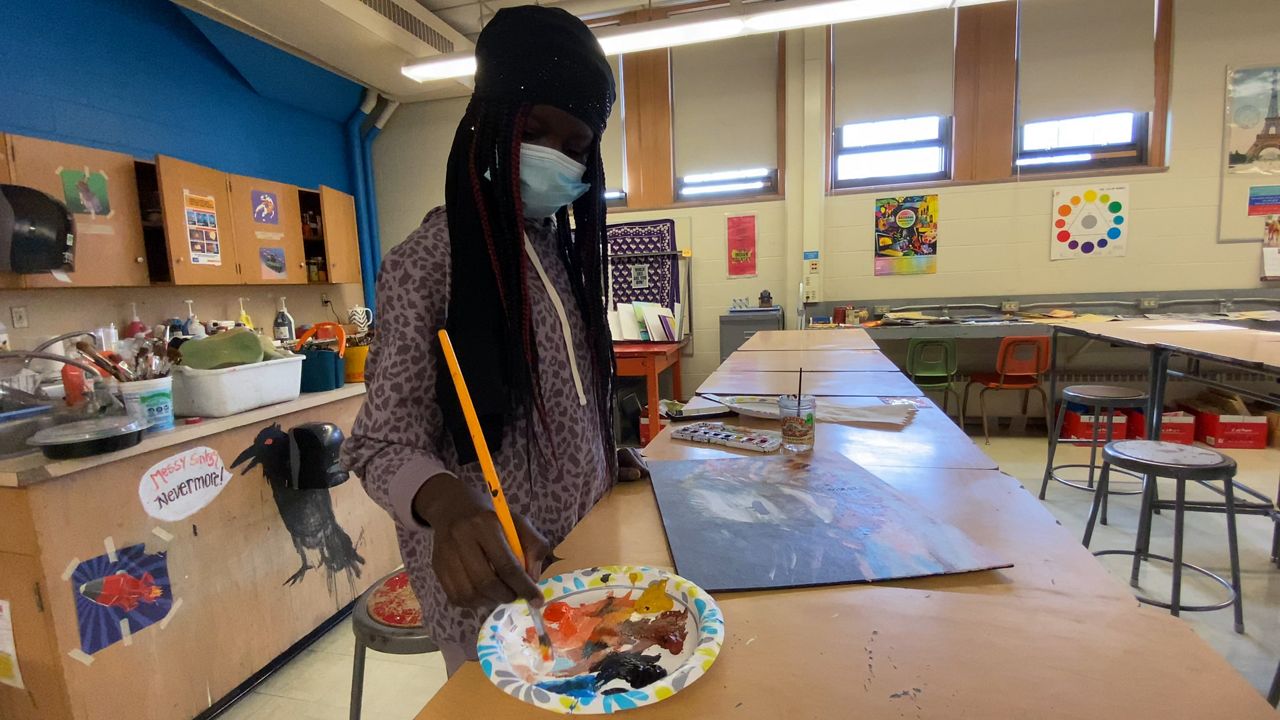 One of those students is Maty. Maty is from Senegal, and is still learning English. But the lion she's painting is universally understood.
"Maty comes in at lunch every day and paints; she paints all through class," Sopkin said. "She loves it so much that I always have to tell her to clean up. Like, 'Maty, class is really ending. We have to clean up now.' Because she doesn't want to [stop painting]."
The pandemic changed everything for Sopkin, and art teachers all over the country.
"It's been eye-opening. I mean, for me, I just never knew how much kids rely on you until we were not able to [teach in person]," she said.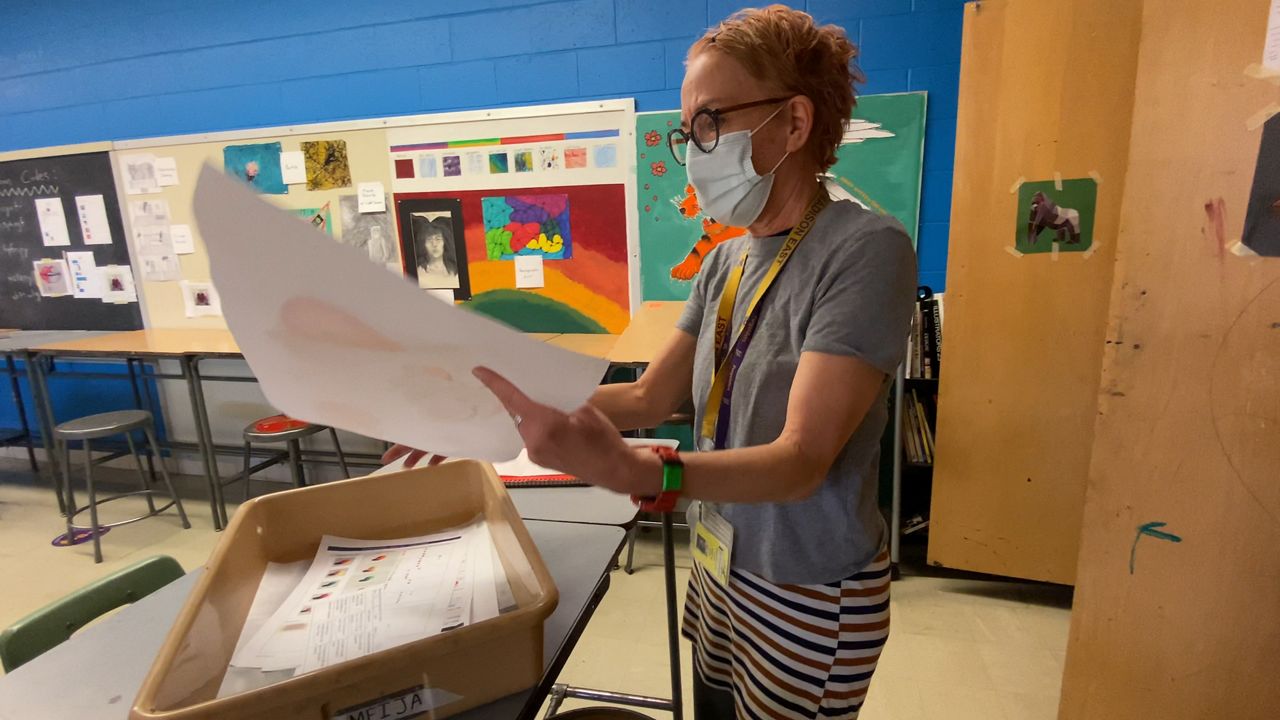 While they did virtual art classes, held supply pick-ups and drop-offs and even built a wood contraption with a camera so students could see her work in real time, it's just not the same.
"A lot of families are still struggling economically, emotionally. So many families lost jobs or relatives," Sopkin said.
Flora C. Sjachrani is a student at East.
"I think I struggled with a lot of the things other people struggled with," she said. "Like not being able to see my family, which was hard."
However, that time at home gave Sjachrani more time to focus on her art. She realized it's her big passion.
"One thing I love that Flora does, is she almost never does exactly what I tell her to do," Sopkin laughed. "But it's still like… whatever she comes up with is amazing."
Sjachrani painted a stunning self-portrait once she was back in class.
"I was kind of trying to play on the theme of… I'm biracial, white and Indonesian. So the clashing I feel sometimes between those two," she said. "I'm wearing a big funny hat that my grandpa got from Russia, and my skirt … they look very mismatched together. And I thought that was kind of funny … It was about my identity."
Art class, plus a guiding voice like Sopkin's, has given kids the space to be themselves in the middle of all the pandemic chaos.
"I thought coming back, everything would be just kind of back to normal. And it's not," Sopkin said. "I would say we're about halfway there."
Sjachrani said she's now hoping to go to art school.