MADISON, Wis. — A Portage, Wis. watercolor artist has found a colorful way to tell her mother's story of life on the farm.
"I just started hearing these stories from my mom and realizing photos can't convey this," says Lorraine Ortner-Blake.
Ortner-Blake's mother, 89-year-old Marilyn Ortner, still remembers a lot of her childhood memories, but there are few pictures from that time. So,about two years ago, Ortner-Blake began to narrate her family history through watercolor.
The paintings are personal for Ortner-Blake.
"This is a treasuring up of her, to share with other people," Ortner-Blake says. "So, to me, this is akin to her biography. We're coming up on almost 100 years of seeing how agriculture changed through the eyes of someone who's still alive."
The first picture in Ortner-Blake's series is from her parent's wedding.
"I think it's cool because what gift did she get for her wedding? She got 400 chickens from her parents," she says.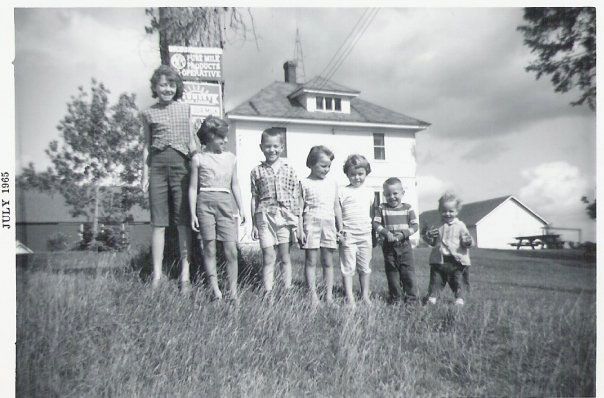 What began with Ortner-Blake illustrating her mother's early years of marriage and life on the farm soon-took on a life of its own. Ortner-Blake is number six of fourteen kids, so there are many stories to tell. That sparked her memories of growing up on a farm, and soon her 13 siblings were adding theirs.
"It became a beautiful reminiscence for us all and we got to see all the changes in farm life since 1931, the year my mother was born," she says.
Ortner-Blake grew up in central Wisconsin near Marshfield. The family farm her dad bought in 1963 is still being farmed by her two brothers and their adult sons.
"I hope people see themselves and their families and their parents or their grandparents, and they think about these," she says. "These experiences that seem so normal at one time, that are becoming rarer and rarer."
Ortner-Blake and fellow Portage artist Roberta Condon created a two-woman show featuring 52 paintings on farm life.
Their 52-painting show, titled "Long Time Passing," will tour Wisconsin over the next several months.
April 18-Aug. 1, Rahr West Museum, 610 N. 8th Street, Manitowoc, WI

Jan 10 – March 4, 2022, New Visions Gallery at Marshfied Clinic, 1000 N Oak Ave. Marshfield, WI

July 2022, UW Platteville Baraboo Sauk County, 1006 Connie Road, Baraboo, WI

Aug 22-Nov 22, 2022, River Arts Center, 105 9th Street, Prairie du Sac, WI