DE PERE, Wis.— It may not be the study abroad Clay Larson expected, but when faced with a pandemic — you adapt.
The St. Norbert College senior had planned on studying in Ecuador as part of the requirements for a spring graduation. But the world situation changed all that.
"I definitely wish I was there, but without this virtual study abroad program, I would not have been able to get my Global Business Administration major," he said. "I would have had to change my major because that is a requirement."
Rather than change majors, he's been learning Spanish through class at Universidad San Francisco De Quito.
A painting class.
"My painting has definitely improved and my Spanish is exponentially better, so I'm very grateful for that."
The shift to virtual learning is a way for the international study to move forward while the world slows for the pandemic.
"The world is not going to be any less globalized after we reopen. It's really important for students to still be able to connect globally, to experience different cultures and experience different languages," said Gail Gilbert, the college's director of study abroad and off-campus programs. "If we stop, the world isn't going to stop spinning so we need to keep students going and keep them engaged."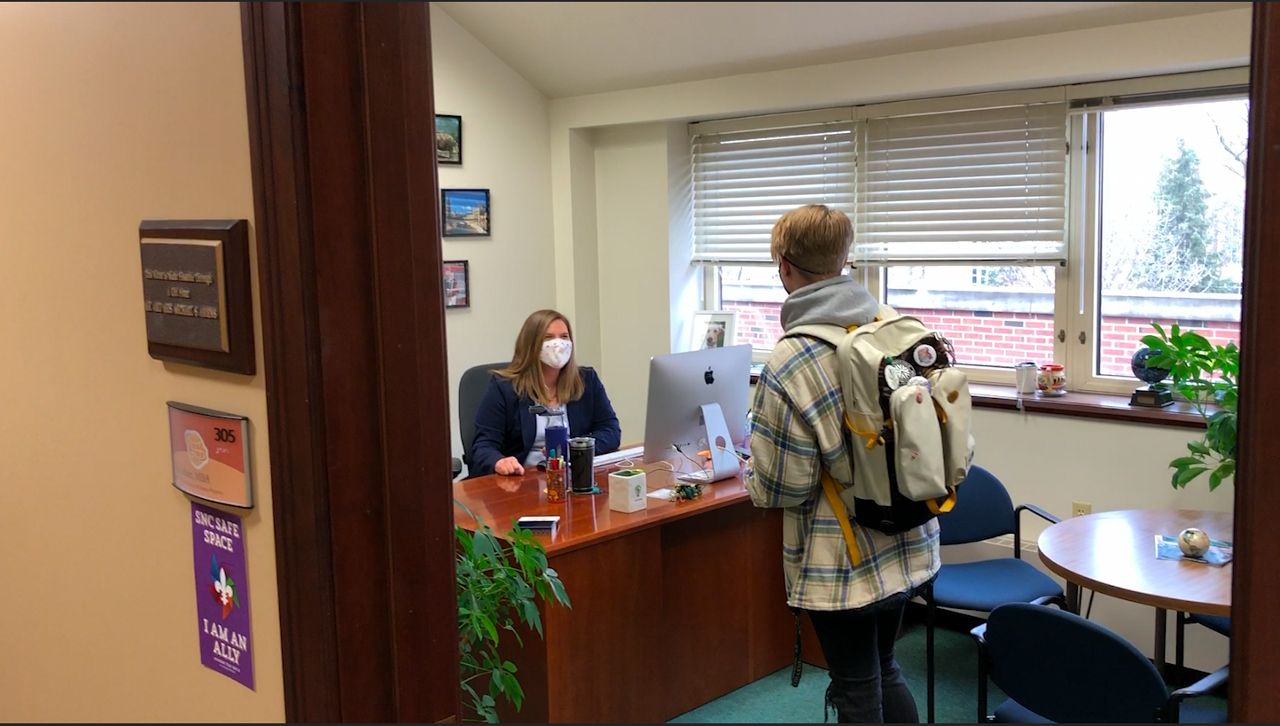 The college is moving forward with plans to have students overseas again beginning in the fall, she said.
While Larson may not be immersed in the culture and language 24/7, it turns out his classroom experience isn't all that different from his counterparts in Ecuador.
"Everyone is on Zoom right now in these classes," he said. "We're kind of in the same boat."
Larson, who is from a suburb of Minneapolis/St. Paul, said he plans on making that trip to Ecuador someday.
"Now that I know so many people in the class, hopefully at some point I can meet up with them again and be like, 'Hey! We're finally meeting in person,'" he said.