MADISON, Wis. — 2020 has felt stranger than fiction, like we're living in a movie, as some might say.
Well, a Madison-based production company has made that movie a reality.
When the pandemic hit, Alex Miranda lost all the projects he had in the works. He and his wife Noel own Bravebird, based in Madison.
One day, his mind was swirling with all the things that plague us this year. And then it came to him.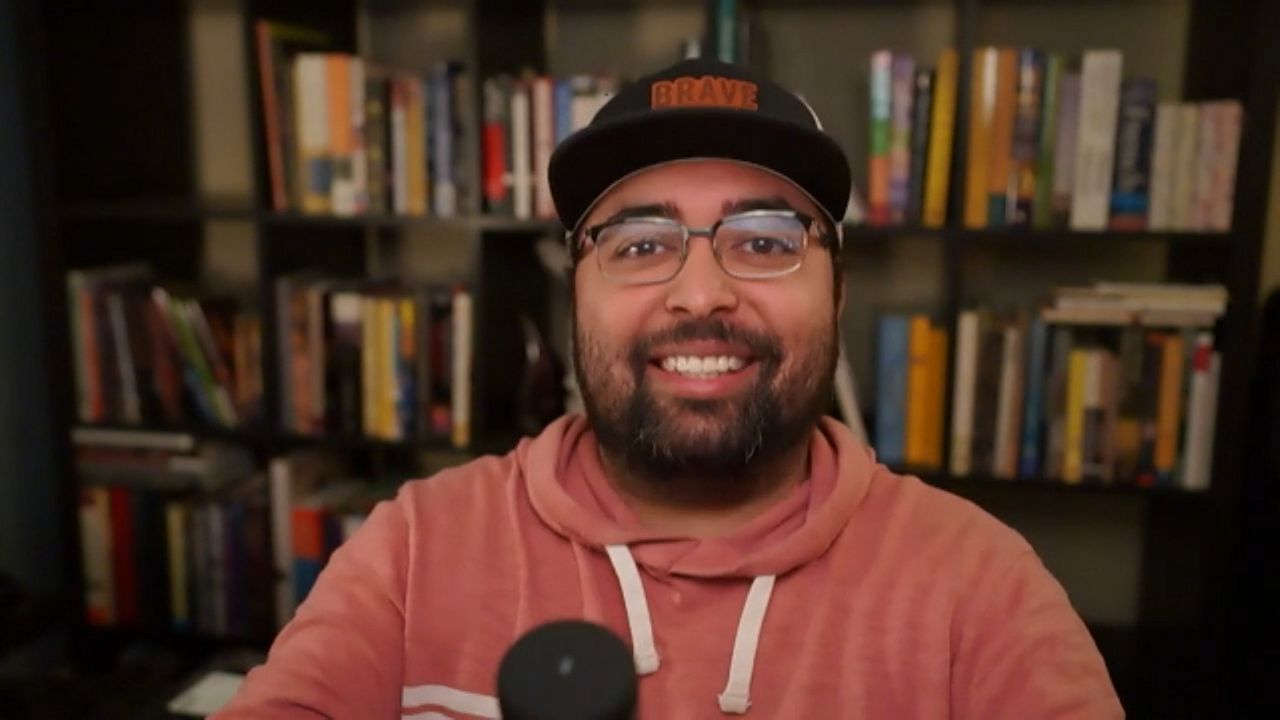 "I was just sitting down looking out the window on our patio in the middle of COVID, and it just presented itself," he said.
It" is a new Bravebird film called "Trace the Line."
"Trace The Line is about two young artists, a black man and a white woman, a poet and a painter," Miranda said. "It depicts their lives as they're trying to understand this world that we're in in 2020."
The movie is set against the economic changes from the pandemic, isolation from others, and race relations reckoning.
"All of this is happening to the backdrop of all the events that we've been through this year," Miranda said.
The characters also fit into Miranda's mission of getting rid of tropes and stereotypes in movies, which is part of Bravebird's purpose.
The film looks like what our world looks like right now. Characters wear masks, almost all of it takes place outside, and they're never less than six feet apart.
"From the beginning, [the movie] was always going to embrace COVID," he said. "It's a COVID film, it's a COVID genre, COVID-style."
That makes it strange, to watch these two characters bond, but never touch.
"It's super weird to have two main characters that can never embrace in the whole film," he said. "It's very strange. It's bizarre."
They had lots of covid precautions on set.
"The crew wore masks, face shields, temperature checks, we all got tested," Miranda said.
Those precautions included what he called the biggest request he's ever made as a director.
"Essentially we were going to create a bubble," he said. "And I asked them to not associate outside the bubble for three weeks."
With some of their small budget, they even hired a plant-based chef to make individual meals for everyone.
"I like to think that everyone ate their healthiest in their lives," he laughed.
Madisonians will recognize their city in the film. From State Street, to green spaces, to the Black Lives Matter murals that now feel like part of Madison.
"I think it's gonna give Madison an incredible opportunity to share a transformational story about hope and resilience on an international stage," Miranda said.
More than that, he hopes people recognize the feelings they've shared this year.
"A lot of people are trying to understand what we went through," he said. "I believe this film helps viewers do that."
"It goes beyond COVID," he said. "it's also a film about hope and resilience."
The Bravebird team is hoping to show the movie at the Cannes Film Festival in May. To do that, they need more funding to finish editing and post-production.
They're hoping to raise $40,000, almost all of it going to pay the staff.
To donate, click here.