MADISON, Wis.— Exploring the medical research field as a teenager can be pretty tough to do, but it's why UW Health's Carbone Cancer Center is doing something special this summer, to help make dreams a possibility for future scientists.
Looking over lab-created cancer cells, UW Madison rising sophomore Shrey Ramesh loves his one of a kind summer job.
"It's something I really enjoy, so it doesn't feel like work whenever i'm here. It just flies by now. It's not just the science. It's the people in the labs, the culture we have," Ramesh said about his work inside Radiation Oncologist Dr. Randy Kimple's lab.
"Educating and training the next generation of scientists is really one of the most important things that we do here at the University of Wisconsin," Dr. Kimple said about giving those most deserving a head start.
It's the reason the Carbone Cancer Center is offering for select high school candidates its first paid summer internship opportunity.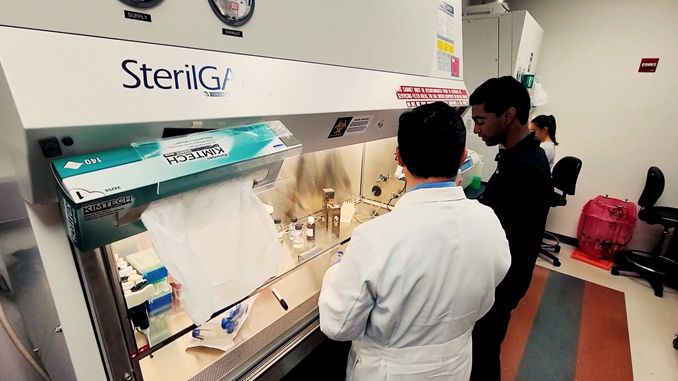 "By doing this, we can hopefully find a more diverse workforce so that the people pursuing science and the people asking scientific questions are they look like the people out in the community and that they represent the people in the community," Dr. Kimple said.
Ramesh said he believed the effort could be a game changer.
"A paid high school internship is extremely rare and having the opportunity to do what would be really really special.... because if you're a high school student, you don't really have these opportunities in a college research lab, at a big institution like this," Ramesh said.
Ramesh said what he has already learned in the Kimple Lab has paid off. Recently, he attended the American Association for Cancer Research's annual meeting in New Orleans.
"It's a meeting that brings together 20,000 scientists around the world," Dr. Kimple said.
At the event, Ramesh took home top honors for an undergrad poster for on better treatment therapies targeting a specific lung cancer mutation.
"It's a huge testament to his work and his knowledge and the things that he has learned in the lab," Dr. Kimple said.
Meanwhile, Ramesh said it was all thanks to his incredible experience getting the hands-on experience.
"I mean, I'm just really grateful for everything I've done," Ramesh said.
You can learn more about the internship program and about Ramesh's recent award, here and here.