MENASHA, Wis. — Hanna Keesler is part of the journey for patients seeking help at Samaritan in Menasha, Wis.
She's the clinical services director at the nonprofit organization helping people through a range of mental health related issues.
"I feel honored to be part of that journey with individuals as they come in," she said.
Keesler said patients steer the journey, but she's there to help with the process providing knowledge and resources to help them.
In recent years she said she's seen an uptick in the number of people seeking help.
"With depression [and] anxiety probably being the most common that someone might come in," Keesler said. "We've seen it extend into a younger population. With that, we've identified the need to work more with youth."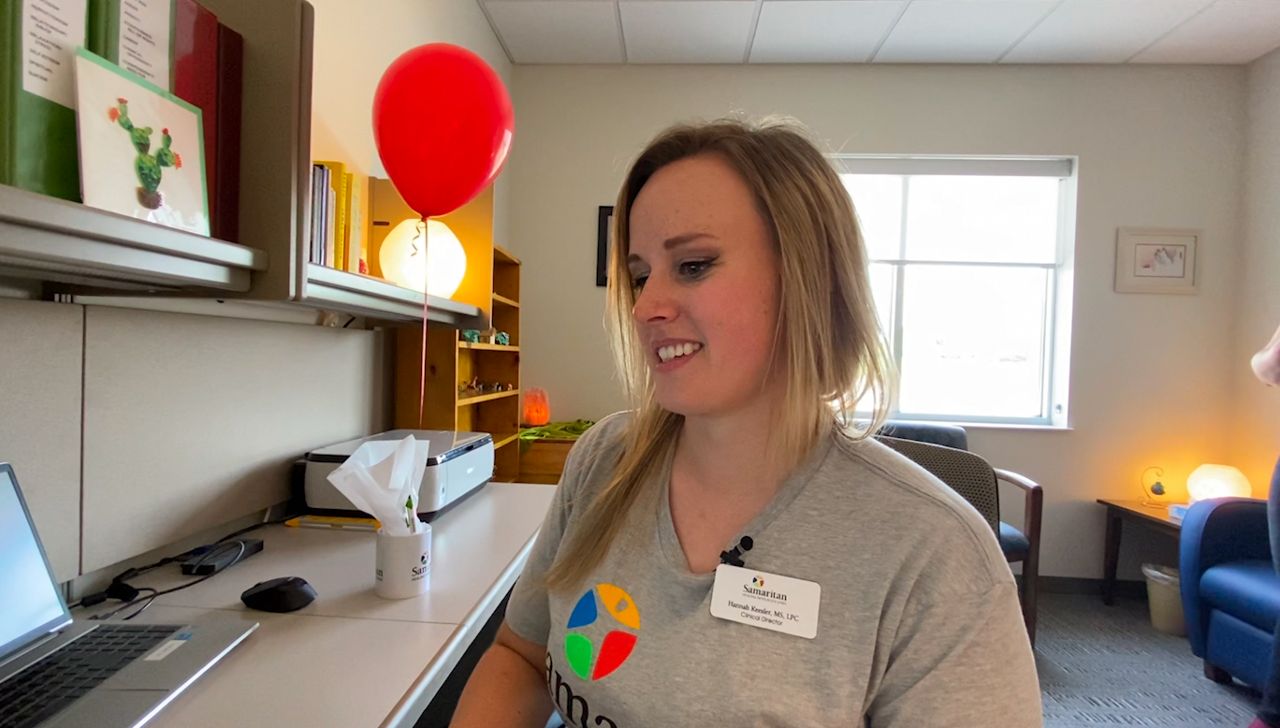 A nonprofit, Samaritan's mental health providers help patients issues ranging from anxiety, to grief, to alcohol and drug abuse.
It ceremonially moved into its new building in Menasha, Wis. Friday.
Rosangela Berbert, the executive director, said the expanded building is a direct refection of the need in the community for mental health services.
"People ask me, 'Are more people in need of care because there's more need or becuase more people are open to it?' I think it's both and the time is right for this," she said.
Lynne Keller, lead donor for the project, said she knows the kind of help places like Samaritan can offer people struggling with mental health issues.
It's something her brother-in-law experienced.
"It makes them feel worthy; it makes them feel there's hope. Without hope, none of us have anything," she said. "They can become a happy, productive, person."
Keesler said the pandemic has contributed to the increase number of people seeking help. She said she doesn't see that upward trend diminishing anytime soon.
"We're intentionally expanded our building to meet that," Keesler said. "We have more room, we're able to bring in more providers to hopefully be right there with them so if someone does pick up the phone they can get in and meet with someone and they're not simply waiting for months or weeks to get in."