DELAFIELD, Wis. — Artificial intelligence (AI), love it or hate it, is becoming a bigger part of our lives.
One Wisconsin company at the forefront of the technology, supported by Titletown Tech, just set up shop in Delafield.
Synthetaic's founder Corey Jaskolski sees his tech working in concert with humans, not against them. He was named National Geographic's Explorer of the year in 2020 for his imaging work to help combat rhino and elephant poaching.
The Milwaukee native has used his tech to help identify poachers using camera footage in Costa Rica.
"We can tell if someone is carrying an AK-47 or another poaching weapon," said Jaskolski. "In conservation, you can't ever get enough rangers to outnumber the poachers."
The Synthetaic team uses artificial intelligence to solve difficult problems. They differ from similar projects that depend on many hours of humans actively teaching the AI.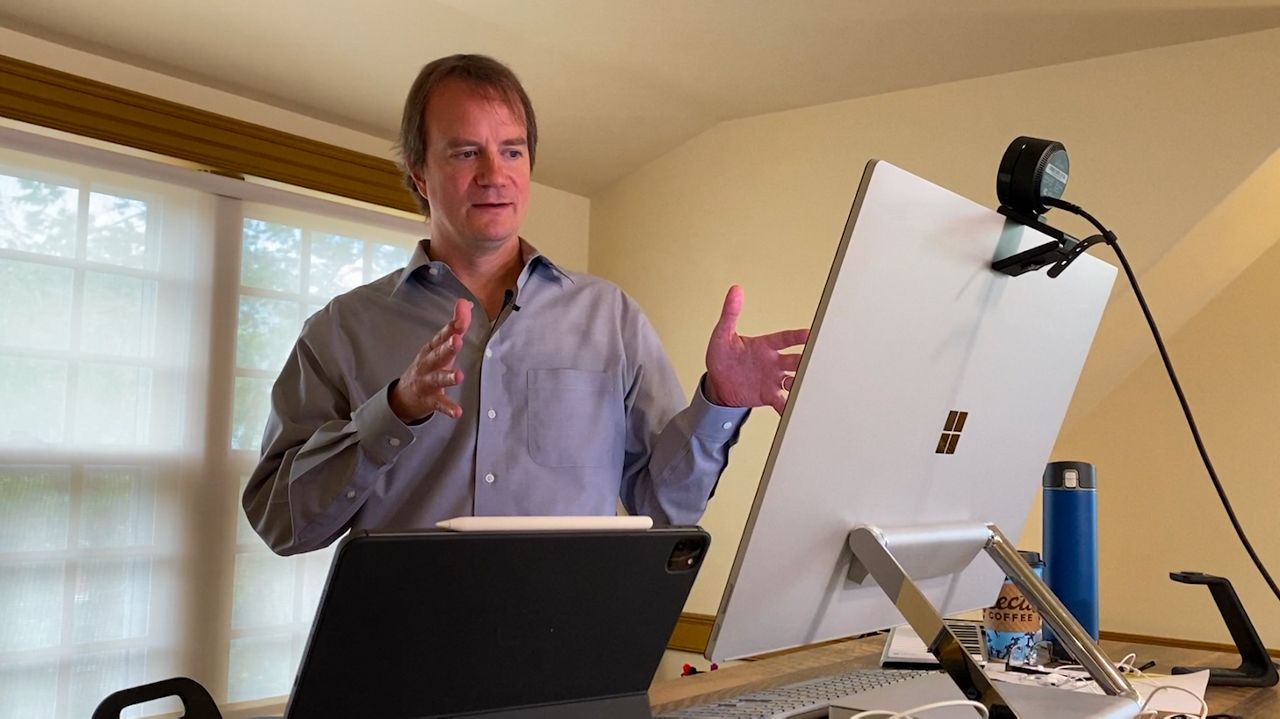 "We started the company to sort of answer the question, 'Is there another way?' Could we flip that idea on its head and use the machine to label the images as well, instead of using humans," Jaskolski explained.
When there isn't enough data to train the AI, the team creates it. It sounds pretty wild at first.
"We didn't know whether synthetic data was going to help. I was fairly skeptical," said Dr. Todd Hollon, Assistant Professor of Neurosurgery at the University of Michigan.
Hollon was researching AI to improve the diagnosis of cancerous brain tumors at the university. They used real data samples and things improved for a time until they hit a plateau. Hollon then teamed up with Jaskloski and they produced synthetic data to teach the AI.
"It turns out that it does work fairly well," Hollon said. 'We saw a big boost in the performance, not only in the tumors that were quite common within our data set but especially with the rare tumors that we were seeing."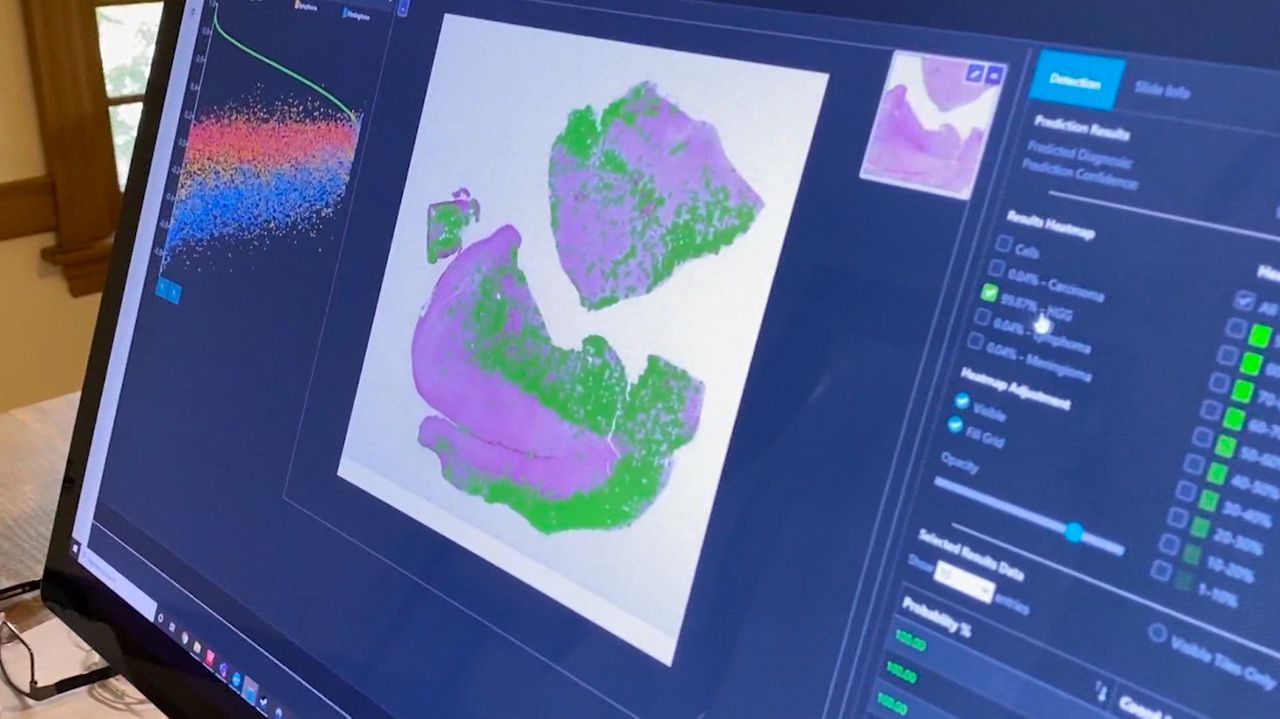 Testing remains ongoing but everyone involved seems encouraged by the team's AI improvements.
"We were able to take that from 50-60% accuracy to 96% accuracy," said Jaskolski.
Things are moving fast in Sythetaic's world. They recently moved into their new office in Delafield, atop Revere's Well Street Tavern. Jaskolski loves the 'startup vibe' in the downtown area.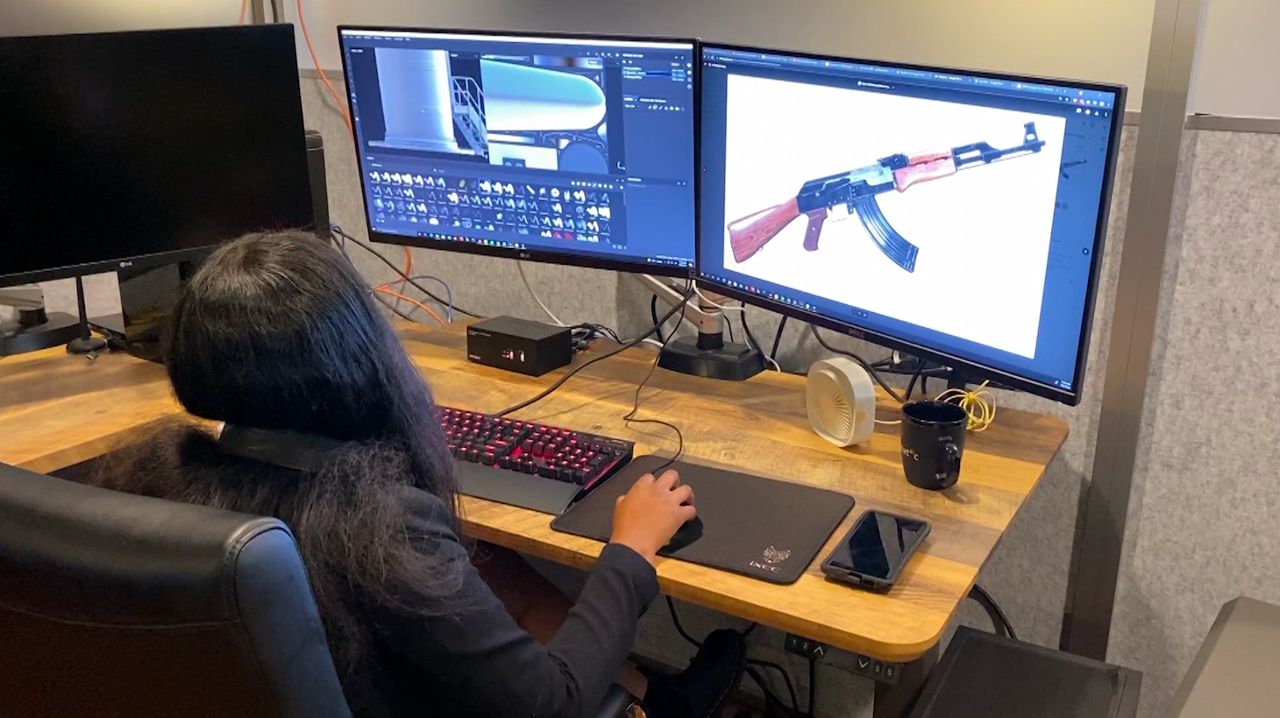 "We've moved in here four days ago," said Jaskolski. "We just moved in. The cube walls went up last week."
After working remotely during the pandemic, Jaskloski is happy to reunite in person with his team for what he believes are important 'whiteboard idea sessions.'
The 3-D team creates images such as AK-47's, windmills, or an endangered antelope known as a hirola. These are all made to help train the AI.
"Even if we had 10,000 hours of video, we can take this model of the hirola and we can use that as a starting point to use our AI to search through all of that media," said Jaskolski.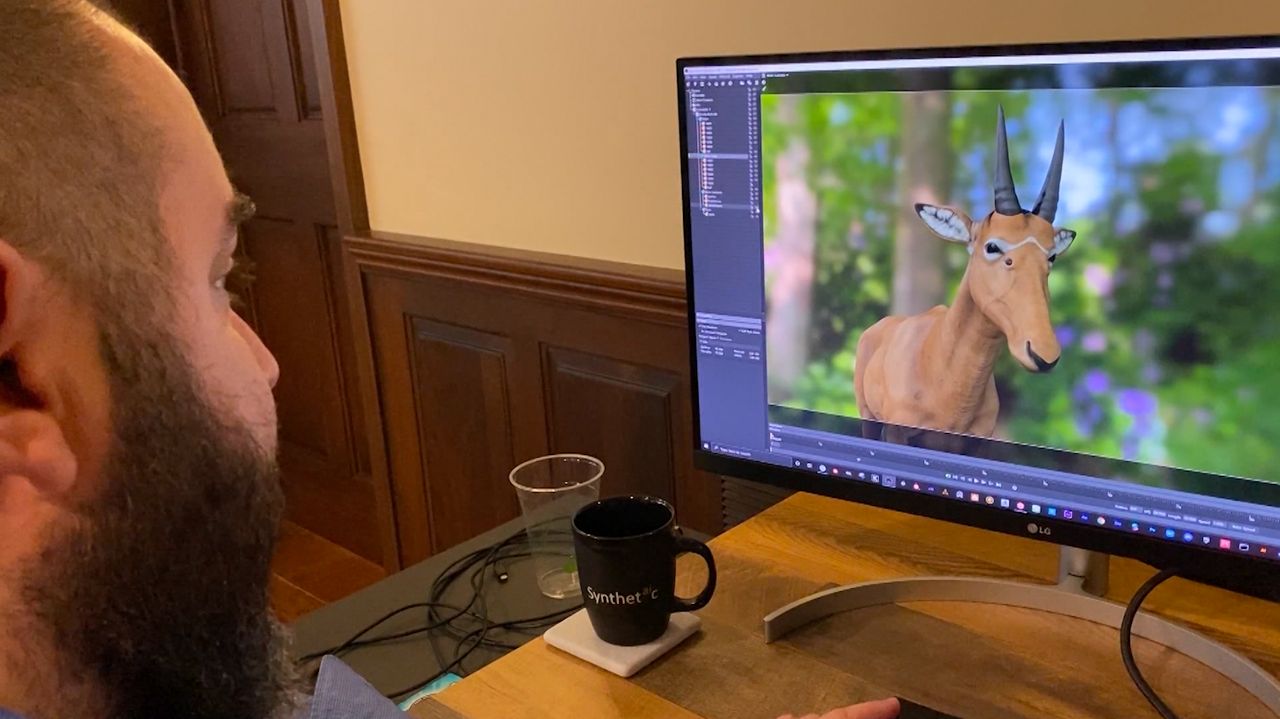 The tool that powers all of this innovation can be used for many applications.
"RAIC stands for Rapid Automatic Image Categorization," said Jaskolski. "It's a toolset that allows us to from totally unlabeled data to an AI that we can run and deploy in about 60 seconds."
The possibilities for the tech seem almost endless. From satellite images, they can teach the AI what a cattle feedlot in Colorado looks like. Using that data, the AI will search for similar lots throughout the state and analysts can study methane gas emissions.
Law enforcement may look for a suspect in a specific car. With drones deployed, they could tell the AI which vehicle to look for. With learning that takes about a minute, compared to hours and hours of human labor, that car could be identified quickly.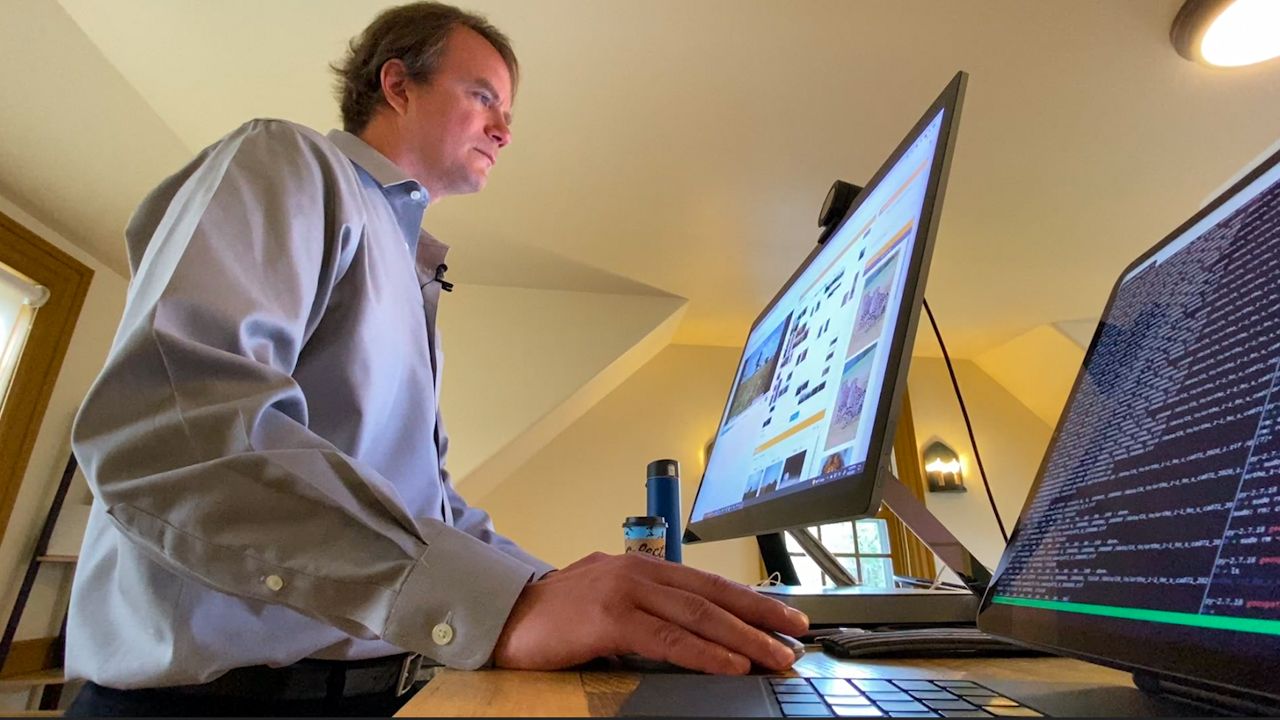 The speed of these advancements can give one pause. For the Synthetaic team, the end game is to work with humans, not against them.
"Everything we build, we think of it as sort of a human-machine collaboration," Jaskolski said. "We're not building AI that can go out and do stuff all by itself. We're building tools that can help support human work and capacity."