MANITOWOC COUNTY, Wis. — At 5:30 a.m., a mix of Department of Natural Resources (DNR) professionals along with volunteers sipped coffee, swapped stories and milled about a work shed in the Collins Marsh Wildlife Area. They were waiting for the tell-tale sound.
Just down the trail, below in the marsh, a trap was waiting for ducks. Piles of corn drew unsuspecting birds in and when enough ducks were in place, a cannon was triggered, creating a booming sound, and launching nets to snare a haul of mostly mallards and wood ducks.
In the shed, the sound of the canon immediately cued everyone to stop what they're doing, hop in a pickup truck, and pray to the mosquito gods that they had properly armored themselves with enough bug spray.
The trucks quickly arrived near the water and workers immediately got moving. An assembly line commenced. Some picked the surprisingly calm ducks out from the net, handed them off to volunteers, who passed them off again to biologists. The sex, approximate age and species were determined and a metal band was applied to the duck's leg.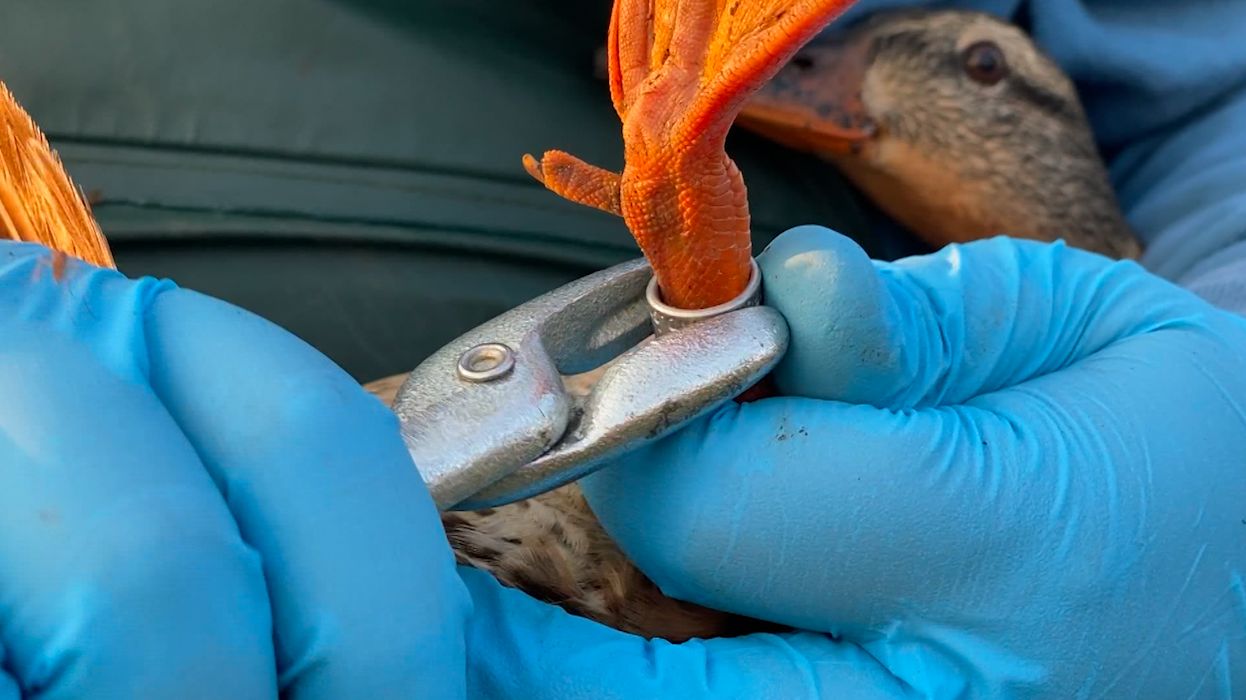 "It's going to help us track the populations that travel through the Mississippi Flyway," said Steve Easterly, DNR wildlife biologist. "We do that to give us an idea of what's being hatched throughout this area and that will help us determine, with the assistance of the Fish & Wildlife Service, what hunting populations are available. Then we can set the bag limits for the coming years."
DNR staff from around the area, along with volunteers took part in the unique experience.
"I wanted to be involved", said Keith Propson, an avid outdoorsman. "I know these types of things take a lot of hands. I just thought it would be fun for me to be out here."
Calls like, "Adult female mallard," rang out from the biologists, followed quickly by Easterly or another helper delivering the appropriate metal band to be placed on the duck.
"Once we get that proper band, we put it on the bird and we set them out," said Allison Parker, DNR wildlife technician. "Hopefully we get that information back when it's either harvested in a hunt or we recapture it at a banding sight like this."
Workers took care when handling the ducks and applying the bands.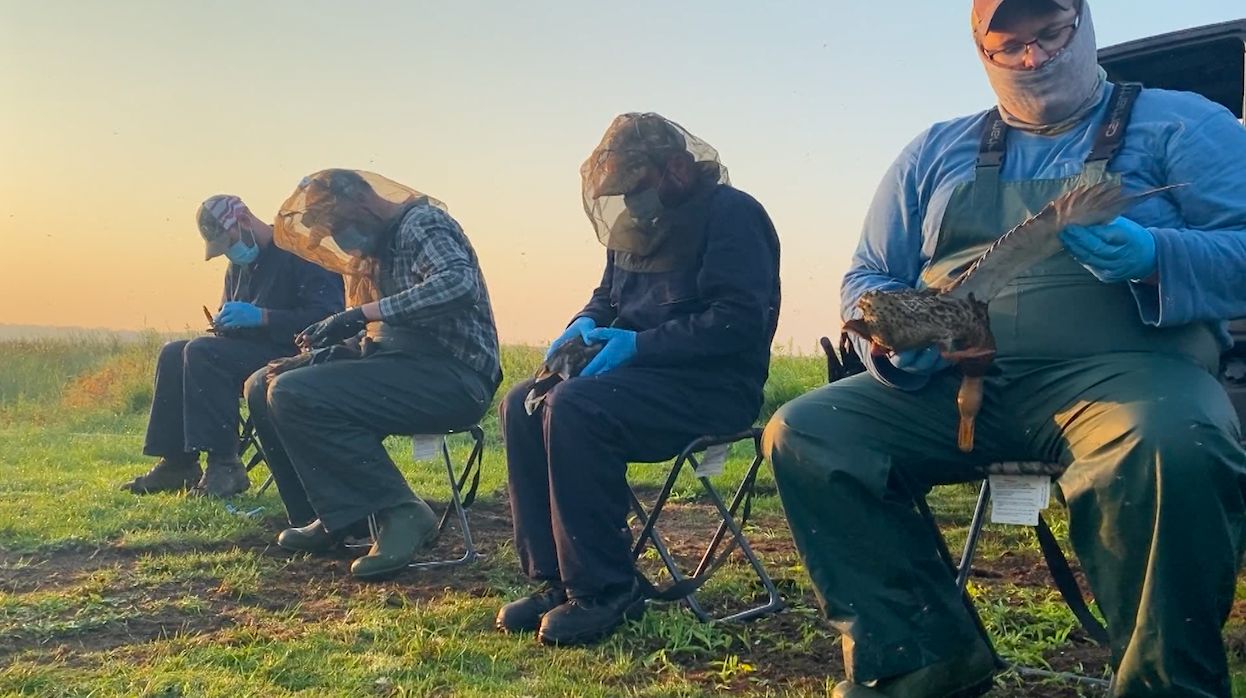 "You just want to make sure it's on there snug enough that it doesn't come off but also not too snug that it's going to hurt them," said Parker.
As soon as biologists were satisfied with the fit of the band, they lifted the ducks and let them go. When these ducks are eventually harvested, returned bands will provide data for wildlife professionals.
"The federal government keeps track of all that information and they disseminate that back to the states," said Easterly.
One band, from a mallard, was recovered 2,910 miles away in Iceland.
Propson doesn't consider himself a big duck hunter but wanted to get involved with banding.
"Without that information, we'd be going blindly into the seasons," said Propson. "It is huge to be involved, have hands-on, and get a new perspective on what they go through and how they arrive at the data and the information they need."