APPLETON, Wis. — No two cars were alike at Appleton's Pierce Park recently. Each one was designed and built by kids (sometimes with a little help) using upcycled materials. The children, and some parents, worked their brains while having fun.
Einstein's Sandbox, a mobile creativity lab, spent the summer bringing problem-solving projects to children in Oshkosh, Appleton, and Green Bay.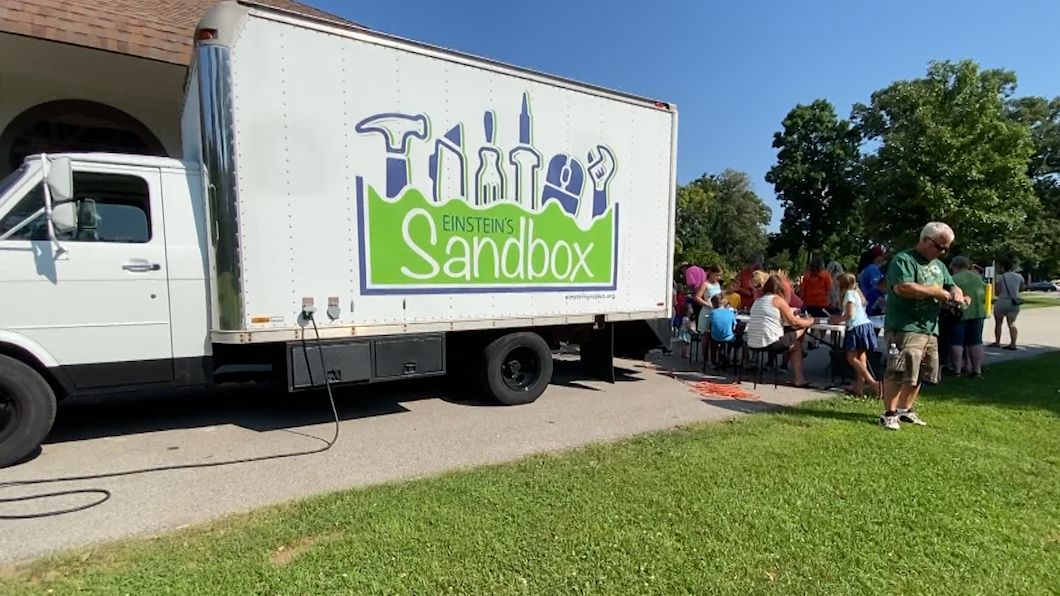 "We really didn't know what it was," said Nick Lauer of Appleton. "We thought it was a literal sandbox."
Lauer brought his 3 children to the 'Sandbox' where they built cars from scratch then test drove them down ramps.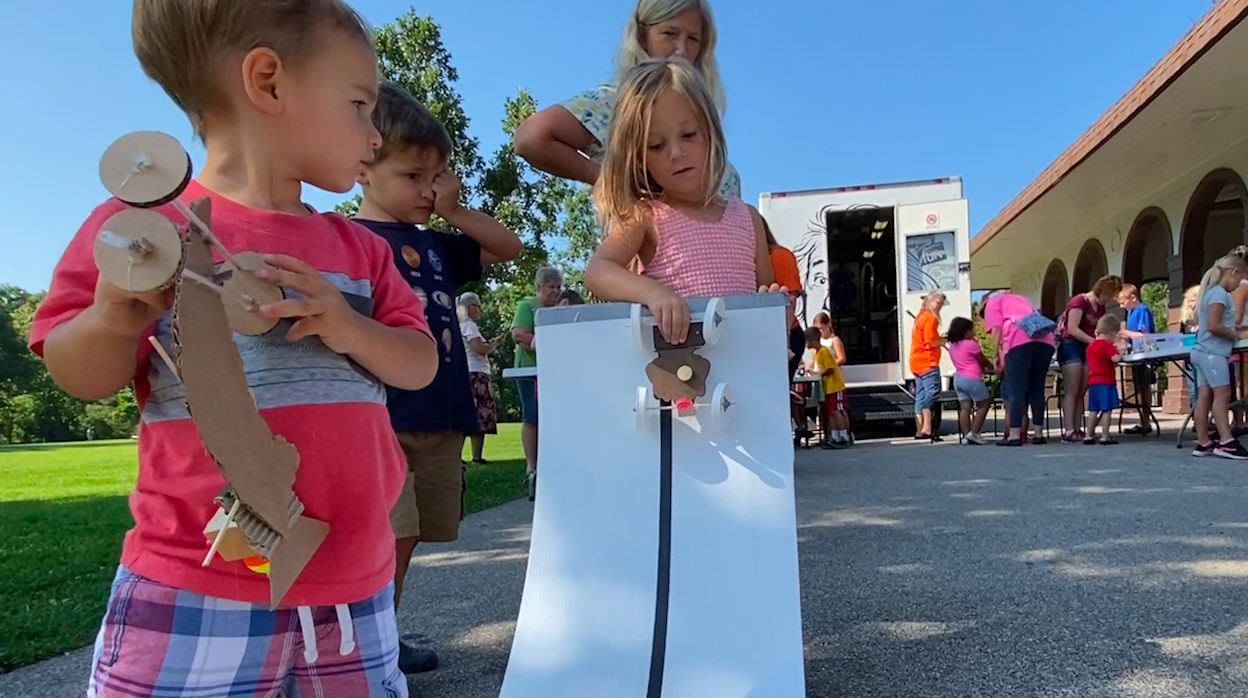 "This is perfect for us," said Lauer. "My son in particular just loves building, loves cars. They're all kind of getting into Legos and Duplos right now. This was a perfect fit. They just absolutely loved it.
The mobile sandbox is part of The Einstein Project, a non-profit STEM resource center. The box truck holds a 3-D printer and laser cutter and all materials needed for each project, at no cost to the inventors.
"We're definitely going to be coming back," said Lauer. "We'll be like the Einstein Sandbox groupies. We're just going to be hanging around and anytime they come to town, we're going to be here."
The Einstein Project also sets up a creativity tent once a week at Titletown during the summer. The organizers say building with your hands is important for development.
"The mix of using your brain to come up with creative solutions to some sort of problem in combination with using your hands, to do that sparks some neural pathways that really build a lot of resilience to depression as well strength and tenacity to have the growth mindset to be a better problem solver," said Dennis Rockhill, Einstein Project Director of Makerspace.
Most days, Rockhill and others design specific projects and problems for kids to solve. Other days, kids just create whatever they want.
"These free-for-alls are great," said Leslie Voyea of De Pere."It puts their imagination to the test."
Voyea recently brought her 6-year-old daughter to the Titletown lab.
"Today she goes, let's make a bunch of fruit," said Voyea. "She wants to make mini-fruit and that's what we did."
And so they did, with cardboard, scissors, hot glue, and beads.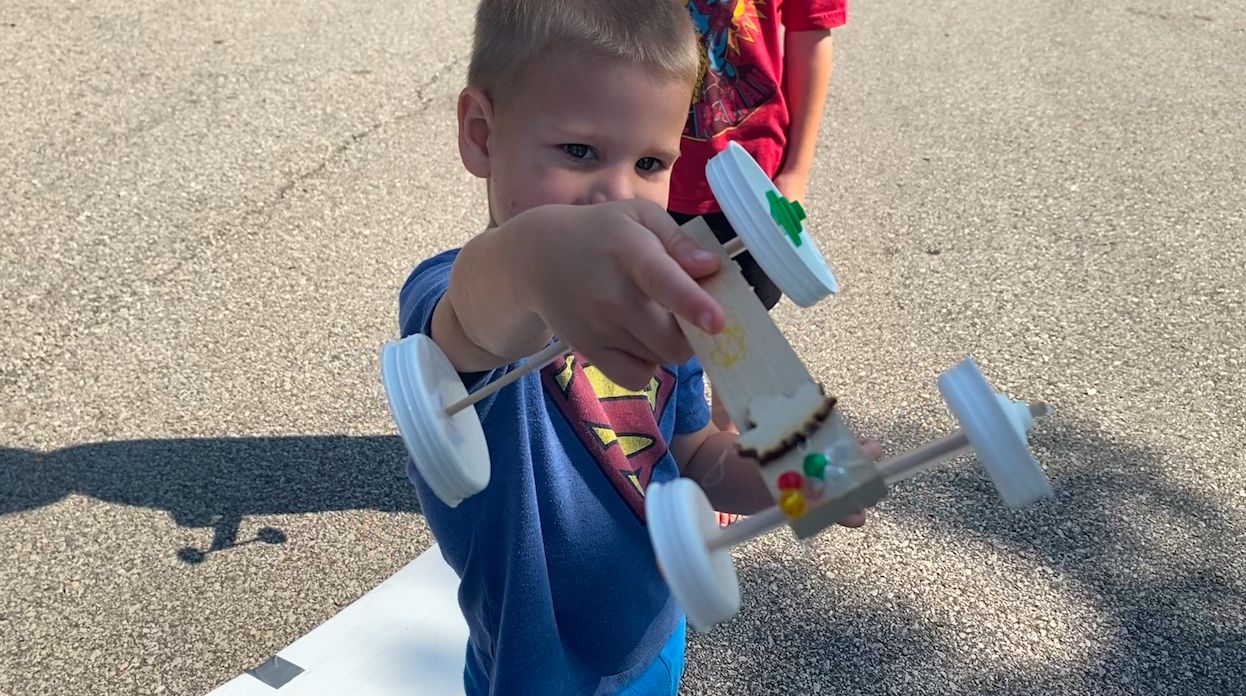 "We believe that creativity is the foundation for problem-solving, critical thinking, collaboration, and communication," said Rockhill. "It's all built upon creativity."
They're building important traits for their future just by playing in Einstein's Sandbox.