EAU CLAIRE, Wis. — A different kind of tree is taking form in Eau Claire.
The E-Cacia solar tree is being built at Artisan Forge MetalWorks in Eau Claire. The protype is built by Eau Claire-based company Solar Forma and is around 18-feet-tall.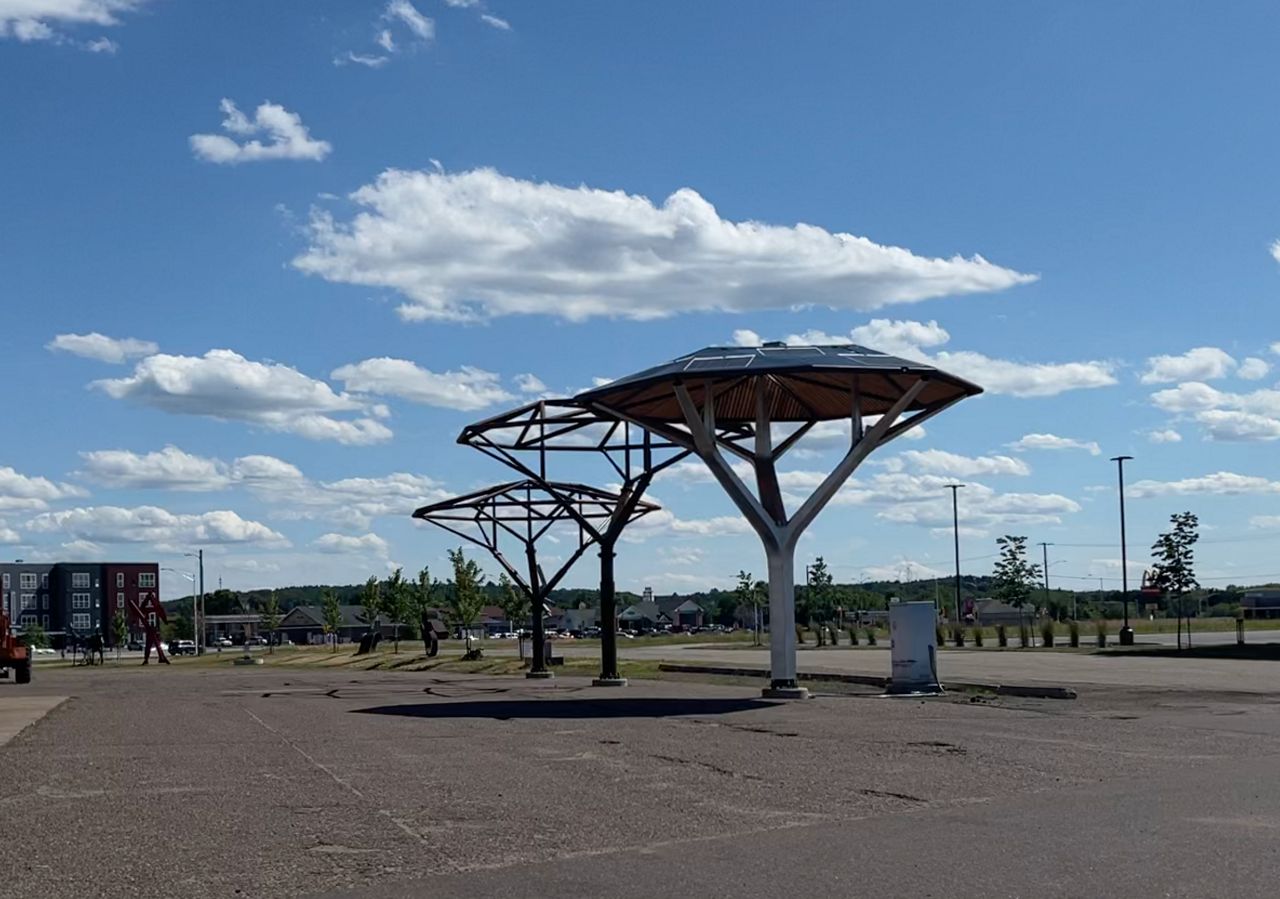 It is the first solar tree in the United States to be incorporated into the city's Cannery District Redevelopment Project.
Brian Graff and Greg Johnson of Solar Forma merged their talents to create a solar product that's both functional and beautiful.
"We can now move with renewable energy into areas that we hadn't been able to before we kind of decided we wanted to reimagine and redefine the integration of renewable energy into human spaces," Graff said. "With these kinds of products and these designs we've been able to do that."
The E-Cacia solar tree provides lighting at night, among other features that include being able to charge electronic devices.
Each tree costs about $80,000. It's expected to be installed by late September 2021.