EUREKA, Wis.— For many years, the Foote Mansion inspired tall tales in the small town of Eureka.
Located 15 miles west of Oshkosh, the mansion has now inspired one Wisconsin author to take on years of research and author his first book.
"You get it in your hands that first time, I did today, you hold it in your hands and say, 'Wow I wrote this,'" said Daniel Butkiewicz. "It's such an accomplished feeling. It's really neat. I may do another one."
''Echoes from the Past'' is a work of historical fiction that uses the Foote Mansion as a setting. Butkiewicz grew up near the mansion and spent many hours researching the property.
"It's something I've thought of 28 years ago and I didn't start on it until 15 years ago," said Butkiewicz. "It took me a long time."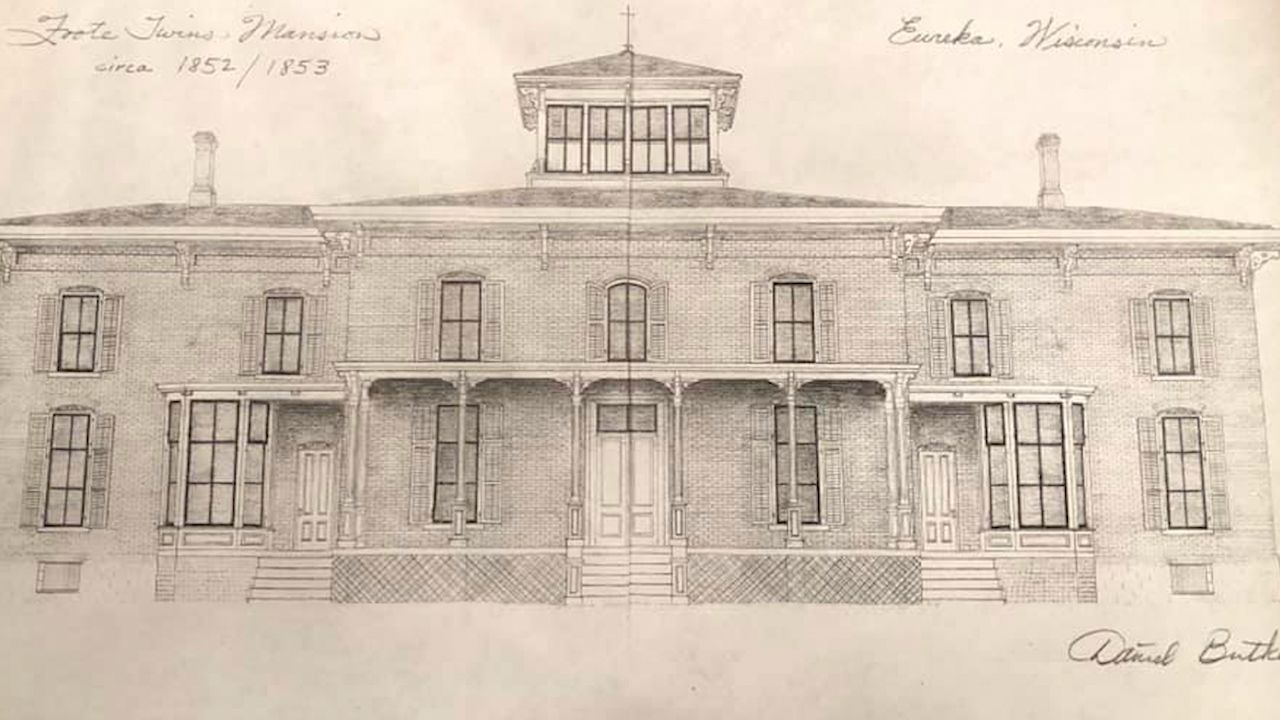 "It was Argalus and Augustus Foote and they came from Massachusetts and they moved out here in 1849," said Butkiewicz. "I guess you could call it a duplex. A mirror image on each side just like the brothers themselves."
It's 6,000 square foot farmhouse with 30 rooms. The mansion was split in half, one for each brother, with identical rooms on each side.
"I thought it was a unique story," said Butkiewicz. "There was part of me that thought, 'It should be talked about more."'
Butkiewicz recently held a book signing in Oshkosh where he read from his work of fiction and also fielded questions on the property from the crowd. One of those in attendance, Tammy Gilles also grew up in Eureka and recalled rumors of mysterious tunnels that reportedly ran under the house.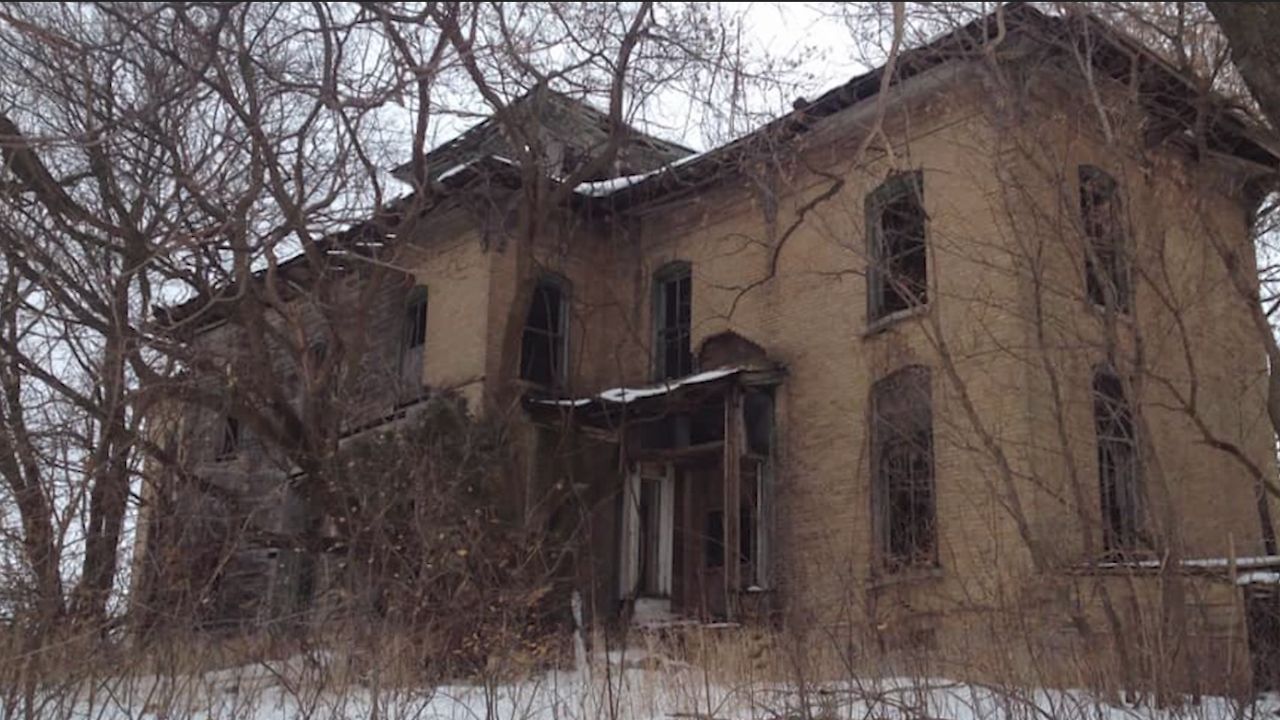 "Was it bootlegging? Was it for the Underground Railroad? It's rumored that Al Capone stopped there on his way to Hayward," said Gilles. "Is that true? Who knows? There was always that intrigue."
Butkiewicz confirmed at least one tunnel existed but it only ran from the house to a nearby shed. Over the years, the Foote brothers moved out and ownership changed hands several times. Eventually, the house became abandoned and fell into disrepair.
"Dan said that they had chicken coops in the upstairs bedrooms," said Gilles. "What? He said they stored hay there and it was a granary. They only lived on the one side and then used the other side for the farm."
Over time, the house became abandoned and fell into disrepair.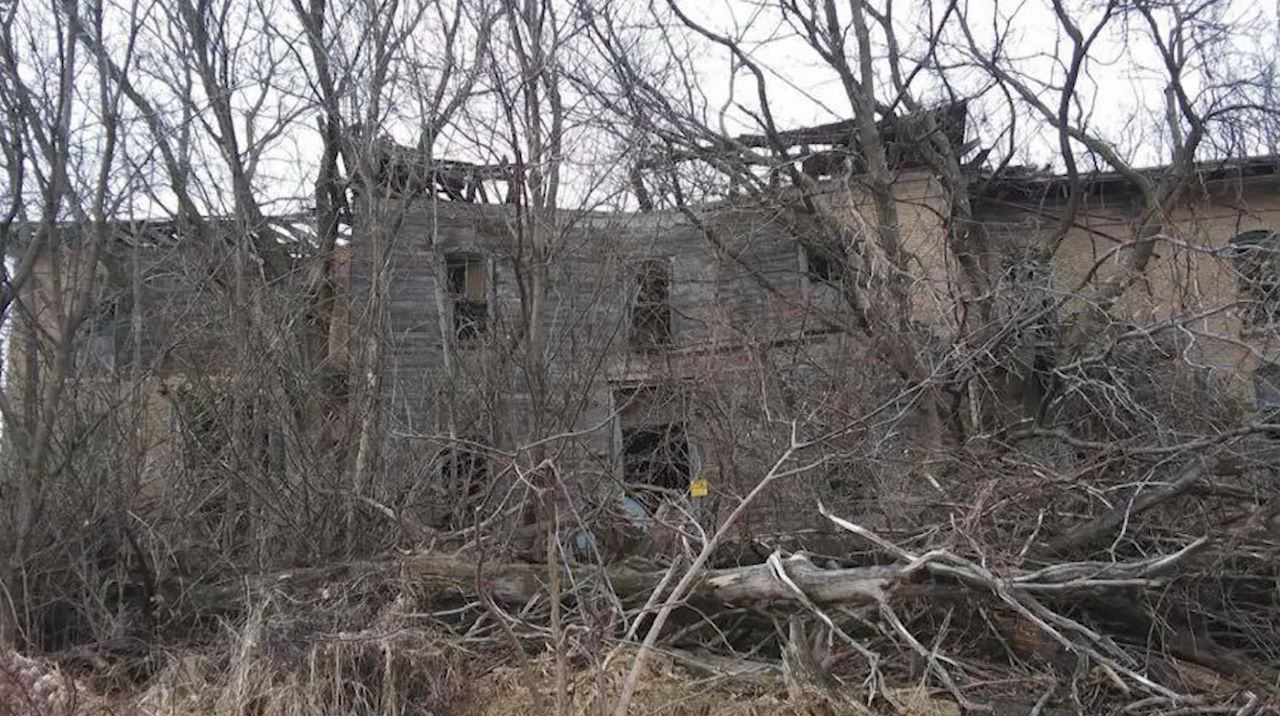 "After a century of neglect, the rain started pouring in through the roof, rotting out the wood," said Butkiewicz. "It just collapsed internally and was leveled in May of 2020."
With the Foote Mansion no longer standing, the story may have ended there, if it weren't for Butkiewicz keeping the story alive with his new book.