WESTERVILLE, Ohio — Maureen Ross and her husband Roger have been putting up skeleton displays for Halloween for the last eight years.
"It literally takes a good three days to put up. We have a huge trailer — about 24 feet worth — where we just have props and we pull them out for whatever theme we're doing that year," said Maureen.
This year's display is no different. The couple's display is complete with President Donald Trump and Presidential Candidate Joe Biden at their podiums, along with House Speaker Nancy Pelosi, Dr. Fauci, and Dr. Birx.
It's an idea Roger says his wife just had to create.
"You said since it's the election year, you only have this shot one time, you know, so we'll throw this one in the mix, and I sit here and act like it's my ideas. They're all her ideas. I'm just her gopher," he joked.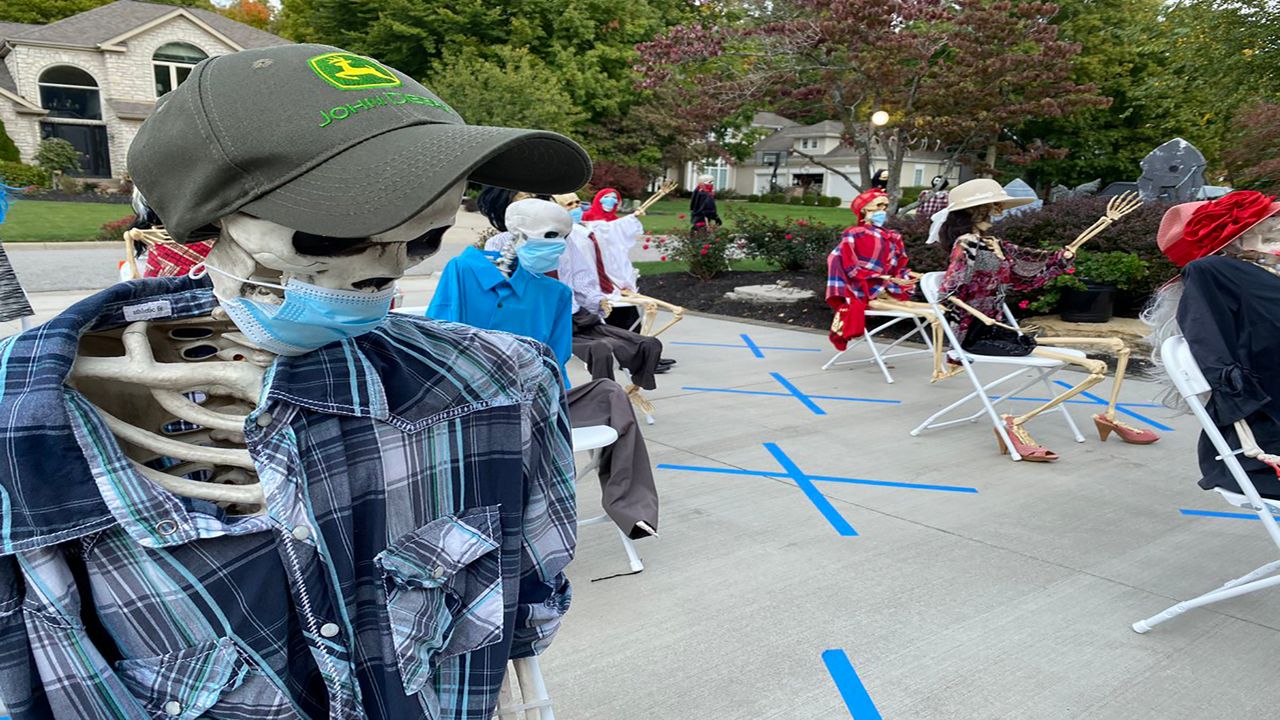 Neighbor Mike Sherer says the neighborhood looks forward to the "Halloween House" every year.
"It's fun. Our kid loves to see it. I see people walking by it all the time," said Sherer.
It's a skeleton slant on politics with fun for both sides.
"You know, 2020 has just been a bad year for people and I kind of just wanted to put a humorous touch on things, and since it's 2020, I wanted to cover the debate," said Ross.